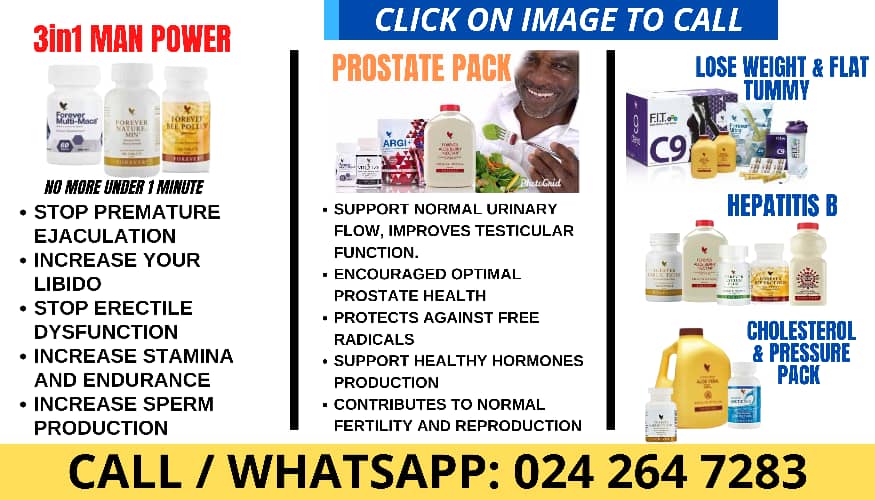 In recent years, the Montessori education system has gained tremendous popularity for its child-centred approach to learning.
The method has been embraced by parents and educators alike, who recognize the benefits of this Philosophy, Methodology and approach that prioritises hands-on exploration, individualised instruction, and respect for each child's unique developmental path.
While many Montessorians have made significant contributions to the field, one woman in particular stands out as a true trailblazer.
Her innovative approach to Montessori adult education has earned her recognition not just in her local community, but around the world.
In this article, we will explore the life and work of this remarkable woman, and examine how her ideas of adult preparation and facilitation have transformed the way we think about early childhood education.
Her forte has earned her recognition as the "Yaa Asantewaa" in the field of Montessori education in Ghana. From humble beginnings to global celebrity, her story is a testament to the power of perseverance, passion, and a commitment to making the world a better place for children and child-centred educators alike.
Navigating An Obscured Niche:
Soraya's journey began a year after the birth of her first child 17 years ago. In such a situation, one would expect her to slow down, embrace motherhood and leave her dreams to die. But fate spinned her epic current where intended.
From a nursery teaching background as a specialized teacher supporting reading development through phonics, an opportune job interview in 2006 at a leading Montessori school in Ghana (Gingerbread House) spiked her curiosity to embark on her discovery of true authentic Montessori education of young children leading her to embark on her long lived journey of bringing Montessori in it's  full authenticity and specific traditions in practice to her country Ghana, which was completely obscured from the education terrain.
Soraya later discovered to her amazement that so many nurseries were called Montessori by name and yet they had no inclination of what it truly is, were cluttered with so much miscommunication and misconception from mostly mainstream nurseries misrepresenting as Montessori.
So why were they calling themselves Montessori? She later learned through professional engagements within the sector that they genuinely thought Montessori to be another name (perhaps a boujee name) for a nursery. An honest misconception!
This misconception was also fueled by miseducation or a total lack of education about Montessori, its application and its practice within the early years workforce that seemed associated or attracted to its name.
And most importantly, parents were lacking a depth of information that would soundly educate them and empower them both in making choices for their children and in the practice of parenting.
This perception is what changed her direction, the catalyst for the events leading up to today. Soraya realized that there was a gap in the education system that needed to be addressed and she set out to find a solution.
For over a decade in the early childhood development and education space, her quest has been to bring Montessori as authentic and true and in-depth as Montessori herself would deem fit, to the early years workforce.
She aimed to nurture the growth of Montessori along benchmark qualities of International Standards, Quality Culture, and Integrity.
"I was determined to share my knowledge with my people, and so I endeavoured to train and develop the learning of practitioners," said Soraya.
Rome was not built in a day. Neither is the success we have all been dreaming of.
On the spectrum of success, effort consistently meets resistance, Soraya was faced with challenges such as financing the purchase of Montessori Materials, finding a venue for training, the lack of nurseries in the country to observe and to undertake Montessori teaching practice etc. Her financial constraints at that time couldn't afford her the initial capital of setting up a nursery either.
Trailblazer in Montessori Education in Ghana:
Sacrificing to come this far to quit wasn't part of her mantras. In 2010 she set out to launch her first training program in a nursery school she had previously managed with only four (4) people registering for the course. Determined to make a difference, she commuted with her Montessori Apparatus to every training program.
This is how the beautiful beginning of Montessori Centre Ghana (MCG) was born. The first high quality live environment training centre to delve in depth into the Montessori philosophy & curriculum instruction, and classroom methodology, then add modules in child development, safeguarding, professional development, as well as offering full scope live demonstration workshops in Ghana.
With a quality over quantity standard, which will not be compromised, MCG has trained over four hundred and fifty (450) students and counting. MCG is a household name in Ghana, renowned for its unmatched world class and pedigree study program based on international standards of true, authentic Montessori and completely unadulterated training culture.
Soraya has consulted, coached, mentored, trained & guided many (both in Ghana, in Africa, and beyond it's far reaches through the UAE to Asia) to achieve and attain Montessori education and parenting.
She has also inspired and upskilled many to start Montessori nurseries, and many have started teaching careers in Montessori. She is still on the insatiable quest to make Montessori relevant: nationally, prominent in the industry, and to be appreciated by those who can find value in the learning method.
Today, MCG has evolved and transitioned into a virtual campus, presented as MCGOnline  that offers blended and connected learning courses online in Montessori Early Childhood, Montessori School Management, Leadership & Administration, for Montessori career aspirants through an intuitive, tech utilised, virtual portal for web based learning or on their app, across West Africa and the rest of Africa.
With over a decade of training experience from MCG contact courses, the MCGOnline training team is not only driven, but are seasoned with knowledge training delivery wisdom, and motivated by values that bring full authenticity of Montessori philosophy and methodology for an inspiring guided course of pedagogical study for life.
Their  courses are delivered through a learner intuitive virtual environment with carefully prepared content that is high quality compiled, of global standards, underpins the sound ethos of Montessori best practices in originality and approach, and sits within a framework of modern early years goals framework. The future is looking bright for Soraya and her team.
The effort of MCG's founder pioneering authentic Montessori practice in Ghana has not gone unrecognized by the global Montessori community. Certainly starting to see bright glimmers for the future, fate rewards the diligent worker as she was nominated and conferred the honorary award by the global Montessori community as the first Ghanaian woman to propagate Montessori practice in its full authenticity so wide and far on the continent as the emerging 2022 International Winner of the prestigious Global Award for Outstanding Contribution to Montessori in Practice (awarded in London).
Soraya is a total Montessori Boss as she delivers her expertise so effortlessly with ease, confidence and seasoned experience.
She built her training development college & consulting/coaching business centred around client/student experience combining a background in Montessori Early Childhood / developmental psychology and international business studies and administration while leveraging her professional experience in Client relations.
Soraya is a sensational trainer/speaker with a flair and talent for applying theory to practice. In her birth Month of February, she's in the spotlight as she celebrates 37 years milestone as Africa's celebrity Montessorian & Education Consultant and Parent Coach with the prestigious international recognition award.
In conclusion, Soraya's story is a testament to the power of perseverance, tenacity and hard work. Her passion for teaching and commitment to the principles of Montessori have led to her receiving global recognition as a celebrity Montessorian.
Her success serves as a testament to the power of perseverance and the importance of following one's dreams.
Her contributions to the field of Montessori education in Ghana have made a significant impact on countless lives, and her dedication to the craft is truly admirable.
This recognition is well-deserved, and we can only hope that her success inspires future generations of Montessorians to pursue their passions and make a positive impact on the world at large.