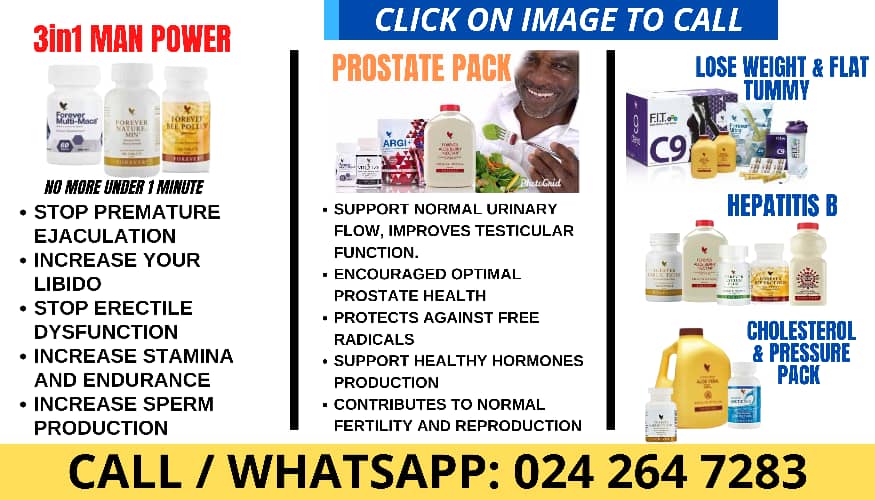 The spiritual atmosphere is set to be electrified as Head Pastor of Reign House Chapel, Prophet Eric Boahen Uche, presents the inaugural "Supernatural Turnaround" IMPRERIUM GATHERING 2023 Conference.
This rip-roaring prophetic, healing, and deliverance hybrid event is slated to be a life-altering experience, hosted by the visionary Prophet Eric Boahen with a lineup of esteemed speakers that includes Major Prophet Dr. David Elijah from Nigeria, Apostle Dr. Obed Duku, Apostle Dr. Isaac Owusu Bempah, Rev. Kwadwo Boateng Bempah, and Prophet Dr. Lovy Elias from the USA.
The much-anticipated event will unfold from the 6th to the 12th of November 2023 at the illustrious REIGN HOUSE CHAPEL – POSSIBILITY CENTRE, North Legon, situated behind Papa's Pizza, Accra. Each evening at 6 pm, attendees will embark on a spiritual journey of extraordinary proportions.
 This seven-day conference promises to be a time of Exhilarating Praise, Ardent Worship, Fervent Prayer to the Almighty, Healing, Miracles, Deliverances, Jaw-breaking Testimonies, Life-transforming reawakening, Holy Ghost fireworks, and the unlimited demonstration of the power of God like never before. Importantly, this is a family-oriented event that warmly welcomes the public.
At the heart of this year's "Supernatural Turnaround" IMPRERIUM GATHERING 2023 is a dynamic lineup of gospel ministers, poised to deliver electrifying performances.
Attendees can expect soul-stirring ministrations from renowned gospel artists such as OHEMAA MERCY, PIESIE ESTHER, JOYCE BLESSINGS, NACEE, UNCLE ATO, S.K FRIMPONG, KOFI PEPRAH, CECEY TWUM, and many other celebrated personalities, all coming together to usher in a wave of spiritual awakening and transformation.
Prophet Eric Boahen Uche
Prophet Eric Boahen Uche is a distinguished spiritual leader and the Head Pastor of Reign House Chapel, a vibrant and thriving ministry that has touched the lives of countless individuals across Ghana and beyond.
With a profound gift for prophetic insight, healing, and deliverance, Prophet Eric Boahen has become a beacon of hope and transformation in the lives of those who seek his guidance.
Known for his unwavering faith, compassion, and dedication to uplifting the human spirit, Prophet Eric Boahen is a spiritual luminary who inspires and empowers his followers to embrace their faith, expect miracles, and experience supernatural breakthroughs.
His commitment to fostering unity, healing, and spiritual growth within his congregation has earned him a well-deserved reputation as a spiritual leader of the highest caliber.
Under the guidance of Prophet Eric Boahen Uche, the "Supernatural Turnaround" IMPRERIUM GATHERING 2023 promises to be a life-changing event, a divine confluence of faith and a beacon of hope for all who seek to experience the miraculous.
With a stellar lineup of speakers and gospel artists, this conference is poised to redefine spiritual experiences and usher in a new era of divine encounters.
Accra is about to witness an extraordinary gathering of faith that promises to leave an indelible mark on the hearts and minds of all who attend.
Source: Peacefmonline.com/Ghana
Disclaimer

:

Opinions expressed here are those of the writers and do not reflect those of Peacefmonline.com. Peacefmonline.com accepts no responsibility legal or otherwise for their accuracy of content. Please report any inappropriate content to us, and we will evaluate it as a matter of priority.
Featured Video