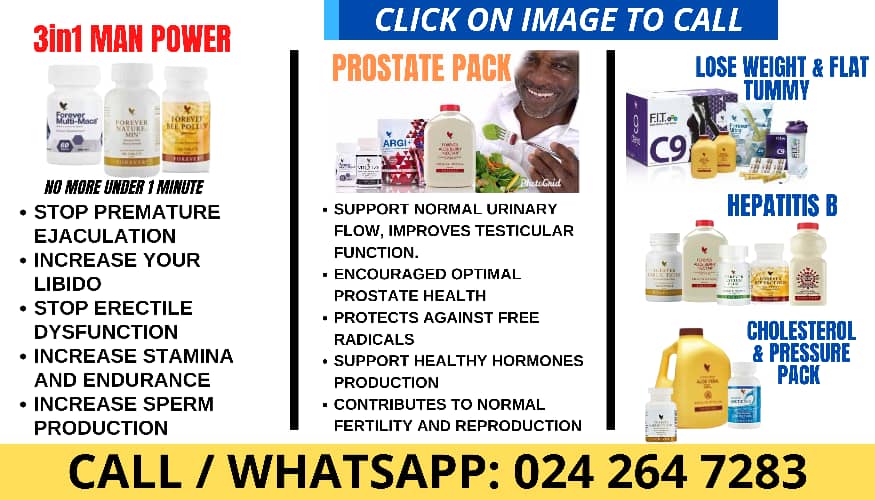 Last week's edition of Parliament Chapel International (PCI) 'Mpaebo K3se3' held in Sunyani was full of surprises backed by the unexpected and unimaginable release of the power of God amid healing and impartation of the Holy Spirit.
The prayer session which was held at the Tyco City Hotel in Sunyani was held under the Theme; "Four Face" and was described at the end by many who attended as a supernatural encounter with the SEER, Apostle Francis Amoako Attah who was led by the Holy Spirit to touch several lives on that day.
People have not stopped sharing their experiences as many took to social media to express their gratitude to God for using Apostle Francis Amoako Attah to heal and save them from the shackles of sickness.
During the prayer session, a woman who fell in a hole and was supposed to undergo surgery before she can walk because of arthritis was instantly healed and began to walk when Apostle Francis Amoako Attah touched her legs during consultation.
The woman who jumped in excitement dropped her clutches and gave praise and thanks to God for visiting her on that day.
Also, a man with a total stroke who could not raise his hand received his healing. The man can now lift his hand.
The spirit of God kept moving and as true to the promises of God, that whoever comes to him with heavy laden shall find rest, so was it on that day.
Another woman suffering from a head tumor resulting in a migraine, after prayer, said she could not feel any aches in her head.
She said she is confident that when she goes for medicals to see if the tumor has truly disappeared, the result will establish the work of God in her life.
The most amazing one of the miracles was when a man who was listening to Apostle Francis Amoako Attah on Angel FM when the Apostle said this is a month of breakthrough and work; took the words of the SEER to heart, applied for job, and got employed.
According to him, faith comes by the hearing of the Word of God, and that he heard the Word, received It, and gave it meaning in his life for the breakthrough.
A woman was billed for a hospital appointment after she was analyzed for liver and kidney swelling and was asked by a friend to come and see Apostle before going for the appointment.
She obeyed her friend and after prayers, said she felt an unusual feeling in her body and believed when she went for another scan and review, she would be in a good and healthy state void of any symptoms of liver and kidney swelling.
"Indeed, the day was amazingly supernatural," a visitor told this reporter and invited all to join PCI in any of its "Mpaebo Kese) programs because the Spirit of god is really working through the SEER, Apostle Francis Amoako Attah.