The Kristo Asafo Mission of Ghana (KAMOG), on Wednesday 3rd of February 2021, launched the 50th Anniversary of the Church in grand style, at the Durbar Grounds of Apostle Safo Suaye Centre in Gomoa Mpota.
The "Church" which has metamorphosed through farming, philanthropism and Volunteering stages to the modern Science and Technology phase, has now undertook so many transformational programs to better the lives of Ghanaians.
READALSO: Apostle Safo gifts Kantanka K71 Car to longest serving Worker for his over 30yrs outstanding work (Video)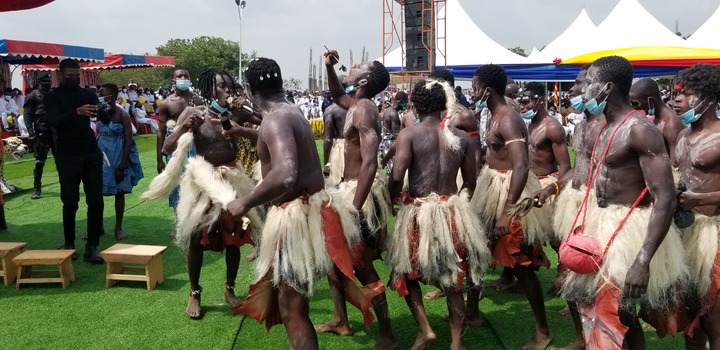 The founder of the Church Apostle Prof. Dr Ing. Kwadwo Safo, climaxed the occasion in style when he arrived in his proud Made in Ghana Kantanka V8 Nhyira luxurious vehicle, which was built for presidential use.
This church was founded by Apostle Kwadwo Safo on 3rd February 1971, to address the needs or problems of not only the church, but Ghana and the whole of Africa through science and technology as a fulfillment of the objectives of his call.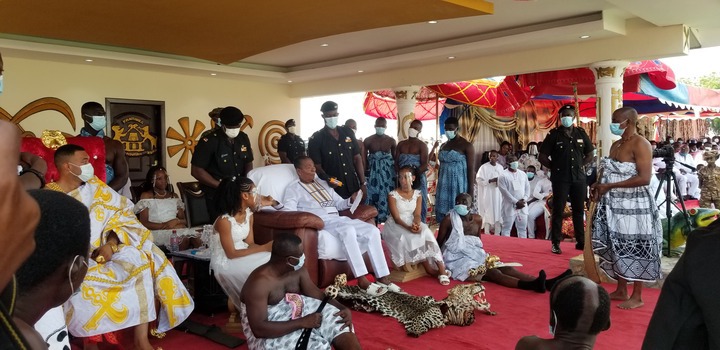 During the ceremony, the founder of the Church Apostle Safo, admonished the leadership of the church and the entire congregation to unite as one people, in order for the Church to achieve its aim.
READ ALSO: Apostle Safo tells why after going through pa!ns & suffer!ng he never gave up his Technology Works (Video
Nana Kwadwo Safo Akofena who happens to be the leader of the church, also urged all members of the church to work very hard in support of the Church.
Watch video from the event below: