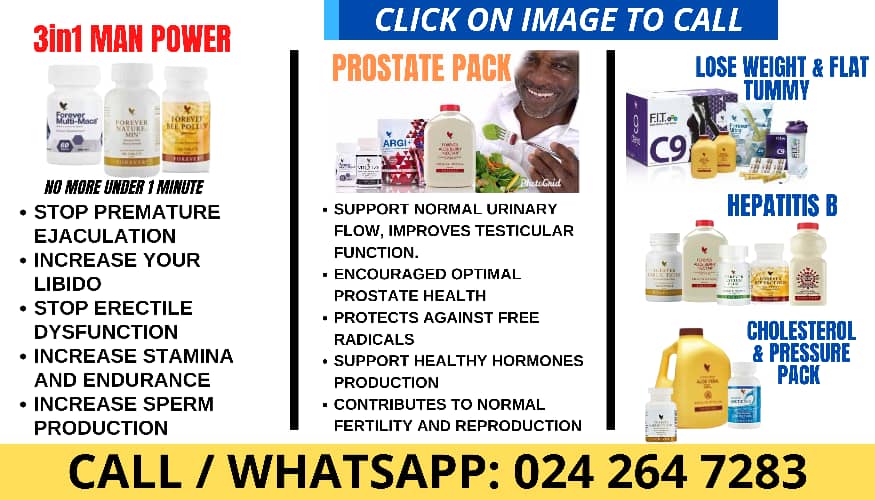 We are a week into November and the penultimate month of the year brings another healthy lineup of game releases. This month, we're getting an eclectic lineup of games — from a throwback adaptation of an 80s cult cyberpunk film to a much-anticipated remake of a beloved Super Nintendo classic. Perhaps the biggest release of November is the next Call of Duty. On November 10, Call of Duty: Modern Warfare 3 comes out, continuing the story of the reboot trilogy. The Activision shooter promises to bring new multiplayer modes and maps.
RoboCop: Rogue City, which was released November 2, inhabits the world of RoboCop films, but attempts to tell an original story. The first-person shooter from Teyon also brings back Peter Weller as RoboCop and makes sure to pay homage to the cult films that came before. Football fans can pick up Football Manager 2024 and build their club from the group up. FM games are for meticulous managers and offer a hyper-real simulation of a football manager's job. As a manager, you will be tasked with recruitment, coaching, scouting, and every other small responsibility that goes into building a successful football club.
This week, we're also getting Like a Dragon Gaiden: The Man Who Erased His Name from Ryu Ga Gotoku Studio. A spin-off of the popular Like a Dragon (Yakuza) series, RGG Studio's next game puts us back in the shoes of Kazuma Kiryu, who has faked his death and gone into hiding. The action-adventure title arrives November 9 on PC, PS4, PS5, Xbox One, and Xbox Series S/X. November also brings big names like Super Mario RPG Remake and Persona 5 Tactica, both releasing on the same day! No matter what genre of games you like, or what platform you prefer, this month has you covered. With that, here are our picks for the biggest games of November 2023.
RoboCop: Rogue City
When: November 2
Where: PC, PS5, Xbox Series S/X
The first RoboCop film, released in 1987, was a modest success when it came out, but the passage of time has cemented the cyberpunk science fiction film as an undeniable cult classic. The franchise, which includes films, TV shows and video games, remains widely recognisable. Teyon's latest take on the iconic cyborg police officer Alex Murphy seems to have faithfully stuck to the source material. RoboCop: Rogue City, a first-person shooter, brings the familiar underbelly of a futuristic Detroit while spinning an original story.
As RoboCop, players can take on police cases, solve crimes, and violently execute criminals. The game also offers players the option to take the bombastic route or go the pacifist, with player choices affecting outcomes. Aside from unloading on the city's gangs using his iconic Auto 9 machine pistol, RoboCop can also use the environment to inflict his own brand of violent justice. Over time, players can upgrade Murphy, adding more abilities to his arsenal.
The Talos Principle 2
When: November 2
Where: PC, PS5, Xbox Series S/X
Almost a decade since its thought-provoking prequel, we awaken in the city of New Jerusalem, a haven where biological humanity has gone extinct but the ideas live on. It's not long before we are swept away on an expedition on an isolated megastructure, loaded with puzzles of varying difficulties by messing around with anti-gravity and mind transfer, in addition to some returning traits like portals that help you manipulate the direction of light beams through solid obstacles. But through it all, The Talos Principle 2 tackles philosophy, some of which is accessible through simple exploration — finding audio logs scattered around the world that pose questions like what it means to be human and the purpose of our existence.
Being a generational leap and all, the graphics get a massive upgrade and even if you aren't interested in the narrative aspects, the puzzles are sure to keep you engaged for a while — with solutions that make you feel like the dumbest person in the world. The sequel is canonically set about a thousand years after the first game, so unlike the solitude you were used to, there are more open areas and countless robots trudging along, waiting for you to strike up a conversation. Yes, there's a dialogue system now!
When: November 6
Where: PC, PS5, Xbox Series S/X, Nintendo Switch, Android, iOS
It's that time of the year when you pick up your writing pad and scribble down your top potential signings for the summer football season. Being an annual sports franchise title, much of the new additions are quality-of-life upgrades, albeit this time, you can transfer over your team and career from Football Manager 2023. Of course, there are roster changes and updates to player animation which bring the game to life, in addition to the new Set Piece Creator so you can train players to make the best of any opportunity. Set individual targets, craft ingenious tactics, dominate tournaments, and even give yourself a handicap by trying to build a lacklustre team from the bottom in Football Manager 2024.
Like a Dragon Gaiden: The Man Who Erased His Name
When: November 9
Where: PC, PS4, PS5, Xbox One, Xbox Series S/X
Like a Dragon Gaiden: The Man Who Erased His Name is a spin-off of the popular Yakuza series and follows the story of Kazuma Kiryu, a former yakuza who has been framed for murder and must clear his name. It is set in the same world as the Yakuza series, where players will control Kiryu, who uses the codename Joryu, and his party as they battle enemies across multiple locations. The game features the same great writing and characters that fans have come to love. The game adopts the iconic action-brawler style of the series. In combat, you'll be able to swap between various fighting techniques, just like in earlier games in the series. There are two choices available – Agent and Yakuza.
Assuredly, the yakuza style, which promotes powerful, violent attacks, is the more traditional option. However, combat in the series appears to be taking a new turn with Agent style, which combines fast attacks with gadgets reminiscent of James Bond. In the teasers, Kiryu is seen grabbing and tossing opponents with electrified wires and dragging far-off things out of the surroundings to use as weapons.
The fictitious Tokyo neighbourhood of Kamurocho has historically served as the setting for Yakuza games; however, Like a Dragon Gaiden will alter this. This time, Kiryu is going through the Isezaki Ijincho area of Yokohama, the Sotenbori region of Osaka, and a hub area housed in a castle. Similar to Kamurocho, Sotenbori and Isezaki Ijincho are made-up places that are based on actual areas in the city in which they are located.
Call of Duty: Modern Warfare 3 (2023)
When: November 10
Where: PC, PS5, Xbox Series S/X
Activision's much-awaited first-person shooter title is the publisher's third entry in the popular Call of Duty: Modern Warfare reboot series and will have players trying their best to stop World War 3 from taking place. In order to prevent Russian war criminal Vladimir Makarov from executing his plans, gamers will participate in Task Force 141 and Captain Price's missions across various countries. While the game is coming to console and PC, there won't be a macOS version, unlike the 2011 title with the same name.
When Call of Duty: Modern Warfare 3 arrives on November 10, gamers will have access to all the maps that were available in Activision's 2009 Modern Warfare 2 title, along with new modes and gameplay features. Back in 2017, Call of Duty WW2 introduced a War Mode that is also coming to the game in an evolved form, along with new Ground War maps. There's also an open-world 'Zombies' mode with a new Treyarch Zombies story and associated missions, according to Activision.
Persona 5 Tactica
When: November 17
Where: PC, PS4, PS5, Xbox One, Xbox Series S/X, Switch
Boasting a brand-new storyline, Persona 5 Tactica will bring popular characters from previous titles. The Phantom Thieves must team up with a revolutionary called Erina who rescues them from a military group called the Legionnaires after they find themselves in an oppressed kingdom. Gamers will be able to choose powerful Personas and weapons to take out their foes in the upcoming combat adventure title.
Should the Phantom Thieves accept the deal offered by Erina to help the revolutionary, in exchange for their rescue? The heroes will have to delve deeper to understand who their new ally is. And the truth behind her deal with the group. Gamers who pre-order the title will also get access to Izanagi Picaro and Orpheus Picaro as bonuses when Persona 5 Tactica is released, publisher Atlus has revealed on the Steam page for the upcoming game.
Super Mario RPG Remake
When: November 17
Where: Switch
Super Mario RPG Remake is a remake of the classic Super Mario RPG game that was released on the Super Nintendo Entertainment System in 1996. The remake will feature updated graphics, gameplay, music, a few additional levels, and characters. Set in the Mushroom Kingdom, Mario must team up with a group of friends to stop Bowser from taking over the world. Along the way, they will battle enemies, solve puzzles, and collect items. The game features a turn-based combat system, and players can use a variety of attacks and abilities to defeat their enemies.
The game will also see the return of Geno. Many ardent Nintendo fans have hoped for the character's comeback at some point, even though he only played a significant part in one game. Geno is an effective opponent in battle because of his fascinating personality as well as his amazing powers and design. With both single- and multi-target attacks, he can do a lot of damage.
The 1996 game, which featured 16-bit graphics, enthralled players of all ages with its unique and whimsical setting. With enhanced details, the remake now seeks to enhance the magical world. Players will be presented with a visual feast of complex emotion that strengthens their bond with the narrative and characters, from Mario's bravery to Geno's seriousness. Through the use of 3D chibi-style graphics, the remake aims to honour the original by emulating its popular sprite work.
This reimagining of a classic game has a great chance of revitalising the narrative given the advancements in technology and the constraints imposed by the Nintendo Switch. The improved combat system also promises a more strategic, engaging battle experience with new skills to keep gamers on their toes.
---
Affiliate links may be automatically generated – see our ethics statement for details.