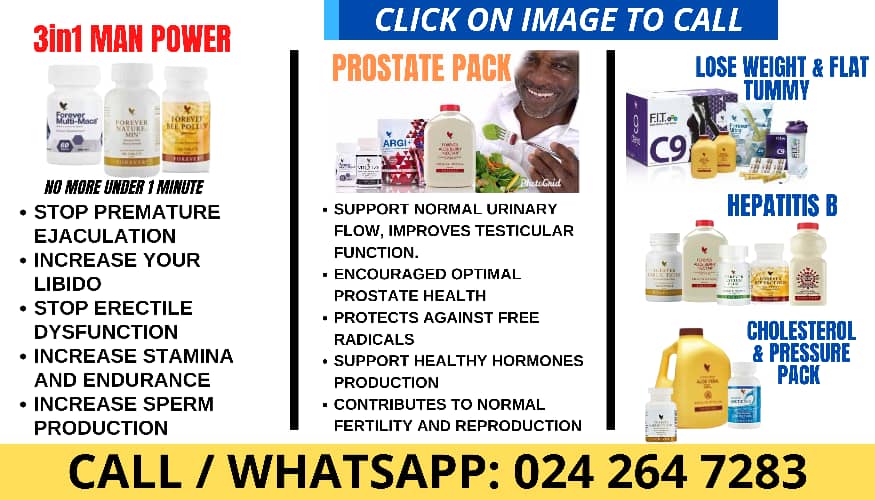 Mr Kobena Mensah Woyome, Member of Parliament for South Tongu, has presented office equipment, educational materials and other items to the South Tongu directorate of the Ghana Education Service at Sogakope.
The donation, which is part of the MP's contribution to the improvement of education in the constituency, included three HP laptops, Sigma air conditioner, three jet ceiling fans, three laser jet tonners/cartridges as well as stationery.
The donation followed a request by the Education Directorate to the MP to help in addressing some pressing challenges affecting the effective running of administrative activities in the district.
Information available to the Ghana News Agency reveals that, the District Education Directorate had no air conditioners coupled with damaged ceiling fans and other non- functioning equipment in other offices.
There were also no functioning computers, laptops and stationery to support the administrative work of staff at the directorate.
Furthermore, there were also issues of leakages in the roofs at the office, which needed immediate renovation.
Mr Woyome, speaking at the presentation event, said he would continue to extend his support towards quality and sustainable education delivery in South Tongu.
"I am privileged to present these items to you based on the request that was made to my office – You have expressed certain needs which are preventing you from functioning effectively as an office and in the interest of teachers, students and parents, which sometimes you do not have the capacity to provide – I, therefore, want to use this opportunity to present these items to the directorate to enable you function properly and to deliver successfully on your mandate," Mr Woyome.
He added that the education directorate will receive more of such gestures from his outfit going forward.
He entreated the directorate to make a case towards the opening and expansion of "Sondo" Community Day Senior High School and possibly attach a boarding system to the school to provide access to quality and equitable education to students in the "hard to reach communities" within its catchment areas as he continues to play his part.
Mrs Celestine Korsi Agordo, the South Tongu District Director of Education, who received the items on behalf of the directorate, expressed appreciation to the Member of Parliament for the kind gesture, which she described as timely and appropriate.
She observed that the educational deficits of the district were many and assured the MP of using the items for the intended purpose and called on other well-meaning individuals from the district to help improve education delivery in the district.