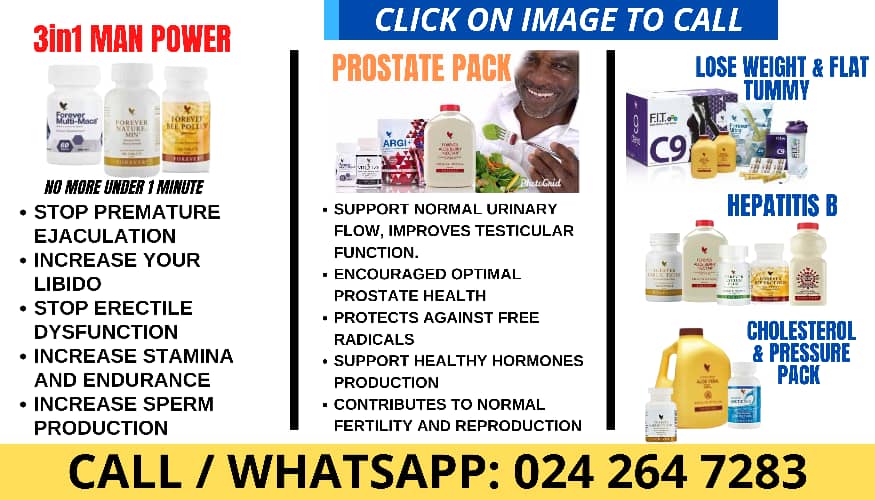 Organising soccer competitions, in which every form, is a costly enterprise.
It is therefore no joke at all and takes a special kind of commitment to organise it, sustain its organisation and even go ahead to make it an annual event as it really – costs an arm and a leg – particularly when it is an individual taking up the full cost.
So imagine having to, single-handedly, organise a community soccer competition that involves 16 teams, playing 72 matches for months.
That is the inspiring story of the Member of Parliament for Effia in the Western Region, Joseph Cudjoe, who has for the past eight years consistently funded and organised the Effia Community League christened the ECL, all by himself.
"I do very much appreciate the benefits of football, what it does for community cohesion, the competitive but healthy rivalry, the joy and how through football great talents are unearthed. Don't forget it also has other benefits such as exposing the community to the world. Now in Ghana when we talk about boxing, it is Bukom. My vision is to sell Effia as a place where great football talents abound. This has been the reason behind my unwavering commitment and motivation to keep sponsoring the ECL each year for the past eight years," Joseph Cudjoe told Connect FM.
The ECL has grown to become one of the most anticipated event on the calendar of many constituents in Effia and beyond and plans are afoot for the 2023 edition which promises to be equally one to keep a memory on.
Connect FM sought to find out from the MP how much it will cost to organise the 2023 edition of the ECL.
"This year, 16 teams will be participating in the ECL and each team will receive GH¢2,000 which will total GH¢32,000. Half of this amount has already been paid to all the 16 teams. GH¢4,500 has already been paid to take care of canopies, benches, tables and chairs for the playing teams and executives.
"The ECL is expected to run for 20 weeks and GH¢500 has been devoted for administrative cost each week. This will be for officiating, water for the teams and officials which will also be GH¢10,000 in total. GH¢9,370 has been budgeted for awards, trophies and cash prizes. 22 quality footballs at a cost of GH¢4,400 will be used for the tournament,"
Joseph Cudjoe mentioned that adequate funds have also been allocated to ensure that the 2023 edition of the ECL gets the necessary publicity.
"We have set aside GH¢6,200 for media expenses. We also have made a provision of GH¢1000 for first aid."
The MP indicated that he has structured his work itinerary to offer him the opportunity to watch majority of the matches.
"And here I will be exposed to about 320 players and the teeming supporters who will use the opportunity of me being present to make various personal requests some of which will require on the spot responses. So anything MP comes to park to watch a game, I must come prepared and that is even the most interesting part of the budgeting is which I refer to as bombing and this has no limit."
The MP is not worried about the cost which he puts at about GhC100,000 that the ECL will cost him but "the joy in the fact that Effia will for 20 weeks come together is one irrespective of the political differences."
When asked why he did not spend the amount on any other development venture he responded "why also not football."
By Eric Yaw Adjei