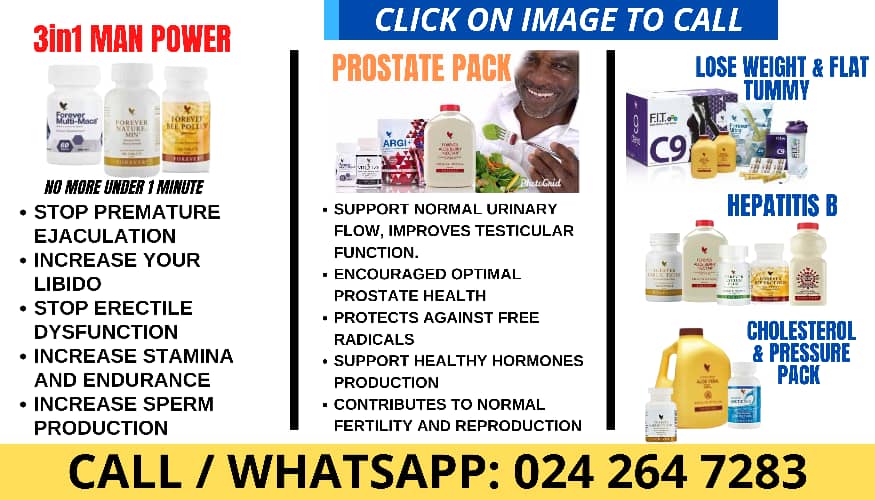 With a few minutes to land as the aircraft descended towards Takoradi Airport, in spite of the harmattan haze, I saw clearly the meandering milky/chocolate-coloured River Pra ooze its sludge of mercury, cyanide etc, of what its waters have become, into the Atlantic. I could see Pra's muddy flow push the sea's blue waters kilometres into the Atlantic.
I have read and seen on TV that, the Ankobra is faring no better. Travelling to Akwatia, I could not believe what I saw of the Birim River. As a young officer training at the Jungle Warfare School in the 1970s, I remember the clear and clean Birim River we could easily gulp to quench our thirst.
Away from rivers, my one week stay in Takoradi from 8th January 2023 was nightmarish. I was a "walking wounded" human being, the military terminology for casualties in war, who are not stretcher-cases, and therefore walk or are helped to walk, to the nearest medical station. Why "walking wound?"
 Having been forced by the TUC to reverse its earlier decision to include corporate bonds in the domestic debt restructuring, the government then turned on individual bond holders like my "Manager" and I.
Government Bonds
In my sixth form Economics reinforced in the university, I learnt that government securities like bonds and treasury bills were the safest investments one could make. However, because they are risk free, their rates of return are rather low! I was taught that, in retirement, the best investment is in government securities. In Ghana, we saw how supposedly very high yielding securities like Pyram in the 1990s bankrupted many Ghanaians who invested in that.
So, when I retired and was paid my gratuity for over forty years' service to God and country, which was less than what an MP makes in ex-gratia after only four years in Parliament now, I safely went into treasury bills. In 2022, I was advised to go for government bonds as they paid higher. In spite of my premonition and reluctance, I eventually gave in to the persistence of my Relationship Manager, who meant well.
So, when the end of 2022 saw contradictory signals about what could happen to the Ghana cedi, the statement "there will be no haircut" sounded reassuring. Then, on 11 January 2023, I got this sms from my Ghana Commercial Bank (GCB), bankers,
"Dear Daniel and Evelyn, in pursuant to the Ministry of Finance's directive on Domestic Debt Exchange Programme, we wish to inform you of the addition of individual holders as eligible!"
Later, as Shakespeare would put it, the dagger was twisted more in our wounds by us being told the principal of our investment would be paid in 2035 following driblets between now and then. In effect, we had moved from "no-haircut" to probably full "head-cut." For pensioners who do not die of hypertension and other ailments, how are we to survive to 2035?
The Economist
In Takoradi, as I watched the old economist on TV analyse the current situation as one of "arrogance, incompetence and recklessness," my mind raced back to a question a frustrated journalist asked recently;
"What is wrong with us Ghanaians?"
When the C18th Political Philosophers like Thomas Hobbes and John Locke conceived the ideas of government, they saw it as the majority ceding part of their rights to a government which will provide security and social services for all. That way, life would not be "solitary, poor, nasty, brutish and short" as would be the case in the jungle law of survival of the fittest! They expected governance to be conducted humanely, respectfully and truthfully!
The Insurer
Perhaps, the anger, pain and despondency in the hearts of individual bond holders is what is articulated in a viral video clip attributed to a 65-year old pensioner, himself a financial analyst and an insurer. Like him, many of us worked very hard in Ghana/elsewhere towards a comfortable retirement. And yet in a rather cavalier, unprofessional and reckless manner, our managers have unapologetically and arrogantly mismanaged things such that like the insurer, some retirees see suicide as an option! On TV, an over 70-year-old gentleman who worked in the US for about thirty years said he invested all his money into bonds when he returned home in 2022. He simply said on TV "I will die!"
The insurer said, he had the option of sending his investment out of Ghana to off-shore havens, but decided to patriotically invest in Ghana. He also advised his clients to follow his footsteps. With this backstabbing by our managers, what does he do?
He asked, how could leadership so callously push Ghanaians to the cliff this way and seem nonchalant about it?
Summary
The old economist stated that, if the present trajectory of reckless borrowing not to invest, but spend frivolously on huge government size among others, while putting tax on basics like sanitary pads does not change, Ghana would have been "put on a time-bomb for the next thirty to forty years." For many Ghanaians who worked hard all their lives, the current domestic debt exchange programme to individual bond holders is a death sentence.
The 65-year-old insurer has said that, he has been pushed into contemplating suicide like the 26-year-old Tunisian street-vendor Mohamed Bouaziziz did in 2011, and its consequences. From "no haircut" to "full head-cut" is simply inhumane!
Again what lesson are we teaching the younger generation about investment in Ghana?
Finally, for all the rhetoric on fighting "galamsey," a renowned lawyer described the situation as "NATO" (No Action, Talk Only). As I flew to Takoradi, seeing the brown River Pra push the blue sea as it enters the Atlantic is tragic, I sighed heavily!
By the way, is it true as I see on social media that, Nigeria's priority of building a new refinery, the biggest in Africa, will materialise on 24th January 2023 with the commissioning by Nigeria's President of the Dangote Refinery? What is Ghana's priority?
Leadership, lead!
Fellow Ghanaians, WAKE UP!
Brig Gen Dan Frimpong (Rtd)
Former CEO, African Peace Support Trainers Association
Nairobi, Kenya
           
Council Chairman
Family Health University College
 Accra
Source: Brig Gen Dan Frimpong (Rtd), Former CEO, African Peace Support Trainers Association, Nairobi, Kenya
Disclaimer

:

Opinions expressed here are those of the writers and do not reflect those of Peacefmonline.com. Peacefmonline.com accepts no responsibility legal or otherwise for their accuracy of content. Please report any inappropriate content to us, and we will evaluate it as a matter of priority.
Featured Video