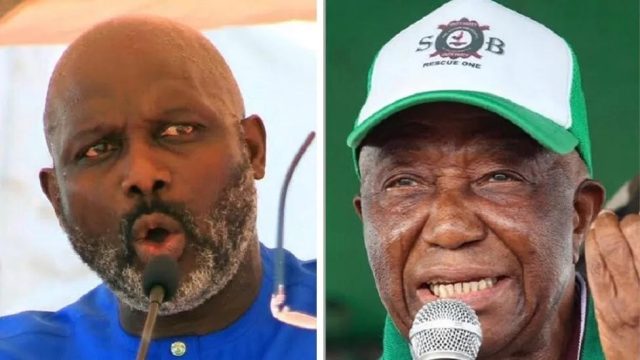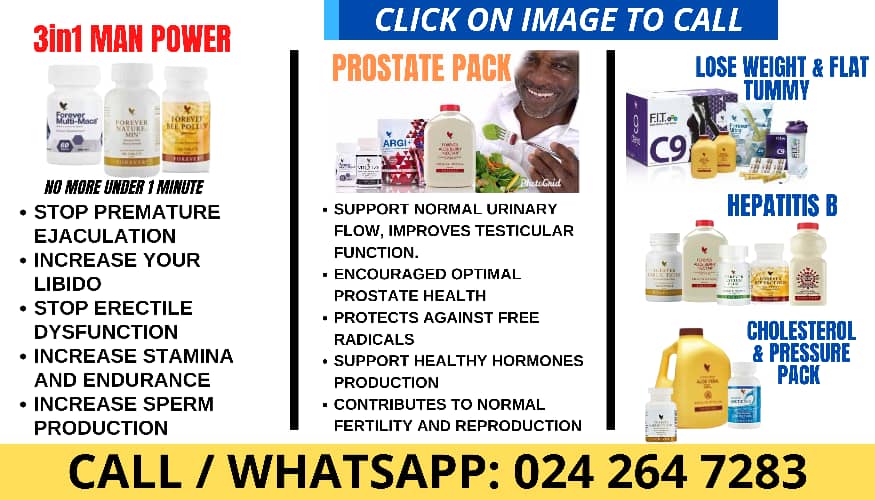 A run-off election will be held next month in Liberia following a photo finish between President George Weah and his main rival Joseph Boakai.
Mr Weah got 43.83% of the vote and Mr Boakai, a former vice-president, received 43.44%.
The 10 October poll was the tightest presidential contest in Liberia since a civil war ended about two decades ago.
A run-off was predicted, but Mr Boakai, 78, has done better than expected by coming close to Mr Weah's tally.
A second round was triggered as neither candidate received more than 50% of the vote in the first round. The run-off is due to take place on 14 November, the head of the electoral commission Davidetta Browne said after announcing the final results.
Mr Boakai trailed Mr Weah in the first round of voting in the 2017 election, and lost a run-off by a wide margin.
He fought the election under the slogan "Rescue" as he accused Mr Weah – a 57-year-old former international football star – of taking Liberia downhill during his first term.
The president dismissed Mr Boakai's allegations, saying that he has made significant strides, including introducing free tuition for university students.
At a press conference last week, Mr Boakai urged fellow opposition candidates to join the "rescue team for a resounding victory".
"We are reaching out to our brothers and sisters in the opposition and Liberians in general to join us in this noble mission of making our country breathe freely again."
Mr Boakai served as vice-president in the government of Ellen Johnson Sirleaf, who became president after the end of a brutal civil war about 20 years ago.
He pledged that if he was elected president, he would form a "government of inclusion that truly reflects the political, social and religious diversity of the citizens".
None of the 18 other candidates received more than 3% of the vote.
Related