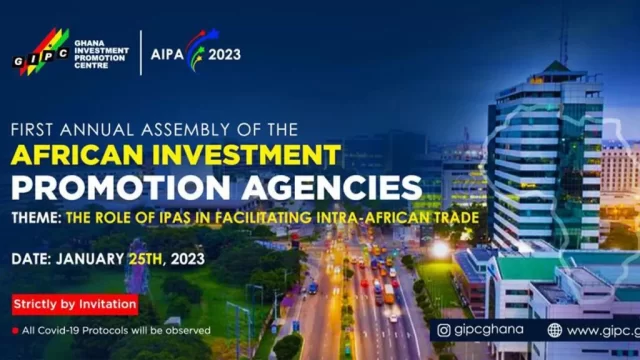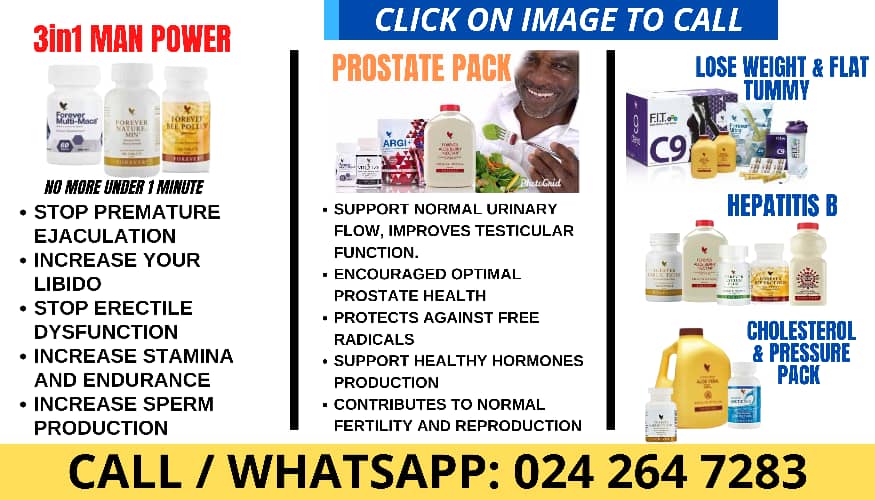 By Rukyiaku Musah
The Ghana Investment Promotion Centre (GIPC) will on 25th January 2023 host the First Annual Assembly of Investment Promotion Agencies, IPA, at the Kempinski Hotel Gold Coast City in Accra. The maiden summit will focus on "The Role of IPAs in Facilitating Intra African Trade".
Heads and representatives of the African Investment Promotion Agencies along with colleagues from the World Association of Investment Promotion Agencies (WAIPA), economic and political leaders will explore the critical role Investment Promotion Agencies play in boosting intra-African trade.
There will be further discussions on the emerging opportunities the AfCFTA continues to present
and how various development actors can leverage them to facilitate trade on the continent and
boost socio-economic development.
Key Speakers for the 2023 Summit are CEO of the GIPC & Sub Sahara's Director on the steering Committee of the WAIPA, Yofi Grant, and Executive Director for WAIPA, Ismail Ersahin.
In a statement the Chief Executive of GIPC, Yofi Grant said, Africa, by 2050 will be a quarter of the global population and can also become a recipient of a quarter of global FDI flows. To this end, Mr.Grant underscored the importance of the summit and urged Africa to look inward on how to promote intra-African trade through the AfCFTA, by redefining how to look outward toward investor partners.
He added that the summit hopes to deepen and continue engagement for the formation of an Association of African Investment Promotion Agencies. It will also set the tone for collective engagements on how development actors can target, channel and leverage foreign investment for mutually beneficial outcomes. He called for cooperation on increasing intra-African investment in Africa which is relatively low compared to other regions of the world.
Currently, about 48 African Investment Promotion Agencies (IPAs), and the Annual Assembly of Investment Promotion Agencies will serve as the official gathering for African IPAs to engage in discussions, exchanges, and knowledge sharing on policies, interventions, current trends in FDI, best practices on investment promotion, the AfCFTA, among other topics.