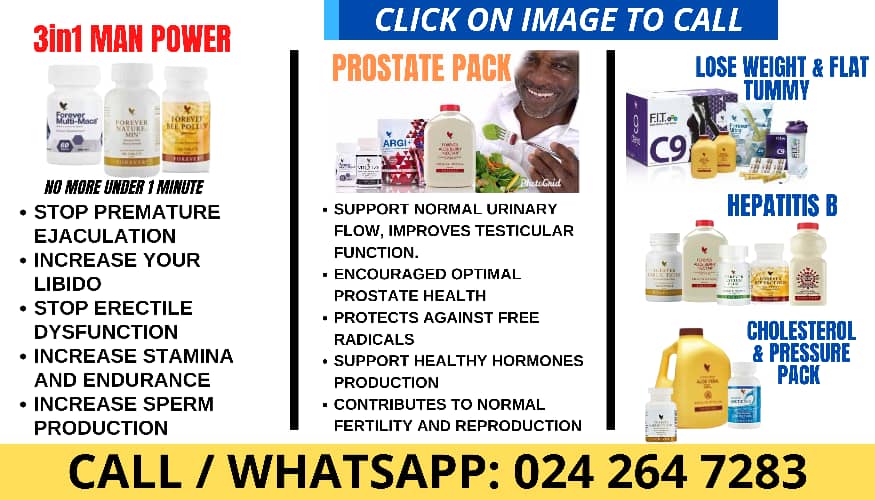 – Advertisement –
Nicholas Osei, better known as Prophet Kumchacha, has outlined some policies he will implement when he is voted as the president of Ghana in the upcoming 2024 general elections.
The founder and leader of the Heavens Gate Ministries had in August 2022 declared his ambition to run for presidency on the ticket of his independent party, Kums People Party (KPP).
During a special appearance on UTV's United Showbiz on Saturday as a guest, he outlined some of the policies he will undertake as president when he's voted into power.
Though Kumchacha sounded serious and confident about his capabilities, artiste manager Bulldog – who was also a guest on the show – trolled him and unequivocally told him in the face that he can never become the president of Ghana.
Outlining some the thing he will do when he becomes president, Kumchacha said the first thing he will address is the issue of rent.
Another issue he said he will tackle is that all the aged above 60 years will be paid by the government because he sees these elderly people to be suffering.
Lastly, in his words, the Free Senior High School policy will be canceled. He believes most of the government's expenditure goes into the free SHS policy.
The negative energy from Bulldog forced Kumchacha to vent his splee and rained curses on him for downplaying his presidential ambition.
Kumchacha explained: "By God's grace if I become the president, with the issue of rent, no one will rent a house for two years or one year. In Accra here, someone can use GHC20,000 to rent a room for two years but in this life, we meet situations like sickness, accident, among others and when his rent is due and has no money to pay. So, when I come, people will pay rent every month.
On his second policy he said: "All the elderly men and women who are 60 years and above will be paid. We leave in a country where these people are really suffering ", he stated.
He added: "When we are voted into power, this free education will be cancelled. We will cancel the free SHS because it has locked the government's money that is why the government is suffering that is why they went to IMF".