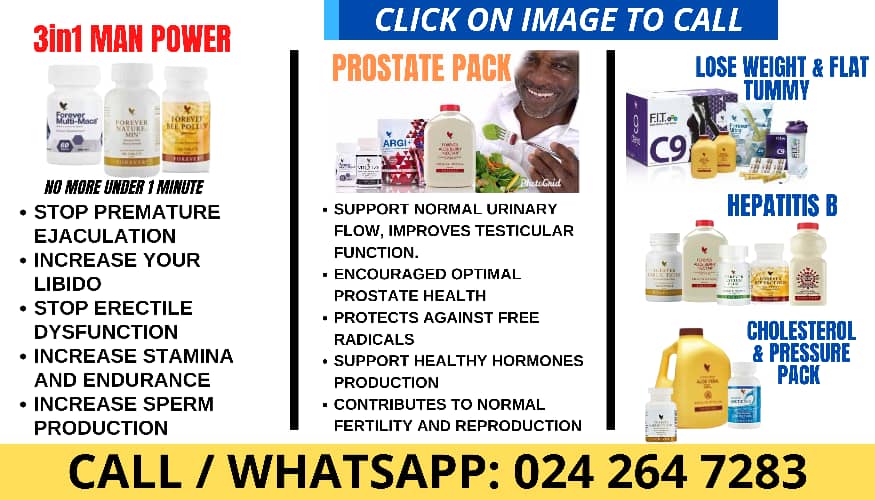 Linda Atowe, mother of one of Kennedy Agyapong's children has described the New Patriotic Party flagbearer aspirant as a generous, God-fearing and kind-hearted person whose leadership as president of the land will benefit most Ghanaians.
"He possesses some rare hidden qualities, which some politicians especially corrupt people detest because of fear of exposure".
Madam Linda Atowe, a former employee of the defunct Ghana Airways told the GNA in an interview that many people at the top hierarchy of government might not want Ken Agyapong to lead them because there will be no room for underground dealings to amass wealth.
"I have known Ken for many years, had a child with him and I know what I am talking about. He has a clean and kind heart and he does not discriminate", she explained.
Madam Atowe, who hails from Navrongo in the Upper East Region said, "I have been monitoring Ken's utterances in the ongoing campaign of the NPP to choose a presidential candidate as well as observing public reactions.
He is not pretending to be who he is not in terms of communication to the delegates.
"He is a problem solver and results oriented as well as enigmatic human being, which Ghanaians must try", she emphasized
"He has mentored a lot of politicians who are occupying key positions in the current government today. In fact, business is his other name and he used to tell me the country must focus and create business opportunities for all persons for the needed development", she said.
Madam Atowe said, "I have only one child with him and he has given the child a house and any other month, he shops and send us money for our upkeep".
According to her, Agyepong's ambition to become President was because "Ghana needs to get rid of people who claim to love Ghana but milk the country dry".
"Someone who is strict and will not reverse his words is who Ken is and he never promised and failed. I can also say in confidence that he can rule the country with honesty if voted for", she said.
She said she was speaking out because many Ghanaians did not know the other side of him saying, "Again he has publicly told the world about the number of children he has and I must confirm that my child is one of them.
"One other thing he hates in his life is lies and stealing. Ken had always maintained that people who lie are not trustworthy and could be thieves.
"I also believe that someone who has children across the country would ensure equitable distribution of the national cake", she said.
Madam Atowe therefore appealed to delegates to withstand monetary influence and abuse of incumbency and vote for Ken Agyapong to lead them in 2024.
"I must admit that all the contestants are capable but in terms of competence and delivery, Ken tops them", she said.
Source: GNA
Disclaimer

:

Opinions expressed here are those of the writers and do not reflect those of Peacefmonline.com. Peacefmonline.com accepts no responsibility legal or otherwise for their accuracy of content. Please report any inappropriate content to us, and we will evaluate it as a matter of priority.
Featured Video