Do you remember Afia Schwarzenegger's leaked sex tape somewhere in 2017? I can imagine you(the reader) fast surfing the internet to recall the memory of one the major news that made headlines in that year.
The sex tape led to her divorce. Her two years of marriage with ex-husband Mr Lawrence Abrokwah collapsed due to her adulterous lifestyle.
READ ALSO: Video&Photos alleging that Afia Schwar was caught in bed with another man is finally out
The sex video went viral on social media after Mr Lawrence Abrokwah leaked it online. He caught her red-handed in bed bonking another man on their matrimonial bed.
In the video, Afia Schwarzenegger was seen and heard crying and begging for her life after her then-husband caught her seriously having sex with an unknown man who's face was not clearly seen, but his figure was captured.
Abrokwah in the viral video threatened to spoil the face and make Afia Schwar useless with an acid in a bottle for cheating on him right under his roof, to make matters worse she did that when he was around.
READ ALSO: Finally, Watch Afia Schwar crying and begging his hubby after she was caught cheating [Video]
3 years after the shameful episode, private social media investigators have dug deep into uncovering the real identity of the man who in the video was caught bonking Afia Schwarzenegger.
As I earlier stated, the face of the man didn't show but years of investigation by PSMI(private social media investigators), has come out with a confirmed picture of the man who to him has gone scot-free.
There's a saying that goes like nothing can be hidden under the sun. The evil men do lives after them. Afia Schwar thought her leak sex tape's memory had died off. Never!
She shared a photo of the man who bonked her on his birthday on IG.
Ladies and Gentlemen, I present to you the man who was caught with Afia Schwar in bed enjoying. Compare and judge by yourself. The picture is exclusive to Ghpage News.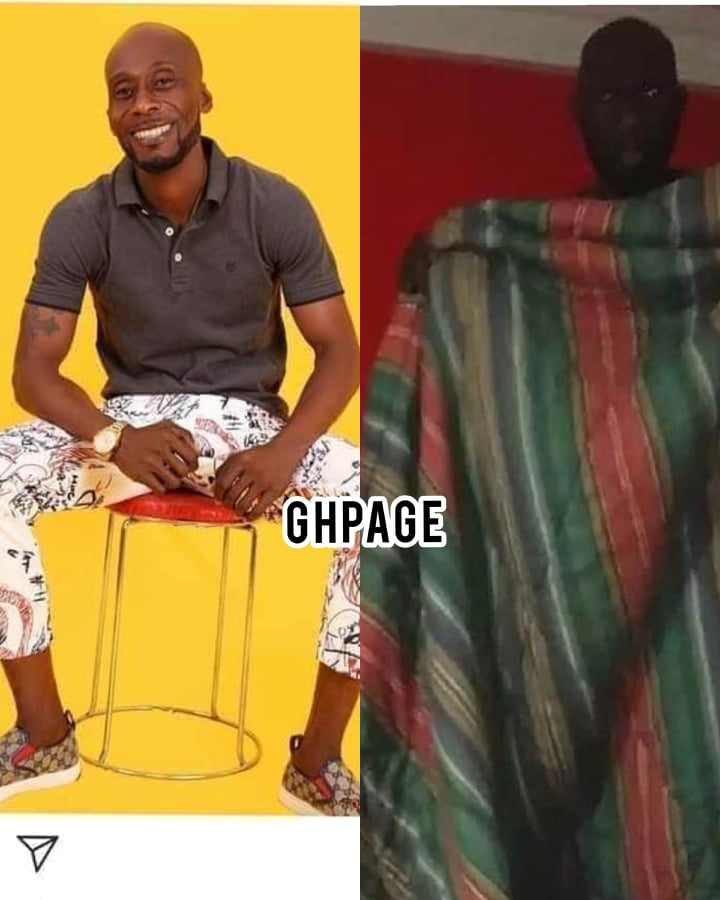 This is the screenshot fro Afia Schwar's post on IG;