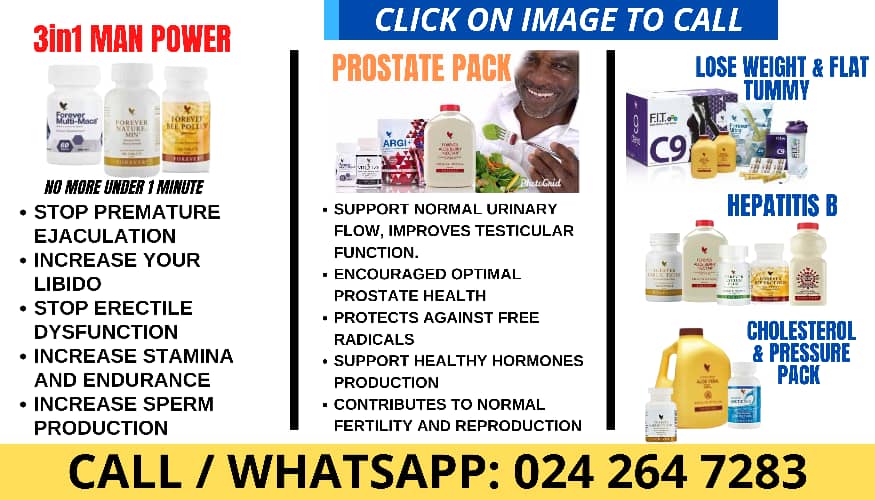 Israel's military has said it will release evidence – including drone footage and an intercepted conversation – that it claims will prove an Islamist militant group was responsible for a deadly blast at a hospital in Gaza and not an Israeli airstrike.
"We are running on it because someone is doing a fake on us, on Israel," Rear Admiral Daniel Hagari, the spokesperson for the Israel Defence Forces (IDF) said.
It has not been possible to independently verify the claim.
Hundreds of people were killed in a devastating explosion at the Ahli Arab hospital in an attack that Palestinian officials have blamed on Israel. It is the deadliest single event of the Israel-Hamas war so far.
The carnage triggered new protests against an unprecedented campaign of Israeli aerial bombardments on Gaza in response to a deadly attack on Israel by Hamas, which controls the Palestinian enclave, on 7 October.
Seeking to push back on the allegations, Rear Admiral Hagari said no Israeli aircraft had been operating in the area of the hospital at the time of the explosion.
Follow live: 'Hundreds' dead in hospital strike
He also insisted that the impact of the blast could not have been caused by the types of weapons Israel's jets use.
In addition, officials checked Israeli land and naval activity and confirmed that neither domains were conducting operations into Gaza at that time, he said.
Read more: Summit between Arab leaders cancelled on eve of Biden's Middle East visit
By contrast, the officer shared an image of what he claimed was radar footage captured by the military that showed the passage of a barrage of rockets fired from inside Gaza towards Israel, with the route passing over the site of the hospital.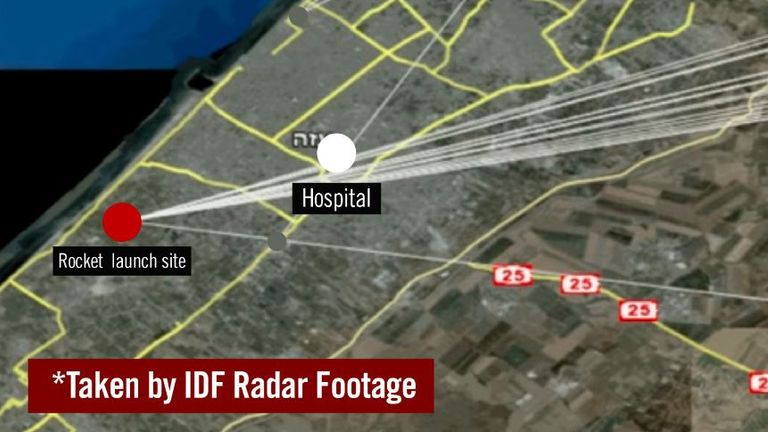 He said that an Israeli drone was instructed to move over the blast site after news of the devastating attack first emerged.
Admiral Hagari said footage taken by the drone would be released within hours.
He said that it appeared to show the impact site of the blast was in a carpark rather than on any of the hospital buildings.
"There is no direct outside hit," he said.
"There is damage in the parking lot, maybe other things but it is not from a direct [hit] from the outside."
The admiral alleged the evidence points to Islamic Jihad being behind the explosion.
He said this was supported by a number of intercepted conversations between militants – one of these purported conversations will also be made public.
He signalled that the IDF hope to release the full material they have gathered by the time US President Joe Biden arrives in Israel on a hastily-arranged visit to show support to Israel in the wake of the Hamas atrocities and the send a signal to Iran not to interfere.