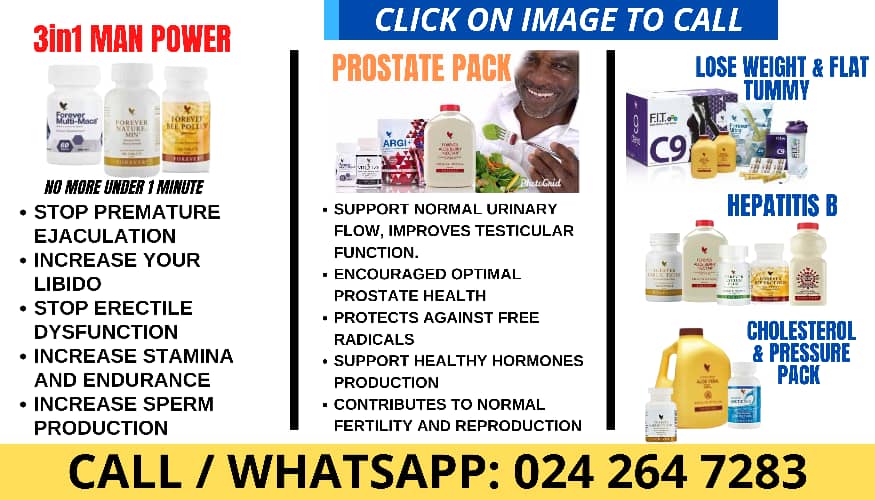 The contrast with the heavily choreographed trip by the US president to shake hands and stand in solidarity with key ally Israel could not have been sharper.
On the streets leading up to the US embassy in Beirut, which had been shuttered behind rows of razor wire, protesters seethed with anger.
Carrying flags and stones – which were hurled at the embassy – they tried to storm the building, but were repelled by volleys of tear gas and rubber bullets.
Violent pro-Palestinian protests in Beirut

Follow live: Middle East enters 'dangerous moment'
The militant Shia group, Hezbollah, had called for a day of "unprecedented anger" after the hospital bombing.
His face covered by a kaffiyeh – an Arab scarf – Wissam told me he'd come to support the people of Gaza and make the world understand what was happening there.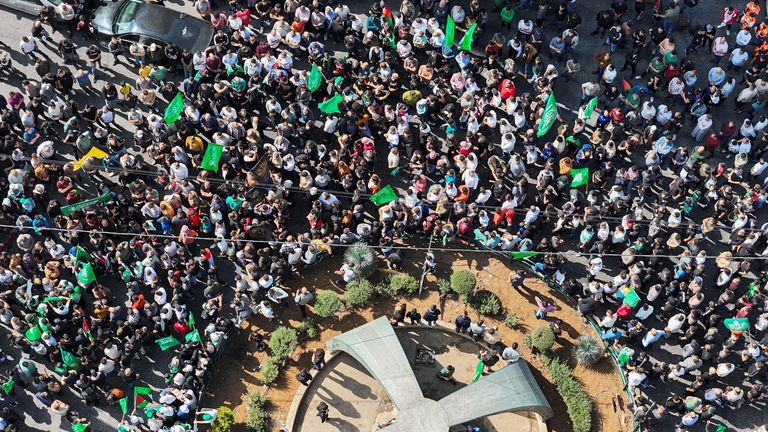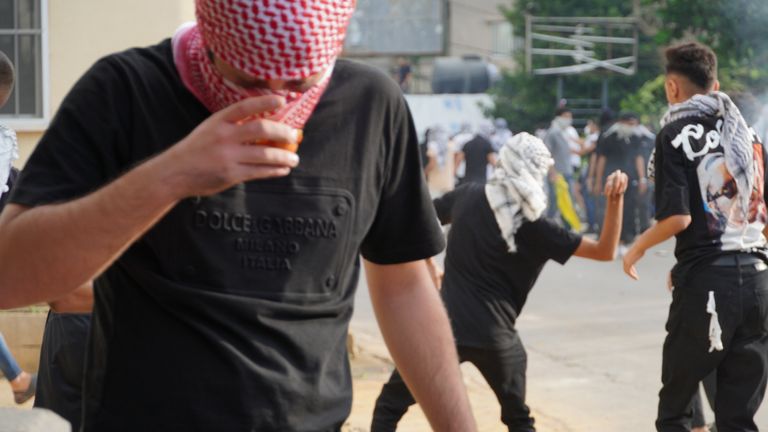 "Because of the massacres carried out by the Zionist enemies with the full support of the United States, the demonstrations may escalate due to the massacres carried out by Israel, the latest of which is the bombing of children and women in the Maamadani Hospital.
"America's support to Israel is clear after US President Joe Biden adopted the Israeli scenario that Hamas was the one that bombed the hospital."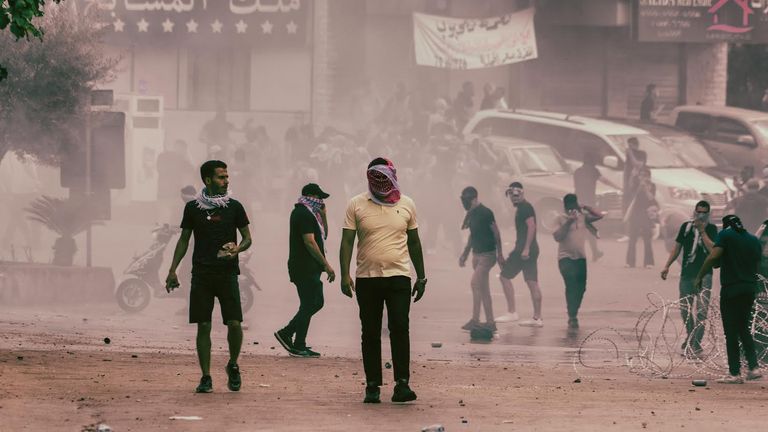 And it is a refrain that is almost universal in the Arab and Islamic world.
There is disbelief at the Israeli explanations – no one accepts the carnage at the hospital was anything other than an IDF air strike.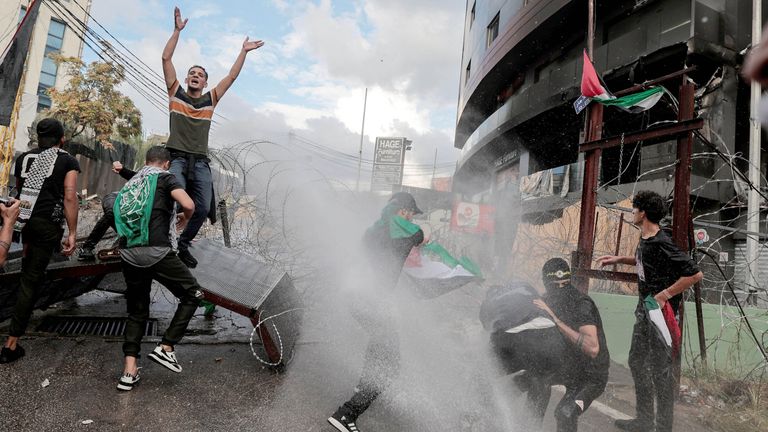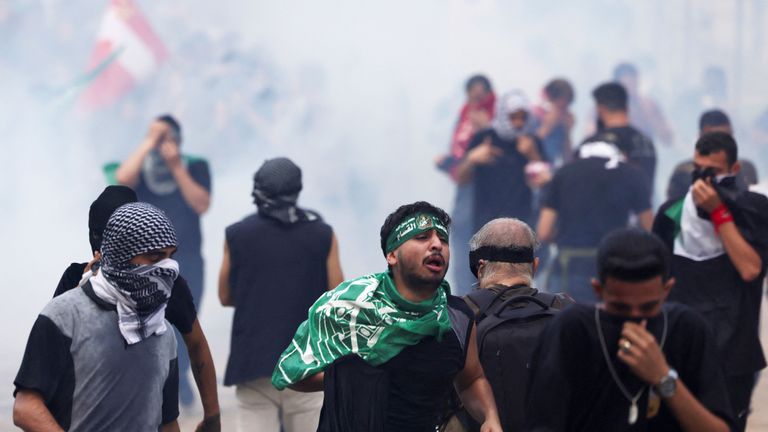 Read more:
Number of displaced in Gaza reaches new high
What we know about the Gaza hospital blast
What is the two-state solution?
And the longer the bombing of Gaza goes on, the greater the chance of this furious reaction escalating into something much worse.
In the Jordanian capital Amman, people turned out in their thousands to support the Palestinian cause and vent their anger at Israel and America.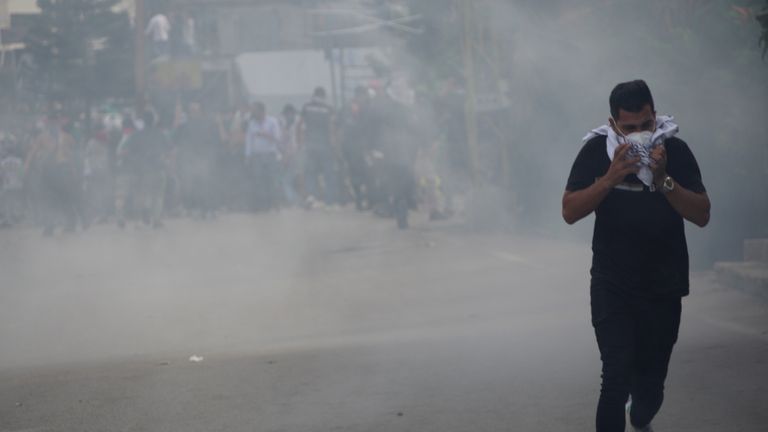 The protests in Egypt were just as vocal, the people marching calling on the world to open its eyes to what they claim is Israeli terrorism.
The US president is hoping to contain this conflict from spreading, but America in this region is not seen as an honest broker.
Instead its unwavering solidarity with Israel could make this crisis much worse.