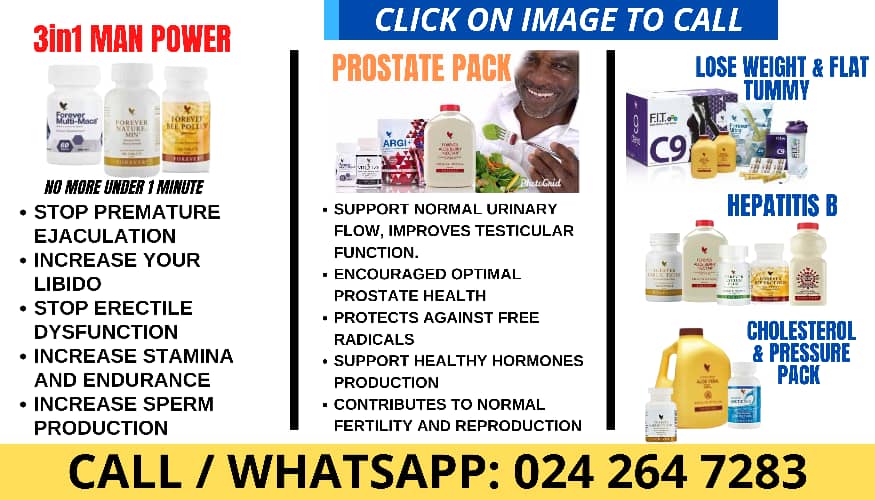 By Seth Kojo Eyiah
The Meena Breast Cancer Foundation, an NGO, is to construct five Breast Cancer Clinics in five communities in Ghana. It is therefore appealing for support to raise about two million cedis for the construction of the facilities.
In an interview with GBC News in Accra, the Founder and Executive Director of Meena Breast Cancer Foundation, Ibrahim Oppong Kwarteng, said the construction of the first clinic will begin in the coming days on the campus of T.I. Ahmadiyya Senior High School at Gomoa Potsin in the Central region.
Since its inauguration in October 2022, the Meena Breast Cancer Foundation, has financially been supporting more than 70 women with breast cancer cases. Unfortunately, some of them have not survived due to the advanced nature of their cases.
The foundation is, however, taking care of their surviving children.
Mr. Oppong Kwarteng said the Potsin T. I. Ahmadiyya SHS Clinic will serve two purposes. "One to screen for diagnosis of breast cancer and two, for general health services."
He said breast cancer awareness campaigns and screening should be continuous and sustained throughout the year as more women are needlessly dying of the disease.
Mr. Oppong Kwarteng said the focus of the Meena Breast Cancer Foundation is not only to provide financial support for breast cancer patients but also to embark on intensive education and sensitisation on the need for early detection and treatment.
An Oncology Nurse at the Breast Cancer Unit of the Korle-bu Teaching Hospital and a Board Member of Meena Breast Cancer Foundation, Eric Odei Brobbey, said about half of the 4,600 cases recorded throughout the country between 2020 and 2021 died due to late reporting.
He said, "the number of cases could be more and this calls for concern."
Mr. Odei Brobbey emphasised the need for "regular screening for early diagnoses and treatment in order to save the lives of the breast cancer patients".
A Board Member of the Meena Breast Cancer Foundation, Adelaide Allasani, formally opened a new office of the foundation at Mataheko Pharmacy in Accra. The office will be used for counseling of breast cancer patients and also coordinate all activities of the Meena Breast Cancer Foundation.