If education is not structured to discover and harness the talents of its benefactors, then, it is a robotisation centre. But have you ever envisioned a basic school in Ghana where teachers attend to students based on their individual talents and capabilities? 
Sir Isaac Newton once said a force of attraction between two masses is directly proportional to the product of their masses and inversely proportional to the square of the distance between their centers. This philosophically simply means that the force that makes it possible for two people to meet is proportional to the intensity of the burning desire for the attainment of a common idea in the minds of the two individuals.
How did I meet this extremely knowledgeable yet humble man transforming education in Ghana? It was when I was posted to do my national service in 2016 at Sewfi Akontombra-Yamfo as a teacher. What on earth will make a multiple award-winning Geological Engineer from the University of Mines and Technology get posted to such a remote village to teach, fate or hex?  
Deepak Chopra was right when he said all great changes are preceded by chaos. It was in the middle of my chaos, and the urge to find solace for my soul, that I met Mr. Gurdip Hari. It was one bright Sunday, and I was going through the book collections on my table. A book I had not noticed before among my collections flashed before my eyes.
I started reading the book and got addicted. Wow! This author is too knowledgeable and his solutions are very practical yet so simple and universal to find. This man talked about the use of water to flush toxins from the body and many amazing natural healing techniques.
The book is 242 pages but I read everything on that day; started at 8:00 AM and finished by 3:00 PM. I noted his email address down as there was no network reception in that village to warrant internet access. After my service was over, he was the first person I contacted via email and he replied to my email with humility and love. He is the first-ever author I have ever reached out to after reading his book. But I am a highly read individual. This should tell you how his book resonated with my soul.  
"Mental, Physical and Spiritual Health" by Gurdip Hari.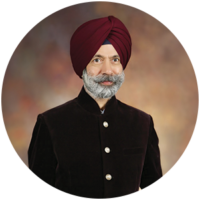 Mr Gurdip Hari
In his book, he discussed how he wants to recreate an educational model, which focuses more on love and personal development. A system that does not give meaning to the potentials and talents of students will be obsolete in the presence of his model. The idea sounded too ideal to be realistic but hold on, what happened? 
Fast forward to 2021, after a long silence between us. He sent me a birthday wish and as a birthday present, he gave me one of his books to read to a new beginning. This book is equally amazing with great content for physical health and development. Do you know why you naturally lose appetite when sick? Do you know proper fasting is a scientific means to rid your body of toxins? Do you know cancer cells can't stand in the face of proper fasting techniques? He shared this amazing knowledge with me for free as my birthday gift via his book "Go Back to Nature and Heal Your'self'".
Mr. Gurdip Hari is the co-founder and the first Managing Director of Intercom Programming and Manufacturing Company (IPMC). IPMC is a leader in systems integration, software development, and IT skill-development programs in Ghana. In Ghana, mentioning top IT skills development schools without IPMC is like talking about religion in Ghana without mentioning Christianity. 
In July, Mr. Gurdip sent me a message, "… about my Dream School that's going to change the way people look at education, the school is now up and running – Healthy Mind International School on Boundary Road, Madina. So you can come and see me any time." This amazing soul has actually achieved his lifetime dream – create an educational environment that discovers talent and redirect the student for a fully fulfilled life."Education for the future with the wisdom of the past."
Healthy Mind International School is one of the most conducive environments for knowledge acquisition in Ghana. The school comes with Talent Academy, Sports Academy, Library, Swimming pool, and many ultramodern learning facilities for self-discovery.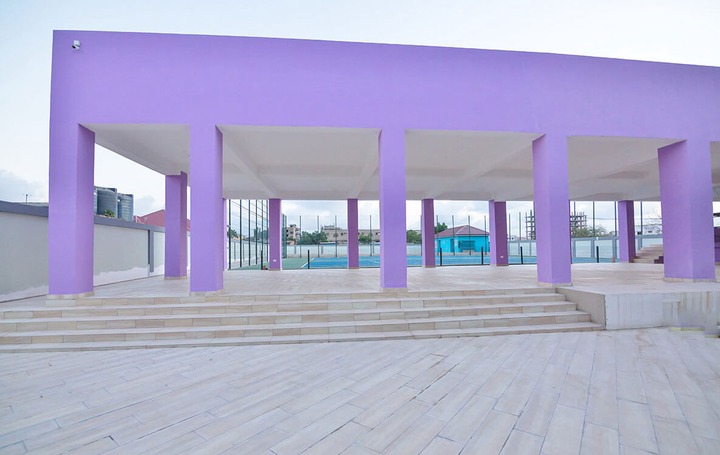 What is the secret of success? Many philosophers have ascribed the key to success to be education. This is very true as education is the accumulation of knowledge to be enlightened on any given subject. So generally speaking, the type of education one is exposed to will establish the principles, beliefs, fears, etc of the individual which might determine the destiny of the person. Therefore, the type of education you choose for your children and yourself is crucial!
"But seek ye first the kingdom of God, and his righteousness; and all these things shall be added unto you," Jesus Christ (KJV-Mathew 6:33). This simply means seek the principles governing the kingdom of God, and success in every form will follow suit. What is the kingdom of God? "Neither shall they say, Lo here! or, lo there! for, behold, the kingdom of God is within you," Jesus Christ (KJV-Luke 17:21).
Every religious system agrees on one basic thing – the spirit of God lives in the body. Atheists who are mostly scientists also know the human body starts from protons and electrons, atoms, minerals, organelles, cells, tissues, organs, systems, and finally make up the complete human body. No matter our belief system, and no matter our race and profession, we all agree that for the body to function properly to accumulate success in every form, we need to truly understand the human body and its functions in relation to the earth and the entire universe.
Imagine you went to a school where you were taught in your early years that water is not just to quench our thirst but is a universal solvent to flush toxins from the human body; and that taking 1.5L of water early in the morning or 500mL every 4hrs, 4 times a day, will help your body be free from toxins. Practicing this simple habit from childhood would have decreased or even eliminated your visits to the hospital due to sicknesses.
This is why Healthy-Mind International School has been established to provide learners with the best form of education to make a child an eminently valuable contributor to the world we live in by understanding the rules governing the kingdom of God or Nature. The goal is to build a new generation of lifelong learners, whose specialization or career is just a byproduct of their evolved mind, to become not just ordinary, but extraordinary adults with high order thinking skills that will catapult them to attain professional as well as personal success of the highest order.
Structure of Healthy-Mind International School
HIS is an IB Candidate School of International Baccalaureate Organization. Its operational curriculum is a blend of the Ghana Education Service and the International Baccalaureate (IB). Currently the School runs from Nursery to Year 6 and additional classes will be added next year.
The Primary Years Stage: The program is designed for students from 3 – 12 years. It focuses on the development of the child as an inquirer, both in the classroom and in the world outside. It is a framework guided by six transdisciplinary themes of global significance, explored using knowledge and skills with extreme emphasis on inquiry.
Subjects Taught At Healthy-Mind International School
Unlike the ordinary education system, the teachers at HIS are facilitators. What does it mean? It means they guide the students by giving them curiosity-awakening topics to research into every subject. The facilitator guides the students to write their research reports on their own. Then, based on the content of the research, the students will be guided to assess their own performance.  Subjects taught at HIS include: Personal, Social and Physical Education, Language, Arts, Social Studies, Mathematics and Science.
Other Learning Thematic Areas
Education for the future with the wisdom of the past is unlike any other education in Ghana. It comes with a Talent Academy, Sports Academy, Music Academy, Dance Academy, and a Professional Development Centre for the Facilitators and Parents.
.
The Talent Academy identifies the talents of students in the areas of sports, music, drama, dance, arts, etc.
The Sports Academy provides the students with training in order to inculcate in them a feeling of sportsman spirit, team spirit, self-discipline, and general well-being. The fields involved under this academy include: Football, Swimming, Tennis, Gymnastics, Yoga, Table Tennis, Martial arts.
The Professional Development Centre is where Facilitators and Parents can learn about the unique concept of the Human Plant and our role and significance in the universe. They will also learn the importance of the six transdisciplinary themes governing a global citizen, and how to utilize the attributes of learning to discover: Who we are, Where we are in place and time, How do we express ourselves, How do we organize ourselves, How the world works, and How do we share the planet. This centre I personally think is a simplified version of the mystical Kabbala teachings.
Regular Day Life At HIS
When other students in Ghana are singing songs such as "a lion, a lion has a tail, it has a big head and a very small waist." Always keep in mind that learners at Healthy-Mind International School will be singing, "When we give a little, we get back a little bit more, When we give a little bit more, we get back a lot more, When we give a lot more, the returns are ten-folds. So giving is the key, Dedication and love are the chains, and one more chain is honesty. We are children of Healthy-Mind, where talents and minds are raised, with true education for the future, with the wisdom of the past. We believe in the law of giving, we believe in the law of love. So let's love one another, we are children of one God.…"
Before you settle down for any form of education in Ghana for your children, keep in mind the words of the great American genius Benjamin Franklin – "An investment in knowledge pays the best interest."
( By Ntiamoah Boadu, kboadu105@gmail.com)