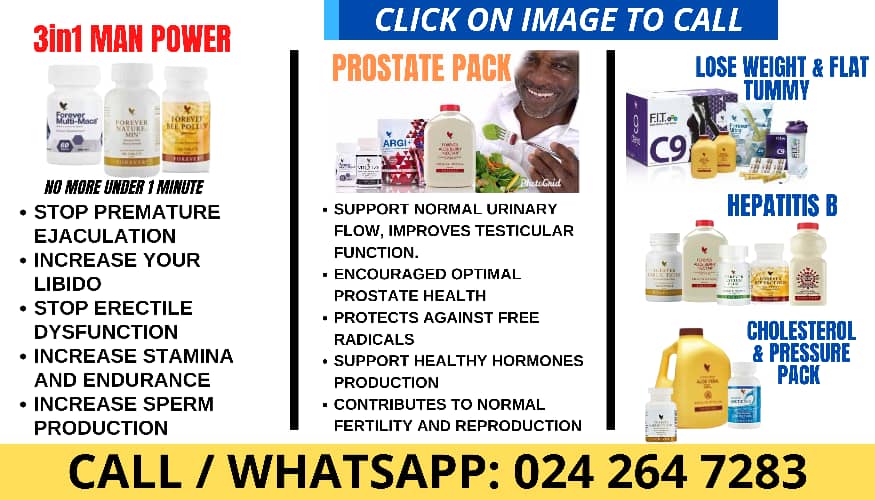 Miss Osei Vera Boateng is a Nurse and a philanthropist who is the Founder and CEO of V&B Charity Foundation GH and also a foster Mother for some orphans in Ghana.
In the quest to inspire the next generation of change-makers, who are passionate about impacting lives and changing the narrative, the highly anticipated awards ceremony is expected to host Honorees and Awardees from about a dozen different countries on 28th October 2023 at the plush Labadi Beach Hotel Accra -Ghana.
V&B Charity Foundation is a Non-Profitable Organisation Establish 2021 and headed by Miss Grace woman Bless (CEO) with the Vision of helping, Educating, Training and Inspiring the less privilege. Miss Grace Woman Bless, a selfless person who during her early childhood went through many rejections, loneliness and by the mighty grace of God came through. After which she wishes to us her Organisation to reach out people who are going through life challenges and has impacted thousands of lives through its vision.
The Honorary Awards are given to honor distinctive works of service, humanitarian impacts, consistency, excellence in leadership & performance, personal accomplishments, commitment to sharing knowledge, lifetime achievements, and the ability to challenge the status quo.
Below is the list of Honorees to be celebrated honoured alongside Miss Osei Vera Boateng this year at The Humanitarian Awards Global 2023 arranged in alphabetical order.
AGUEH Dossi Sekonnou Gloria Founder and President of the Network of Women Leaders for Development (RFLD) Benin
Ama Ata Aidoo (Posthumous Award) Ghanaian Author, Poet, Playwright, Politician and Academic Ghana
Augustus Koranteng Kyei (Kobby kyei) Multiple Award-Winning Ghanaian Blogger, Social Media influencer Ghana
Betty Adera Founder and President Betty Adera Foundation Kenya
Caroline Muthoni Ndung'u Founder of Jewell Souls Hope Foundation Kenya
Caroline Sampson. Help Somebody' Campaign Convenor Ghana
Christian Atsu (Posthumous Award) Footballer and Humanitarian Ghana
Corazon Aquino Awolugutu PROMACH foundation Ghana
Dr Abigail Wilson. Award Winning Innovative Clinical Pharmacist Ghana
Dr Geetanjali Chopra Philanthropist, is the visionary Founder and President of Wishes and Blessings India
Dr Victor Abbey FCILG MIoD Strategic Leadership, Security Risk & Change Management Consultant Ghana
Dr. Evans DUAH Lecturer – AAMUSTED | Chief Consultant Xtart Biz Ltd Ghana
Dr. Ewere Ofiri Founder, Divine Mercy Orphanage Dental Outreach Nigeria
Dr. Mayor (Cllr) Gbola Adeleke Fellow, Global Peace Mission, Peace Envoy (UN Accredited) United Kingdom
Dr. Tulsi Dharel Executive Vice-president of Canadian-Multicultural Council (CMC) Canada
Dr.Tristaca McCray Ambassador of San Diego, CA, and the World Kindness Movement Secretary Genera USA
Elijah Amoo Addo Executive Director, Food for All Africa Ghana
Dr. Michael Houston The Chief Executive Officer of Insidelife Loe, Philanthropist Ghana
Fatima Mohammed Habib Founder/Executive Director of Advocacy For Human Value Organization | Award winning Youngest Humanitarian in Nigeria Nigeria
Fr. Andrew Campbell Founder of Lepers Aid Committee and parish priest of Christ the King Ghana
Franklin Sowa The Director of Sales and Marketing, Graphic Communications Group Limited (GCGL) Ghana
George Babafemi Executive Director of eTranzact Ghana Ltd Ghana
Hakki Akdeniz Founder of Champion Pizza, Humanitarian New York
Hon. Andy Okrah Founder and Executive Director of Young Professionals and Youth Coalition (YPYC). Ghana
Hon. Dr. Monique Lynch, DSc Diplomat for the African Union of Youth Assembly, Mental Health Professional Jamaica
Humphrey Nabimanya Chief Executive Officer & Founder, Reach A Hand Uganda (RAHU) Uganda
Ian Speers CEO and Co-Founder of Pacto Medical USA
Izehi Anuge Socialprenuer | Author | World Values Day Schools Ambassador Nigeria
James Annor Tetteh i Philanthropist and Social Advocate Ghana
John Appiah President African Chamber for Youth Development, Managing Director Koforidua Clinic, Board Chair (Days for Girls Ghana) Ghana
Kamasa Dorothy Entomologist, a conservationist, and an agriculturist Ghana
Mabingue Ngom Senior Advisor to the Executive Director of UNFPA and Director of UNFPA Representation Office, UNFPA Addis Ababa Representation Office, Addis Ababa, Ethiopia New York
Mani Shree Ratna Bajracharya Social worker, Blood Donar Advocate Nepal
Michael Leslie Bartlett-Vanderpuye President and Group Chairman of M&C Group. Ghana
Miss Osei Vera Boateng Founder and CEO of V&B Charity Foundation Ghana
Mr. Diallo Sumbry Founder of the Washington D.C. based The Adinkra Group Washington D.C
Mrs Henrietta Sefogah Managing Director, SHAPE Healthcare Ghana
Ms. Juliana Ama Kporfia Founder and Executive Director of Girls Excellence Movement (GEM) Ghana
Naa Adorkor Codjoe Financial & Risk Management Specialist · Independent Consultant Ghana
Naa Kuorkor Mayne-Eghan CEO,Jay Foundation Ghana
Obed Ampadu-Asiamah Real Estate, Facility & Projects Management/Administration Professional Ghana
Ohemaa Adjei Andoh The Founder of Girls in Science and Technology (GIST), Ghana
Okyeame Kwame Climate Change Advocate Ghana
Philip Danquah CEO, St Philip Enterprise, youth development advocate Ghana
Prince David Obadan President Rotary Club Surulere South RID Nigeria
Rosetta Ntriwah Boakye child health advocate and Health influencer Ghana
Salmi Watyako Tuyambeka Mvula Founder and Board Chairlady of Watyako Foundation Namibia
Somnath Ghimire President of Girija Prasad Koirala Foundation America New York
Stephanie Busar Award winning journalist and editor at CNN Worldwide. Nigeria