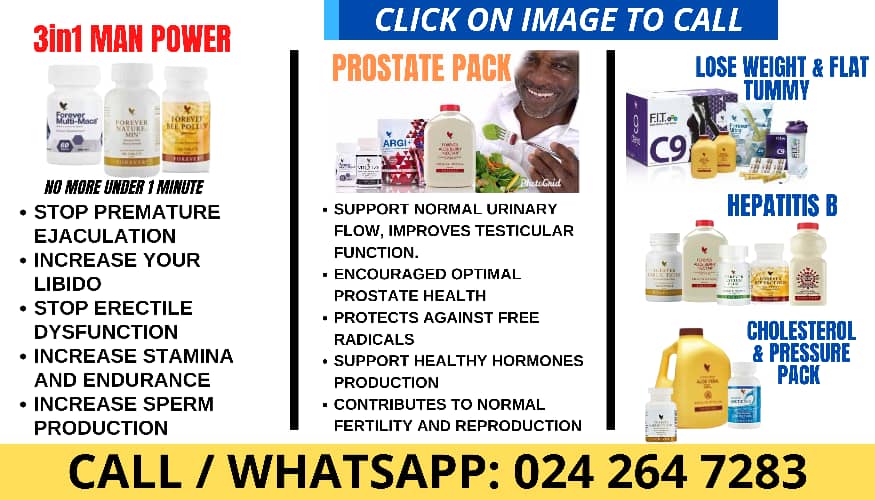 A delegation made up of stalwarts of the National Democratic Congress (NDC) are in South Africa to finalize the arrangement to fly back home the body of former Youth and Sports Minister, Enoch Teye Mensah, popularly known as E. T. Mensah.
ET Mensah, a member of Ghana's Council of State died on Sunday, October 1, 2023 in South Africa where he was undergoing treatment. He was 77.
The delegation sent by the party and government was led by Mr. Joseph Nii Laryea Afotey-Agbo, former Greater Accra Regional Minister and former Member of Parliament for Kpone-Katamanso Constituency. He is currently the Caretaker Chief of Kpone-Katamanso.
The rest are: Mr. Ade Coker, the former Greater Accra Regional Chairman of NDC; Mr. Ebenezer Mensah, junior brother of ET Mensah and Madam Diana Nortey, the Queen Mother of Prampram.
The team was met on arrival by the NDC South African Chapter led by Mr. Benjamin Kofi Quashie and other chapter executives and members who have been liaising with the family and the party since the demise of the party stalwart. There were lots of NDC sympathizers who thronged the airport to receive the high level delegation from Ghana.
Ghana's High Commissioner to South Africa, H. E. Charles Owiredu sent a representative, Mr Philip Acquah, minister in charge of Consular Affairs to welcome the delegation at the airport and to express their condolences to the grieving families.
The body would be brought to Ghana on Tuesday, October 10.
Ghana's President, Nana Akufo-Addo, has notified the family that he wants to be at the Kotoka International Airport, together with the members of the Council of State, to receive the body of one of Ghana's illustrious sons.
President Akufo-Addo described ET Mensah, a former Member of Parliament for Ningo Prampram, as a "good friend", adding that he "was a warm, generous, gregarious man with a keen intellect and a wonderful sense of humour."
The NDC on Thursday directed that all party flags fly at half-mast in honour of Mr Enoch Teye Men­sah and another party stalwart, Dr. Sidney Laryea.
Profile of the late ET Mensah
Enoch Teye Mensah (17 May 1946 – 1 October 2023), commonly known as E. T. Mensah, was a Ghanaian politician. He was a Minister for Education and a Member of Parliament in Ghana from January 1997 till January 2017.
Early life and education
Mensah was born on 17 May 1946 and comes from Prampram in the Greater Accra Region Ghana. He schooled at the SNAPS College of Accountancy, which he completed in 1968. He also had his RSA III in 1970, and he became a fellow of the Institute of Financial Accountants in 1986. He was an Accounts Officer and worked at the University of Ghana, Legon as Accounting Officer.
Political Career/Mayor of Accra
During the time of the PNDC military regime in Ghana, he was the long time Chief Executive of the Accra Metropolitan Assembly (AMA), akin to being the Mayor of the City of Accra. He joined the National Democratic Congress when it was formed in 1992.
As Member of Parliament, Mensah was a Ghanaian politician and stood for the Ghanaian parliamentary election in 1996 and was elected member of Parliament for the Ningo-Prampram constituency, holding the seat for almost a decade. He first went into parliament after he was elected as a Member of Parliament of the second parliament of the Fourth Republic of Ghana during the 1996 Ghanaian General Election. He polled a total valid vote cast of 15,677, representing 56.10%, defeating his opponents; Desmond Nene Quaynor who polled 1,569, which represented 5.60% of the total votes cast and Gwendolyn Sara Addo, an Independent candidate who also polled 1,537 representing 5.50% under the membership of the National Democratic Congress.
After the NDC lost the 2000 elections, he continued as a member of parliament, winning in subsequent elections in 2004, 2008 and 2012, maintaining his seat until 2016. He once served as the Minority Chief Whip in parliament prior to the Ghanaian parliamentary election in 2008. In January 2009, when the NDC won majority in parliament, he became the Majority Chief Whip in parliament.
On 21 November 2015, Mensah lost the NDC parliamentary primaries to Sam Nartey George, bringing an end to his 20 years stay in parliament and lost his chance to stand for MP in the 2016 elections.
As Minister of State
At the beginning of the Fourth Republic, he was appointed Minister for Youth and Sports by President Jerry Rawlings. Mensah held that position through both terms of the Rawlings government. In January 2010, after a cabinet reshuffle, President John Atta Mills appointed him Minister for Employment and Social Welfare.
Mensah was a member of the Pan-African Parliament until January 2009, when he resigned after being appointed a minister of state. Again, in 2010, Mensah was appointed Minister for Employment and Social Welfare. In January 2011, he was appointed Minister for Education following the resignation of Betty Mould-Iddrisu.
On 12 February 2021, Mensah was unanimously elected as the representative of Council of State for the Greater Accra Region.
Personal life and death
Mensah was married with seven children. He died in South Africa on 1 October 2023, at the age of 77.
Honours
Mensah was awarded the Companion of the Order of the Volta by President Kufuor's government.
Source: Peacefmonline.com
Disclaimer

:

Opinions expressed here are those of the writers and do not reflect those of Peacefmonline.com. Peacefmonline.com accepts no responsibility legal or otherwise for their accuracy of content. Please report any inappropriate content to us, and we will evaluate it as a matter of priority.
Featured Video