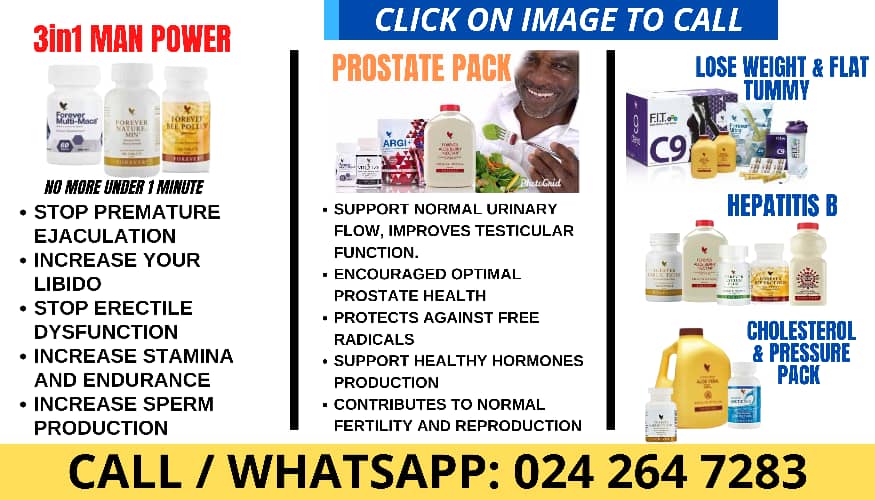 Empowerment Care Foundation, the Social Responsibility Wing of Empowerment Worship Centre (EWC) under the leadership of its Global lead Pastor Gideon Danso has extended invaluable free medical and educational supplies to over 12,000 members of various communities in Accra at LIFE CHECK 2023.
LIFE CHECK aligns seamlessly with the Empowerment Worship Center's mission to create positive change by touching lives and improving the quality of life for the underprivileged. The Empowerment Care Foundation has successfully implemented various programmes since its inception in 2014 focusing on healthcare, education and other transformative initiatives. By providing medical care and educational support, the foundation aims to address critical social issues and uplift the disadvantaged.
LIFE CHECK 2023, drew both children and adults from urban and peri-urban communities including Spintex, Dzorwulu, Abelenkpe, Achimota, Nima, Mamobi, Pig Farm, and Sabon Zango among others.
In his brief remark at the event, Prophet Gideon Danso, Global Lead Pastor said, "We believe salvation is threefold; We are saved, being saved and shall be saved, while we here we believe people must be transformed, impacted and blessed".
"We are leading the way and focusing on the church's primary assignment which is touching lives, making a difference, feeding the poor and giving back to the underprivileged. We want to be a channel of blessing, a bridge of hope, and a connection to touch the lives of people. In understanding the challenges faced by individuals and families in our communities, Empowerment Worship Centre embarked on an ambitious undertaking to address some critical gaps in access to healthcare and education. Through the collaborative efforts of our dedicated congregation, volunteers, and community partners, we have made significant strides in improving the lives of thousands.
Through strategic partnerships with medical professionals, LIFE CHECK provides free health check-ups and treatments to those who cannot afford proper healthcare. At LIFE CHECK 2023, 128 Hep B vaccinations were administered, 2118 Medical/ Dental/ Eye cases were resolved including 6 surgical cases, and 68 units of blood were donated, over 1556 people were registered onto the National Health Insurance Scheme (NHIS) and over 80,000 worth of medications were dispensed.
LIFE CHECK's annual medical support initiative has enhanced the overall well-being of our community's underserved population. It provides a free and accessible medical platform, equipped with highly skilled healthcare professionals who provide essential primary care and preventive services.
This holistic approach to healthcare has empowered community members to take control of their health and receive necessary treatment and medication. Through these healthcare screenings, our medical practitioners have successfully detected and addressed underlying health concerns, thus preventing potential future complications, said Prophet Gideon Danso, Global Lead Pastor, Empowerment Worship Centre (EWC).
With Empowerment Worship Centre's commitment to educational excellence, Empowerment Care Foundation through LIFE CHECK has also implemented various programmes to bolster learning opportunities for learners of all ages.
The dedicated team of experienced educators and volunteers work tirelessly together to put together quality educational and learning materials including stationary, footwear, and school bags among others to aid their learning in school. At LIFE CHECK 2023, Over 2000 footwear, 2,500 bags, 4,000 food packs, and 14000 exercise books among other stationery, were distributed.
Over 6,000 Bibles were also distributed to members of the community with over 600 volunteers involved in LIFE CHECK 2023.
By providing medical and educational support to over 10,000 members of the Community, Empowerment Worship Centre firmly believes that these initiatives have the potential to create a ripple effect, manifesting positive change in our community for generations to come.
About Empowerment Care Foundation:
Empowerment Care Foundation is a non-profit organization rooted in love, care and the community. Empowerment Care prioritizes, the physical, emotional, financial and spiritual needs of the underprivileged by hosting a number of programmes and initiatives throughout the year committed to ensuring the underserved communities have access to resources, support and welfare that will enable them to thrive, and proudly contribute to society.