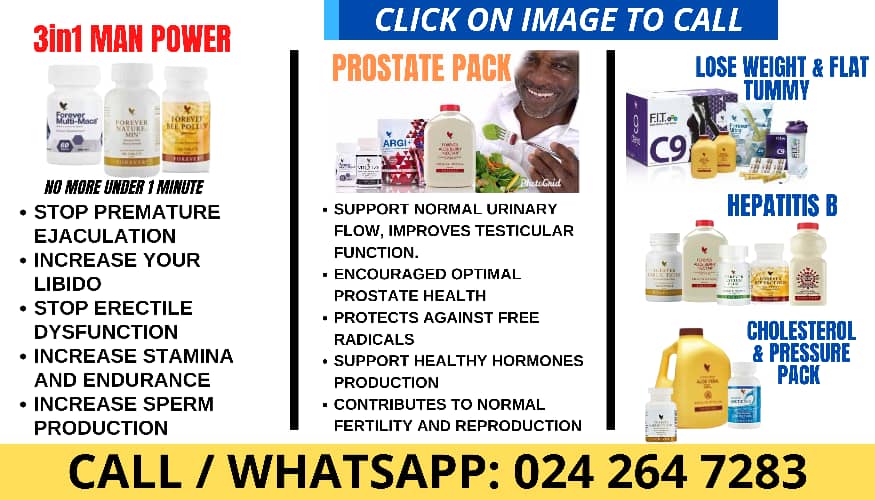 The National Lottery Authority (NLA) has partnered with Ghana Post, to setup offices within some strategic locations of Ghana Post across the country.
The move is expected to help the authority expand its horizon by offering various brand of lotteries and other services to the public.
According to statement by the Management of the National Lottery Authority (NLA) wishes to inform its patrons, stakeholders and the general public of its partnership with Ghana Post to bring its Games closer to its valuedcustomers.
"From Monday, 11th September 2023, NLA's Games will be available in over 50 selected Post Offices nationwide."
the statement further stated that; "Patrons of NLA's 5/90 Games can play the VAG Lotto Game, Noon Rush and NLA's Daily Games from the selected Post Offices."
"This Partnership by the NLA and Ghana Post is to make NLA's 5/90 Games accessible to its traditional players from Ghana'srevamped Post Offices while raising revenue for national development."
"On Monday, 11th September 2023, NLA will sign a Partnership Agreement with Ghana Post and hold its maiden Afternoon Draw, NoonRush at the Head Office of Ghana Post."
For further enquiries, contact customer service helplines on 0266-087-966 or 0266087946.
Below is the list of Post Offices from which NLA's Games can be played.
LIST OF POST OFFICES FOR NLA/GHANA POST PARTNERSHIP
S/N
POST OFFICE
REGION
GPS ADDRESS
 
1
GPO
GREATER ACCRA
GA-183-8164
 
2
ACCRA-NORTH
GREATER ACCRA
GA-100-8639
 
3
AMASAMAN
GREATER ACCRA
GW-0007-4292
 
4
TEMA NEWTOWN
GREATER ACCRA
 
 
5
KANESHIE
GREATER ACCRA
GA-262-5109
 
6
MADINA
GREATER ACCRA
GM-003-9880
 
7
ARTS CENTRE
GREATER ACCRA
GA-184-0650
 
8
MAMPROBI
GREATER ACCRA
GA-320-2070
 
9
DANSOMAN ESTATES
GREATER ACCRA
GA-540-0260
 
10
BURMA CAMP 
GREATER ACCRA
GL-088-0474
 
11
TAIFA NORTH
GREATER ACCRA
GE-267-5071
 
12
ADENTA
GREATER ACCRA
GD-009-0556
 
13
KWABENYA
GREATER ACCRA
GE-290-9363
 
14
MILE SEVEN
GREATER ACCRA
GW-1054-6847
 
15
TEMA COM. ONE
GREATER ACCRA
GT-024-1841
 
16
MALAM
GREATER ACCRA
GS-0275-5095
 
17
NUNGUA MARKET
GREATER ACCRA
 
 
18
LA
GREATER ACCRA
GL-009-9898
 
19
ACHIMOTA MARKET
GREATER ACCRA
GA-250-3488
 
20
ODUPONG KPEHE
GREATER ACCRA
CX-003-9364
 
21
DAWHENYA
GREATER ACCRA
 
 
22
ABEKA
GREATER ACCRA
GA-352-7240
 
23
KUMASI-ADUM
ASHANTI
AK-037-8549
 
24
OBUASI
ASHANTI
AO-028-3000
 
25
KNUST
ASHANTI
AK-315-1554
 
26
EJISU
ASHANTI
AE-0005-4913
 
27
SUAME
ASHANTI
AK-054-3225
 
28
OFFINSO
ASHANTI
A7-000-1953
 
29
AGOGO
ASHANTI
AN-000-6699
 
30
SUNYANI
BRONG AHAFO
BS-0006-2814
 
31
TECHIMAN
BRONG AHAFO
BT-0000-5629
 
32
BEREKUM
BRONG AHAFO
BB-0000-4952
 
33
WENCHI
BRONG AHAFO
BW-0005-7419
 
34
CAPE COAST
CENTRAL
CC-0007-4075
 
35
KASOA NYANYANO
CENTRAL
CG-0591-6050
 
36
ADISADEL
CENTRAL
CC-035-9395
 
37
DUNKWA
CENTRAL
C4-0003-0680
 
38
SWEDRU
CENTRAL
C0-0007-4075
 
39
KOFORIDUA
EASTERN
EN-010-3381
 
21
ODA
EASTERN
EB-0007-3262
 
22
AKUAPEM MAMPONG
EASTERN
E2-0697-7242
 
23
NKAWKAW
EASTERN
EJ-0027-8092
 
24
KIBI
EASTERN
EE-0020-8587
 
25
EFFIDUASE
EASTERN
EN-057-3927
 
45
TAMALE MAIN
NORTHERN
NT-0001-8880
 
26
BOLGA
UPPER EAST
UB-0003-8777
 
47
WA
UPPER WEST
XW-007-4176
 
48
AFLAO
VOLTA
VZ-0326-1490
 
49
HOHOE
VOLTA
VC-0000-9499
 
50
HO
VOLTA
VH-0002-6952
 
51
MARKET CIRCLE
WESTERN
WS-245-1980
 
52
TAKORADI
WESTERN
WS-406-2122
 
53
TARKWA
WESTERN
WT-0004-0923
 
54
AXIM ROAD
WESTERN
WS-406-2324
 
 
Source: Peacefmonline.com
Disclaimer

:

Opinions expressed here are those of the writers and do not reflect those of Peacefmonline.com. Peacefmonline.com accepts no responsibility legal or otherwise for their accuracy of content. Please report any inappropriate content to us, and we will evaluate it as a matter of priority.
Featured Video