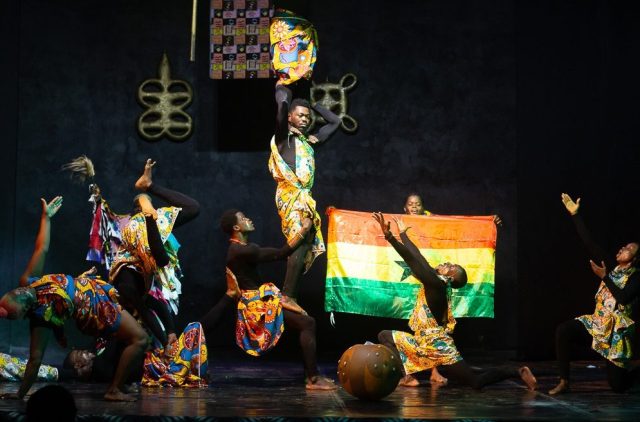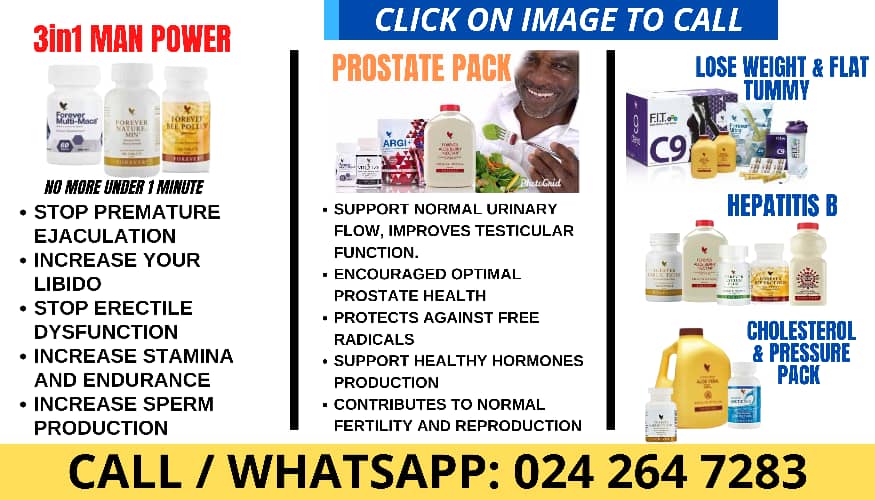 The Noyam African Dance Institute, in partnership with the Culture for Sustainable and Inclusive Peace (CUSP) Network Plus, and the Center for Migration Studies, Legon, has conducted artistic research activities in Ghana to promote conflict transformation and sustainable peacebuilding, as part  of CUSP Network Plus Strand 3.
Noyam organized three arts initiatives aligned with the project's goals of utilizing creative practices for positive social change.
On Saturday, September 9, 2023, Noyam put together an amazing stage production dubbed 'Dede' at their theatre in Dodowa. The production told a story of how a young lady, Dede lost her dad though conflict, traveled out of her community in search of answers for stopping the conflict in her homeland.
Noyam put together the contemporary dance theatre piece 'Dede' in collaboration with partners at the University of Glasgow and University of Ghana's Centre for Migration Studies. Dede also highlights the stories of migration and displacement through music, dance and drama.
The 'Dede' production saw a massive turnout of dance and art enthusiasts from all walks of life coming together to watch this great show.
As part of the CUSP activities, Noyam held a youth dance competition at Noyam Theatre featuring groups creating dances around the theme 'Move for Peace'. The event gave young people a platform to express their visions for nonviolence, unity and social harmony through dance. Groups incorporated varied dance styles from hip hop to traditional African along with spoken word, music and theatre. Themes addressed in the pieces included ending tribalism and police brutality, the power of women, and solidarity. The competition fostered positive connections between youth across different communities in Accra and provided them agency in advocating for social change through artistic expression. A panel of local dance artists and peace practitioners evaluated the groups, with prizes going to the top three crews.
Noyam dancers also staged a powerful performance in Ahenkra village in the Eastern Region promoting messages of unity, resilience, and hope through a blend of traditional and contemporary African dance. The event brought together Noyam's professional dance troupe with community members in Ahenkra to showcase regionally specific dances from Ghana alongside modern styles. The fluid mix of genres reflected the continuous evolution of Ghanaian cultural heritage.
Speaking after the project, Nii-Tete Yartey, a renowned Ghanaian choreographer and artistic director at the Noyam African Dance Institute, stated that a lot of research went into this production to ensure that their audience around the world would understand the essence of the production and go home with the core message of unity, resilience, and hope through a blend of traditional and contemporary African dance.
"Over years, Noyam has taken it upon itself tp preach on several aspects of having a better society through traditional and contemporary African dance. We are thrilled to contribute Noyam's artistic voice to the wider conversation within CUSP Network Plus. These activities enabled our artistic team to practicalize the role of arts in peacebuilding and share our cultural knowledge," Nii-Tete Yartey said.
Nii Ogbamey Tetteh, Communications Manager at Noyam African Dance Institute disclosed that it is easy to spread messages about illegal migration, peace and unity through traditional and contemporary African dance productions.
"What Noyam has been doing over the years is to preach on areas that constitutes to a better universe. The 'Dede' production focus on unity, resilience, migration and hope. These key things have become very important in the world in recent times. Together with our partners, we at Noyam will continue to deliver high-level productions and play our part to ensure that the world becomes a better place for all of us," Nii Ogbamey Tetteh said.
Kofi Boadi, a patron from the 'Dede' production commended Noyam African Dance Institute and all its partners for putting together the piece.
"This performance showed our community coming together through dance and music. Despite our difficulties, this connected us and lifted our spirits," Mr Boadi noted.
About Noyam African Dance Institute
In addition to providing Ghanaian artists a platform to develop their craft, Noyam is steadfast in its drive to collaborate with academic and artistic institutions locally and abroad that are invested in positive social change. The Institute aims to bridge gaps between scholars and creative practitioners to advance the role of arts in building peace. Noyam's partnership in CUSP Network Plus exemplifies its commitment to working across disciplines and borders to produce knowledge and artistic works that support sustainable and ethical approaches to conflict transformation.
For more information on the CUSP Network Plus and Noyam's peacebuilding initiatives, please visit www.noyamafricandanceinstitute.org.