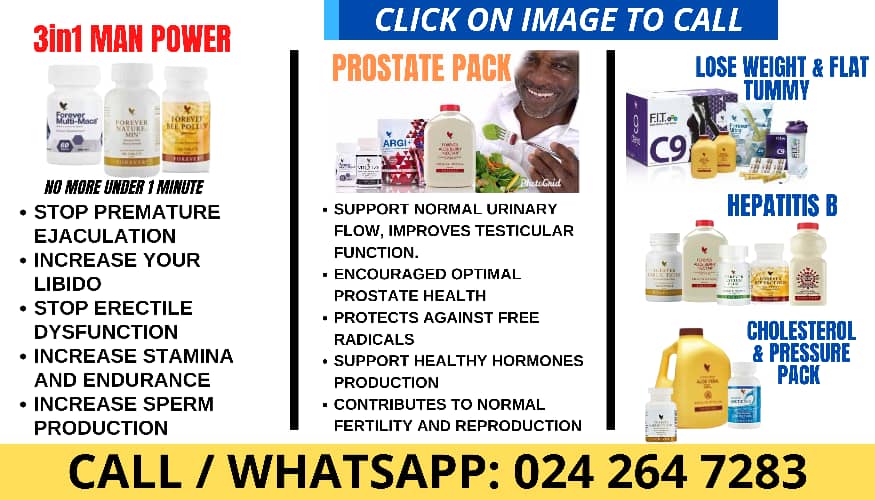 Chiefs in the Oti Region have praised the Akufo-Addo-led Administration's commitment to improving healthcare infrastructure in their region through the Agenda 111 projects.
At a government impact forum on the hospital projects held in Kpassa in the Oti region on Monday 11th September 2023, the local chiefs lauded the President for his vision and dedication to enhancing healthcare services.
Speaking on behalf of the Paramount Chief, Ubor Konja Tassun VI, the local chiefs stated, "we are immensely grateful to President Akufo-Addo for the Agenda 111 projects, particularly the one here in Kpassa. These projects will bring a significant transformation to our region, and we commend the President for his laudable efforts."
President Akufo-Addo's administration initiated the Agenda 111 project, also known as the Ghana Health Infrastructure Project, to address gaps in healthcare infrastructure across the country. It includes the construction of 101 district hospitals in areas lacking such facilities, two psychiatric hospitals, seven regional hospitals, and the rehabilitation of the Accra Psychiatric Hospital.
The region is a recipient of 4 Agenda 111 project hospitals; 1 at Kpassa, 1 in Kejebi, 1 in Chenderi, and the last 1 in Jasikan.
The Kpassa project 1 of 4 in the region is progressing steadily, with most physical structures already in place. Local leaders expressed their optimism about the positive impact the completed hospital would have on the health and well-being of the community.
"This hospital will not only provide better healthcare but also create jobs for our people. We believe it will improve the quality of life for our residents," said one of the traditional leaders during the visit.
The traditional leaders also pledged their support for the project and called upon the local community to collaborate with the government and stakeholders to ensure the seamless integration and optimal functionality of the health facility upon completion.
Present during the visit were the Information Minister, Kojo Oppong Nkrumah, Regional Minister, Joshua Gmayenaam
Makubu, Presidential Advisor on Health, Dr. Nsia Asare, Project Consultant, Paul Osei, Traditional and Religious Heads, Officials of the Monitoring and Evaluation Secretariat at the Presidency as well as other well-known dignitaries.
On his part, Dr. Asare highlighted the socioeconomic and health impacts of the projects for the locals in the Region. With regard to its socioeconomic impacts, Mr. Asare said it will lead to the creation of numerous jobs for indigenes along the health value chain.
On healthcare delivery, Mr. Asare said the projects will help the country achieve Universal Health Coverage which is the third goal of the Sustainable Development Goals (SDGs).
Source: Peacefmonline.com
Disclaimer

:

Opinions expressed here are those of the writers and do not reflect those of Peacefmonline.com. Peacefmonline.com accepts no responsibility legal or otherwise for their accuracy of content. Please report any inappropriate content to us, and we will evaluate it as a matter of priority.
Featured Video