President Nana Akufo-Addo has announced 2020 Tokyo Olympic Games bronze medalist Samuel Takyi will receive a car and a $10,000 reward.
The boxer will also get $20,000 as a career development fund.
Akufo-Addo made the announcement on Friday when Team Ghana paid a visit to him at the seat of government.
The 20-year-old won Ghana's first Olympic medal in 29 years in Japan.
Meanwhile, all 14 athletes who represented Ghana at the multi-sports event will receive $5,000 each.
Akufo-Addo first thanked the team for their efforts at the games and said the display should serve as foundation to do greater things in future competitions.
"For the first time ever, a Ghanaian athlete, Samuel Takyi, was selected to represent Africa at the closing ceremony of the Olympic Games.
"For the first time in the history of the 4th Republic, Ghana won a medal at the Olympics.
"Out of the 52 African countries that participated at the Olympics, Ghana placed 10th on the continent.
"This should spur us on to even greater heights in future competitions.
"On behalf of the people of Ghana, a say a big hearty ayekoo to all of you.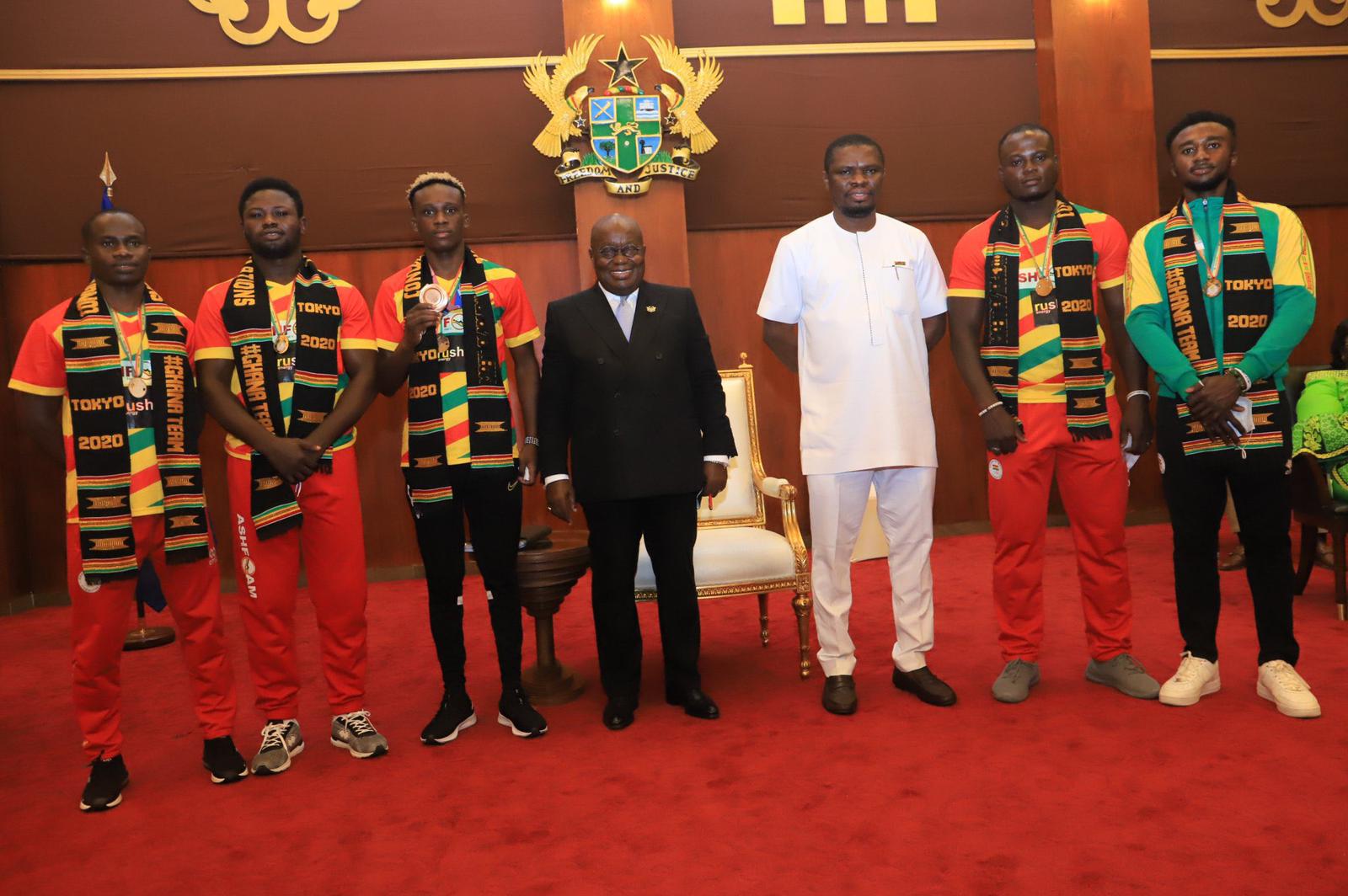 "You made all of us in Ghana very proud. As a show of modesty of our gratitude, and on the basis of your individual performances, I'm happy to announce that each member of the team will receive a reward of $5,000.
"Medalist Samuel Takyi will receive a car, $10,000, and additional $20,000 put in a career development fund for him and future tournaments.
"In total, bonuses of the team will amount to some $150,000."