Award-winning rapper Sarkodie has recounted the appalling circumstance which led to the death of his grandmother.
Speaking on Daybreak Hitz on Hitz FM, the Sarkcess Music CEO said he watched his grandmother die in his arms because there was no ready stretcher at the hospital to convey her for treatment.
READ ALSO: Shatta Wale Mocks Sarkodie Over His Chicago Show Cancellation
He explained that he rushed her to the hospital only to be told by one of the nurses "to go and find a stretcher himself".
Such preventable occurrences, the rapper said, were the motivation for his "Black Excellence" song and his recent Twitter rants about Africa needing dictatorship.
Read Also: Tinny reveals how he prophesied on Shatta Wale's career before their 2004 collabo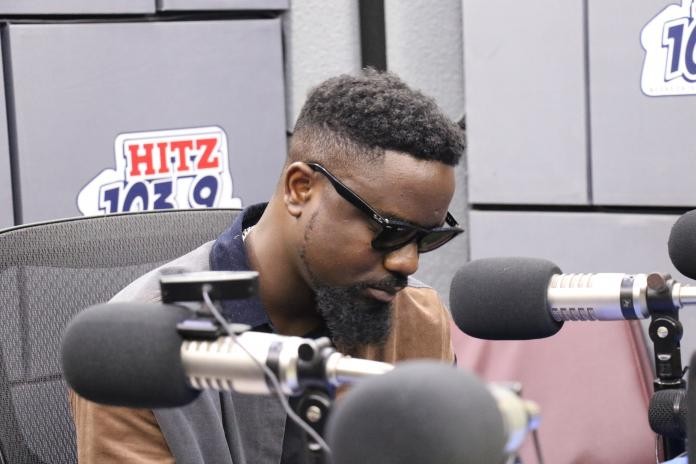 Sarkodie says he lost his grandma because there was no stretcher at the hospital
"My grand mom died in my arms because he nurses told me to go and find a stretcher myself. They told me to get down from my car so I could go and look for one myself [in the hospital]," Sarkodie told Andy Dosty.
The rapper was recently in the news following his Twitter rants over how Ghana and Africa should be run.
In a series of tweets, the Sarkcess Music boss aired his displeasure with certain developments on the continent.
READ ALSO: VIDEO: I can't be on social media trying to act like I am not stingy – Sarkodie
He touched on neo-colonialism and oppression, while suggesting that Africa may need dictatorship to create its own identity.
"What we need at this point might seem like dictatorship and will feel uncomfortable since we have enjoyed temporal [sic] freedom for a minute but we need drastic measures to survive,"Sarkodie wrote.
Read Also: Sarkodie drops another advice punches to Shatta Wale (Check it Out)
In another tweet, he said: "We can't be taking orders from the oppressor… it will never be in our favour."
The rapper spat more fire in his other tweets, clearly venting his displeasure at how things are done in Ghana and in Africa.
Read Also: Actress Omotola discloses why Sarkodie is her all time best Ghanaian artiste
He added that it's time for Ghanaian and African leaders to wake up and ensure that the continent is developed to the level it deserves.