Ghanaian talented heavy weight rapper widely known as Tee Rhyme, with lot of great songs to his music gallery, has finally made known the Church he attends, in which they do not look down upon his stylish hairstyle brand.
Speaking in an exclusive one on one interview with Ebo Safo live on Holy Daz Online Radio, the rapper who just released brand new song with video titled 'Fire', featuring VGMA current Dance Hall Artiste of the year known as Ras Kuku, made it known that, growing up in the Music Industry, there has been lot of obstacles that has come his way, but still focused and working hard to the top.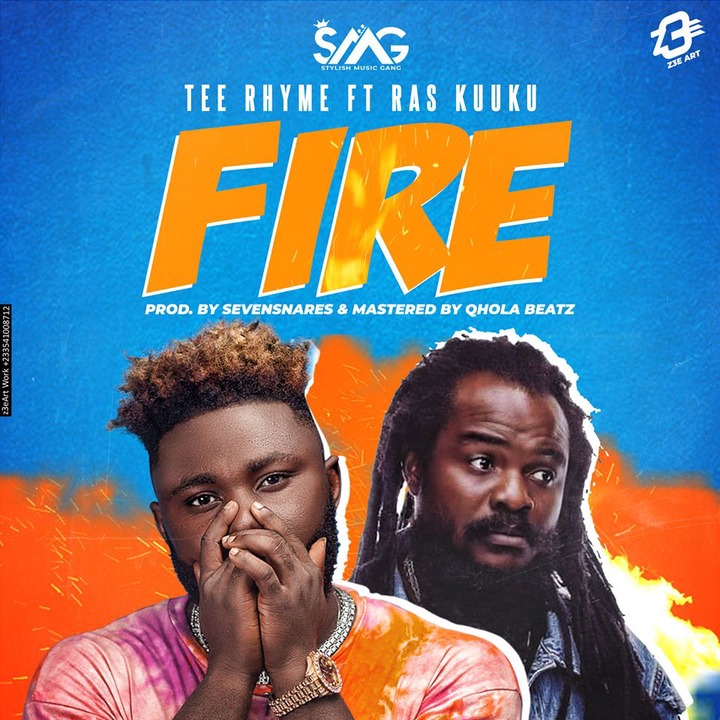 Watch Tee Rhyme new song video featuring Ras Kuku Below:
When asked by the host whether the church he attends frown upon his afro hairstyle, he revealed that, although it's been a while since he attended church, he knows his church do not frown upon it.
He continued, "I'm still proud member of the Krister Asafo Church, founded by the great living legend Apostle Emeritus Prof. Ing. Kwadwo Safo, which is led currently by his hardworking son Kwadwo Safo Jnr".
"Am at the Tafo Branch in the Eastern Region, but my manager Fikozee want me to switch to the Taifa branch".
Click on link below to watch full video of the full interview: