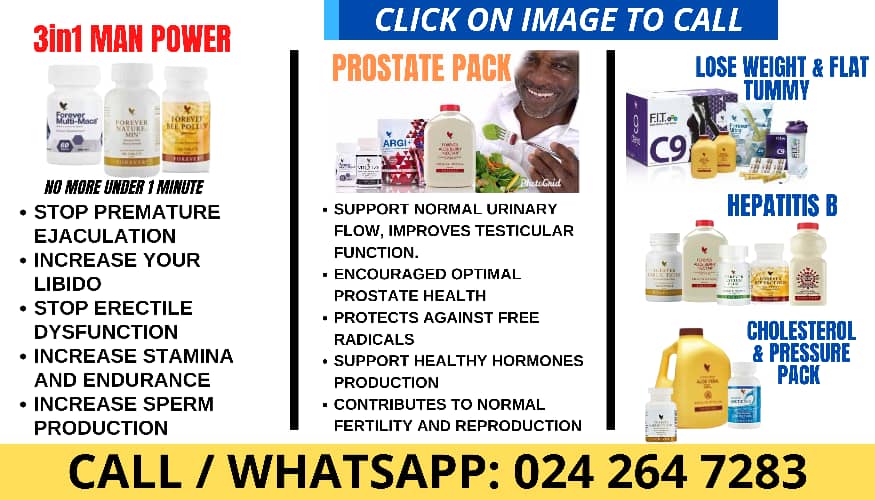 On his twice- a week programme on Monday and Thursday mornings on Joy FM, Ghana's foremost playwright James Ebo Whyte, aka Uncle Ebo regales Ghanaians with a variety of interesting topics from Archaeology to Zoology! On Monday 21st May 2023, he spoke on the topic titled "The whites are different!"
Story
Students of a university were having a hard time with a professor. It was alleged that, the professor was unapproachable to students. He would even not respond when students greeted him! Worse still, he did not respect students. Knowing that Uncle Ebo was a friend to, and on good terms with the Prof, Uncle Ebo was approached to convey their unhappiness to the professor.
Conscious of how easily such mediation roles could backfire if they were wrongly approached, Uncle Ebo decided against a frontal attack in his presentation to prof! After the exchange of pleasantries, Uncle Ebo initiated the conversation on general matters on goings-on in Ghana and internationally. The predicament of individual bondholders would have been discussed.
Incidentally, when I went to discuss my bonds with my bank manager last week, the maturity date for my principal due in 2023 has been pushed back to 2028! As if he was responsible for this, I asked the bank manager, what was the guarantee of any pensioner aged seventy now would be alive in 2028? In any case, what would be the value of the principal five years from now?
Question
Having created a very relaxed atmosphere, Uncle Ebo moved a notch higher. He asked about the professor's graduate programmes overseas. Not suspecting anything, the professor excitedly told him how fun Graduate School overseas was, both at the Masters and Doctoral levels. He happily spoke of how he was invited home every weekend by his professor for dinner during which he learnt a lot!
Having succeeded in making the professor speak happily about how well he was treated overseas by his professors, Uncle Ebo then calmly asked if he was extending the same camaraderie to his students as he enjoyed overseas. The now agitated professor's answer was, "o no! The whites are different!" Immediately, Prof changed the topic.
Contrast
Prof's attitude and behaviour stand in sharp contrast to my experience during my undergraduate days at Legon. Professors Wiredu, Sey, Gyekye and Senanu treated us with respect in spite of the huge age gap between them and us. They were approachable and down to earth. At Graduate School outside, Professors Harvey Lithwick, Kathy Graham, Ozay Mehmet, Eugene Swimmer and others were equally open and fantastic! I could walk into their offices anytime for a chat.
So, what was the motive for the rather negative attitude of the professor Uncle Ebo engaged?
Foreign Exposure
Analysing it, Uncle Ebo stated that, like the professor, many educated Ghanaians at the helm of affairs in this country studied overseas and had the best of everything at state expense with very generous scholarships. Unfortunately, for some strange reason, such leaders who have had all the exposure are the ones who frustrate subordinates/students, and in the process fail to make inroads into national development.
Summary
 The question is, for a country which prides itself with "traditional Ghanaian hospitality", why do we inflict such inhospitability and pain on ourselves? Is the hospitality directed at only foreigners and not ourselves? Many years ago I heard the Twi saying,
"s3 me m3y3 yiye, na wonso wo b3y3 yiye de3, emmo y3n nyinaa!"
Roughly, this translates, "for me to succeed, and you succeed too, let us both fail!" In effect, everything good must come to an individual, so he can patronizingly dole it out to less fortunate people. Unfortunately, this appears to be the mentality of many people with power.
Strong institutions, not strongmen
Assuming the professor's statement that "the whites are different" is correct, what makes them different? After all, we have sat in the same classroom with them in their country, competed them in their language and beaten them. So why can we not translate what we learn overseas, home? Is it our attitude?
Addressing Parliament when President Obama visited Ghana in 2009, he told us that Africa needs strong institutions, not strongmen! Unfortunately, in African countries, "strongmen" have hijacked the system, some through Constitutions which give them excessive power! Many of them use the power to scuttle the building of strong institutions which they know will hold them in check.
The common question "do you know who I am?" often stops subordinates from thinking, and simply complying. Mutual respect between leadership and followers which is absolutely necessary for development is lacking. Ghanaians were told that, after over sixty years of independence, we must have run short of excuses for failing!
If God created us all in his image, why should the professor tell Uncle Ebo, "the whites are different?" Years ago in the early 1970s as a cadet overseas, a General told me "Your little country produces more brains per capita than many in the developed world." So why that unfortunate statement "the whites are different" as galamsey swallows us?
Leadership, lead!  Fellow Ghanaians, WAKE UP!
 
Brig Gen Dan Frimpong (Rtd)
Former CEO, African Peace Support Trainers Association
Nairobi, Kenya
           
Council Chairman
Family Health University College
 Accra
Source: Brig Gen Dan Frimpong (Rtd), Former CEO, African Peace Support Trainers Association, Nairobi, Kenya
Disclaimer

:

Opinions expressed here are those of the writers and do not reflect those of Peacefmonline.com. Peacefmonline.com accepts no responsibility legal or otherwise for their accuracy of content. Please report any inappropriate content to us, and we will evaluate it as a matter of priority.
Featured Video