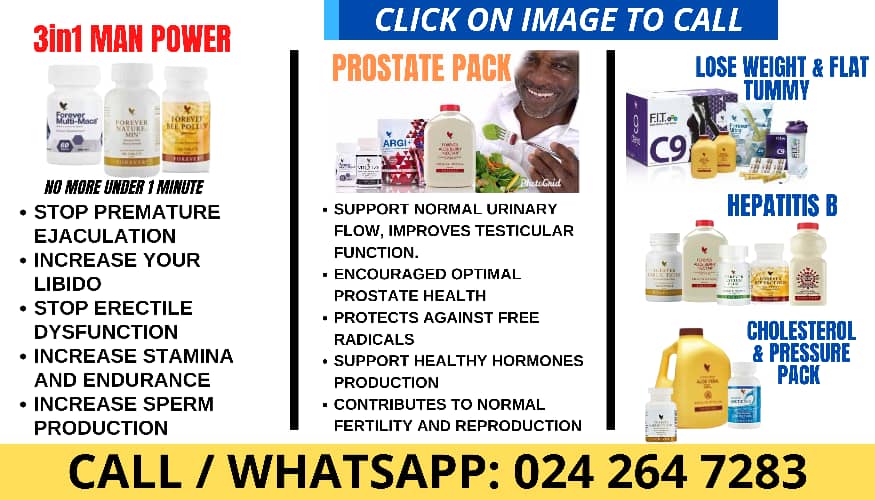 Villa Monticello is Ghana's first boutique hotel and has received numerous accolades for its outstanding service and amenities. One of the notable aspects of this hotel is its ownership, which is predominantly female. In addition to the ownership, women also hold key leadership positions within the organisation. This inclusion of women in leadership roles is a testament to the hotel's commitment to diversity and gender equality.
By empowering women and promoting their talents, Villa Monticello is setting an example for other businesses in Ghana and beyond. It demonstrates that when women are given opportunities to succeed, they can make significant contributions to the success and growth of an organisation.
Its newly appointed General Manager, Matilda Mikekpor (MM), shares her journey in the hospitality industry with the B&FT's Chike E.A. Njoku. After studying communication and then taking a course in hospitality management, Mikekpor joined Villa Monticello as a Front Desk Executive and worked her way up to the General Manager position.
She plans to maintain the hotel's reputation as one of the best in Ghana and the world, focus on customer service, and explore opportunities for expansion and growth. As a woman in the hospitality industry, Mikekpor said: "The challenges we face is always staying professional and grounded in serving our guests so that our actions and inactions are not misconstrued, but can only be described as professional and ethical".
She believes that technology has impacted the industry positively and will continue to evolve, with a greater emphasis on ethics, sustainability and eco-tourism.
B&FT: Can you tell us a bit about your background and how you ended up in the hospitality industry?
MM: Sure! Prior to joining Villa Monticello, I studied Communication Studies at AIJC, which is now AUCC. After finishing my Communication degree, I went into modelling and found that I loved interacting with people. I wanted to stay in an environment that allowed me to interact with people and gave me the opportunity to play the host. So, I decided to take a course in hospitality management at GIMPA, and I realised again I would benefit more if I took a job in the industry so that I could kill two birds with one stone – earn and gain much-needed experience.
B&FT: What inspired you to join Villa Monticello?
MM: I read about Villa Monticello winning an award for being the best hotel in 2012 at the World Travel Awards – which is like the Grammys of the hospitality industry. I was intrigued by the fact that they had been in operation for a little under two years and had already made such a huge impact in the industry. I wanted to be part of the winning team, so I applied for a position there.
B&FT: You started as a Front Desk Executive and worked your way up to General Manager. Can you tell us about your journey to this high office?
MM: Yes, I started as a Front Desk Executive and was still a student at the time. It was a concern for the management because they had never employed a student before. However, they gave me a chance, and I worked hard to prove that I was dedicated to the job. I was eventually promoted to a Front Desk Supervisor, and that showed that I was able to juggle school and work effectively. After that, I was given equal opportunities to apply for other positions within the company, and I worked my way up to General Manager.
It has been an awesome journey for me – full of priceless opportunities and lessons. I have learnt many lessons along the way, both good and bad. I cannot detail everything, but the experience has been awesome and full of opportunities to grow. Rising through the ranks to reach the pinnacle of administration of the hotel has been a great accomplishment.
B&FT: One study conducted in 2020 suggested that across the globe, only 20 percent of general managerial positions are held by women, and women make up less than 8 percent of boardroom members in publicly listed hospitality companies. What could account for this? Have there been any unique challenges you have faced as a woman in the industry? Do you foresee any in your new role? As a woman in your position, what unique challenges have you experienced in your field?
MM: Fewer women are in the boardroom because our culture and societal bias do not encourage women to take up leadership roles, and these biases extend to our workplace. What will help bring gender parity into the boardroom is when organisations aim at reducing biases in recruitment and development processes, and roll out mentorship and sponsorship initiatives to support women. The corporate world should encourage gender quotas, retention and ascension of more women in the workplace.
As a female lead business and female-run company in the hospitality industry, one of the challenges we face and have to deal with constantly is to stay professional and grounded at all times in serving our guests so that our actions and inactions are not misconstrued but can only be described as professional and ethical. Finding the fine balance has been one of the achievements of VM in the last 12 years, to mastering that and getting it better.
We thank God people have become sophisticated enough to appreciate our excellent service as the company grows. People have become more educated on being respectful and kind to women and open-minded about women's leadership. That credit goes to the guests who have understood us as a business over the years; they support and patronise us, they have done well in standing by us for all these years, and we are incredibly grateful to them because without them, we would not be who we are today.
B&FT: Do you foresee any unique challenges in your capacity as the General Manager of Villa Monticello?
MM: We are in a place where challenges are not necessarily a bad thing. We turn them into opportunities to learn and get better.
B&FT: How has the industry evolved in your time?
MM: As a predominantly business hotel, our traffic mainly depends on the inbound traffic of business travellers and if I had to put a figure to it, I would say 80 percent of our business comes from in-bound business travellers. During the summer, December and weekends, traffic is slow and there are fewer customers. However, since the government introduced the Year of Return in 2019, there has been a significant change in the tourism and hospitality industry. We have seen an influx of customers, and the industry has become busier, especially at the end of the year.
B&FT: How have elements like technology impacted your business?
MM: We have invested in technology, and it has helped us improve our services. For instance, we have implemented a mobile application that allows customers to check in, check out, and get information about our services. We have also introduced a digital concierge that provides customers with everything they need to know about the hotel and the surrounding area. Technology has made our services more efficient and improved our customer experience. Our key selling point is personalisation, so we are applying technology to enhance this – not replace it.
B&FT: What are your thoughts on the future of the industry?
MM: The industry is still young and has a lot of potential. As the economy grows and more people travel, there will be greater demand for upscale and luxurious accommodations. The challenge will be maintaining the personal touch while meeting this demand. However, with the right investments in staff and guest experience, I believe that the industry will continue to grow and thrive in Ghana.
I believe the industry will continue to evolve, and we will see more changes in the future. One of the significant changes will be the increased use of technology, and we will need to adapt to these changes to remain competitive. We will also see a greater emphasis on sustainability and eco-tourism, and we need to be mindful of this as we plan for the future.
B&FT: Are there any regulatory interventions you believe will enhance the industry?
MM: It would be great if the oversight authority could revise its rating system. The industry has shifted from an emphasis on buildings and hard facilities and has become very service and experience-driven. If star ratings are still relegated to the size of the building and whether there is a tennis court or Olympic-sized swimming pool, we will continue to do ourselves a disservice.
B&FT: For the uninitiated, can you explain what a boutique hotel is?
MM: The main difference is that a boutique hotel is more upscale and luxurious than a guest house. On the one hand, it is more bespoke than a chain hotel. While all types of accommodation offer personal service, a boutique hotel has a more tailored and unique approach to meeting guest needs. The rooms are also more unique and luxurious in a boutique hotel. The number of rooms in a boutique hotel is usually limited to maintain the personal touch, whereas chain hotels can have more rooms. That is why rooms at boutique hotels are rarely over 60, and there are not as many stiff rules.
B&FT: How do you maintain a personal touch at Villa Monticello?
MM: As the first boutique in the country, we set out to and continue to strive to be flexible and tailor-made in meeting the unique requests of our guests. This means that we invest in staff who buy into the culture of our company and are aligned with its mission. We also focus on developing individuals and giving them the freedom to take ownership of their roles. I am a testament to this. We do not rely solely on a person's CV but also on their potential and experience.
B&FT: Similarly, how do you ensure that your hotel stands out in a competitive industry?
MM: We focus on the people, both staff and guests. Our staff are invested in and trained to provide exceptional service. We also invest in the guest experience by ensuring that our rooms are unique and luxurious. We believe that the soul of the hotel is in the people, and we strive to create a culture that aligns with our mission and values. Ultimately, our value proposition is so unique, that it is hard to replicate. Some have been able to copy the decor, others the menu, but there is a certain 'soul' that must bring them all together.
B&FT: What challenges do you face in maintaining a boutique hotel?
MM: One of the challenges is maintaining a balance between personal touch and commercialisation. We have to maintain a certain ratio of rooms to maintain the personal touch, but we also have to ensure that we are profitable. Another challenge is maintaining consistency in our service and the guest experience. We have to ensure that every guest feels special and unique, which can be challenging when we have many guests coming and going.
B&FT: Could you walk us through the process of becoming a staff member at Villa Monticello?
MM: Of course, beyond the interview, we typically have a five-day trial period during which potential employees observe and get a feel for our culture and expectations. If they are still interested after the trial period, we move forward with training on all aspects of the hotel, including our products and target market.
B&FT: Who is your target market?
MM: Our target market consists of corporate travellers, high-net-worth individuals, corporate institutions, and those seeking a luxurious experience – perhaps for a weekend.
B&FT: How do you appeal to these target markets?
MM: Our business is 80 percent repeat customers, so we prioritise maintaining a high level of quality and service. That is why we have services like the concierge and membership.
B&FT: How has your target market changed over the years?
MM: We have seen a shift from mining companies being our primary corporate accounts to more oil and gas companies in recent years. It took us some time to determine our target market, but we now have a clear understanding of our core target categories.
B&FT: How do you prioritise sustainability at Villa Monticello?
MM: We use organic, sustainable products for our cleaning and insect control, and avoid harmful chemicals whenever possible. We have also eliminated plastic usage and we now use biodegradable packaging instead. Our goal is to minimise our impact on the environment and set an example for our guests.
B&FT: Can you talk about the management philosophy at Villa Monticello?
MM: Our philosophy is ethics, culture, fairness, respect and commitment. For us, as I said earlier, it's about leading by example. We want all managers to demonstrate leadership by doing things honestly and with courage. We want people to act out of conviction and not out of convenience. If we begin to do things out of convenience, rules become bad. We take ownership of our responsibilities and teach our staff to take ownership, so they care about what they do.
B&FT: Have innovations, such as Airbnb, had their impact on the hotel industry in Ghana?
MM: While Airbnb has a significant impact in places like New York, it's not on my list of targets for Villa Monticello. Our target customers are business travellers, not leisure travellers. We are not a beach resort, and our hotel is not for long stays. So patrons of one are unlikely to go in for the other.
B&FT: Any existing collaborations with other institutions in the hospitality space?
MM: The focus on personalisation ensures that collaborating with other luxury hotels is not an immediate necessity for us, but we look up to other hotels like The Saxon (South Africa) to learn from them and become better, and we have a line of communication with them. Locally, we seem to have a one-way relationship with some hotels where we make referrals when we are overbooked.
B&FT: How does Villa Monticello give back to society?
MM: We believe that charity begins at home. So we invest in the development and well-being of our greatest asset, 'our staff'. We think you cannot give that which you do not have. We can only provide stellar service because we are at our best emotionally, educationally, psychologically, physically, financially, etc. Based on that principle, we have instituted educational scholarship options for our staff and their families. We aim to extend the scholarship programme beyond our team and their families soon.
B&FT: As the General Manager of Villa Monticello, what plans do you have for the hotel? What would you describe as success at the end of your tenure?
MM: As much as it is a great pleasure, I know that the responsibilities are more than the pleasures. I am cognisant of the shoulders I stood on to be where I am, and I know I have to get my shoulders ready for other people to stand on them to reach greater heights. That means I have to leave a corporate culture better than I met, a company better than before, a robust balance sheet strong enough to carry on all responsibilities, projects and initiatives, and a profitable business for shareholders.