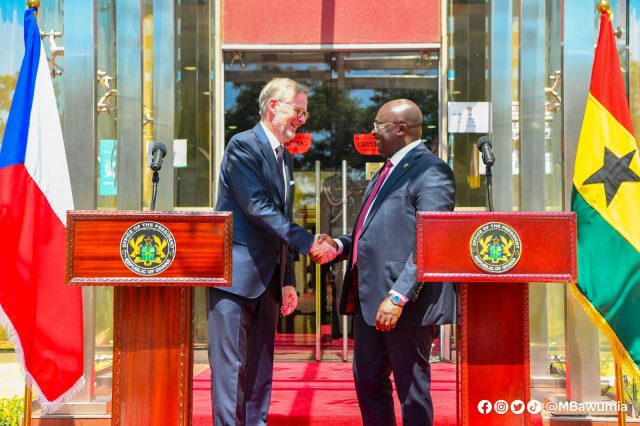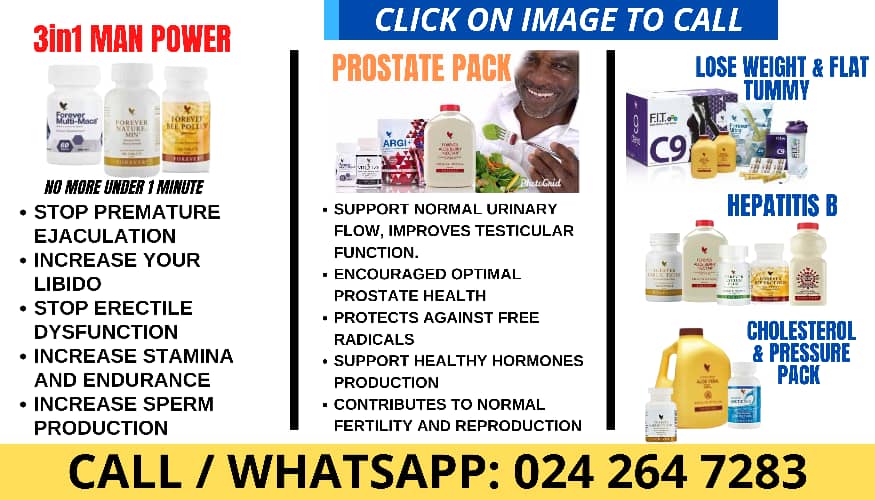 The Vice President, Dr. Mahamudu Bawumia, has held talks in Accra with the Prime Minister of the Czech Republic Petr Fiala, to strengthen cooperation between Ghana and the Czech Republic.
Prime Minister Fiala is on an historic two-day visit to the country, as he is the first Prime Minister of Czech Republic to visit Ghana.
Welcoming the Prime Minister and his delegation to the Jubilee House on Thursday, Vice President Bawumia underscored the significance of the visit and its potentials to the two countries.
"Your visit to Ghana is historic, as it is the first highest-level visit in 30 years of modern Czech Republic and your presence here in Ghana makes the occasion even more special. The visit, I assure you, will further enhance the already existing Ghana-Czech relations," Dr. Bawumia said.
Vice President Bawumia recalled the establishment of bilateral and economic ties between the countries in 1960, when Ghana's first President Dr. Kwame Nkrumah and then President of Czechoslavakia Antonin Novotny, signed an agreement on scientific and technological cooperation.
"Since then, our bonds of friendship have flourished and transcended diverse spheres of cooperation and partnership for the benefit of our people."
At the bilateral meeting, which the Minister of Finance Ken Ofori Atta, Minister for National Security Albert Kan Dapaah and the Deputy Defence Minister were present, Dr. Bawumia and Prime Minister Fiala held fruitful discussions, which centred on cooperation that already exists in areas such as economic, political, security, health and agriculture, between the two countries and how it can be enhanced.
Moving forward, Dr. Bawumia identified areas of further cooperation, including merchandised agriculture, education, technology and trade, which he said has huge potentials due to Ghana's strategic position as hosts of the African Continental Free Trade Area (AfCFTA).
On his part, Prime Minister Fiala expressed delight at the strong ties between his country and Ghana, adding that his historic visit "is a start of a new level of cooperation," between Ghana and Czech Republic.
He said that Ghana is one of Czech's top trading partners in Africa, and commended the peace and tranquility in Ghana.
"We appreciate the stability of your country and what you do for peace, security and stability."
Having supported Ghana's healthcare delivery with the ongoing construction of 5 polyclinics and provision of some hospital equipment, Prime Minister Fiala reiterated his country's commitment to Ghana's healthcare.
"Healthcare assistance is one of our long-term priorities in Ghana," he assured.
Before the bilateral meeting between the two leaders, a business meeting was heald earlier between a visiting Czech business delegation and their Ghanaian counterparts.