One of the most unforgettable moments in Ghana was when the then sitting President John Evans Atta Mills died suddenly in office.
The calm looking Mills died on 24 July 2012 at the 37 Military Hospital in Accra, three days after his 68th birthday. Though the cause of death was not immediately released, he had been suffering from throat cancer and had recently been to the US for medical reasons.
However, if the new admission by a stalwart of the National Democratic Congress (NDC) Professor Kwamena Ahwoi is anything to go by, then the NDC, led by Jerry Rawlings should take blame for the untimely death of Mills.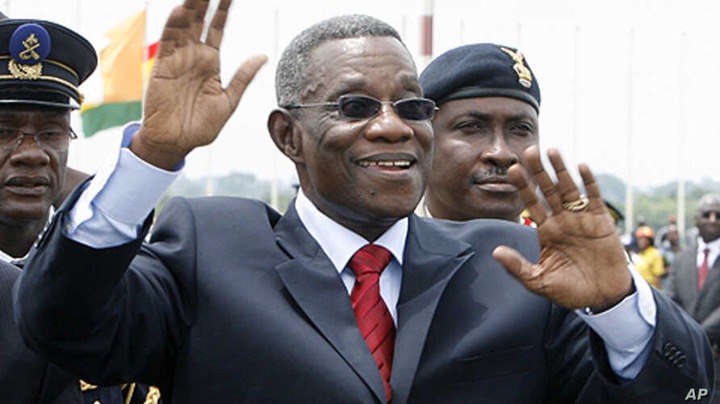 Professor Kwamena Ahwoi who happens to be a former Minister of Local Government and Rural Development has revealed in a fresh interview with Citi TV that Mills had wanted to resign as the President to save himself from the constant embarrassment he was being subjected to by JJ Rawlings. A swift intervention from the party's hierarchy however prevented his resignation, a situation which could have disadvantaged the NDC as regard to the build to the next elections.
And given that the former president was very sick and always confided in the people around him that he wanted to step down to safeguard his health which he was prevented from doing so until the inevitable happened, the NDC should bow down their heads in shame for contributing to his death.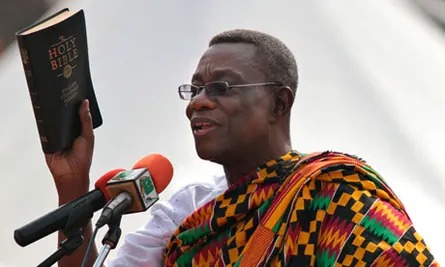 Kwamena Ahwoi gives more details here;
'There was one particular incident which caused President Mills nearly to resign. In fact, he resigned, the only thing that saved this country was that he called to tell me that he was resigning. I was at. [an] IEA workshop at Aburi. He said 'have you heard what Jerry [Rawlings] has said about me in Tamale?' he said, 'get the tape and listen to it because I have resigned and I don't want anybody to try and stop me.'
Prof. Ahwoi said he asked then-President Mils to give him time to consult a few people and get back to him.
'I said to him, 'Mr. President, I believe that you have decided to resign, but I also believe that you are not sure whether you have taken the right decision. You want a second opinion, otherwise, you would not have called to tell me. I would have heard about it in the media.'
Kwamena Ahwoi indicated that the following day (a Sunday) he, Captain Kojo Tsikata, and Totobi Quakyi visited President Mills on Sunday when they saw him actually packing out.
'So we talked for about four hours which ran into 12 midnight and we managed to convince him to stay because we were taking certain corrective measures,' he revealed. We were successful in those measures and as a result, he stayed. Otherwise, he was going to resign on an account of the way Jerry Rawlings was treating him, he added.
For the mere fact that the NDC was not truthful about the state of health of the late President which resulted in his death, they should forget about the 2020 polls and put their house order in subsequent elections because this revelation coming out at this electioneering period won't do them any good.
SOURCE: www.Ghgossip.com