Ghanaian legendary Gospel musician widely known as Yaw Sarpong, who is known with a lot of great songs to his music gallery, has made a revelation about the founder of Kristo Asafo Mission of Ghana and the Kantanka Group known as Apostle Prof. Emeritus Dr. Ing. Kwadwo Safo, after he stopped on the highway just to purchase his framed picture.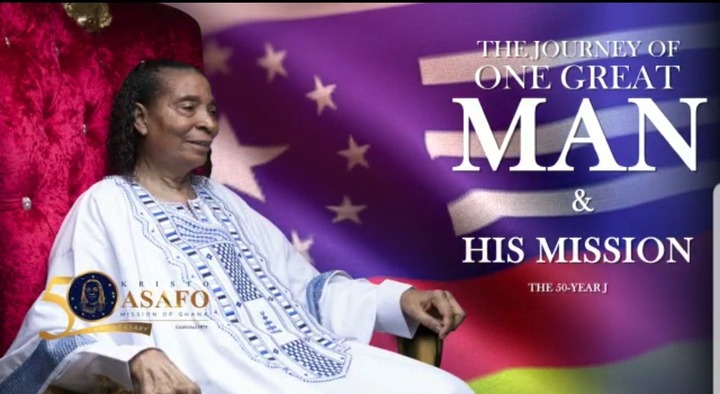 In an exclusive video already trending on Social Media monitored by Ebo Safo, it was seen Yaw Sarpong who was having a one on one chart with a guy who sells framed pictures of great personalities in the country.
According to Yaw Sarpong, he was very surprised how the seller of framed pictures got the idea to get the picture of Apostle Safo worked on among his pictures gallery.
He revealed to Yaw Sarpong that, he has been a great fan of Apostlle Safo, and it became necessary for him to frame his pictures so that other people who loves and cherish him can purchase to their homes.
Yaw Sarpong was very shocked, as he revealed to him that, Apostle safo took him to his home in 1988, when he had no one to take care of him.
He later asked the seller of the frame how much he was selling it, as he gave out money to purchase it.
Watch video from the scene below: