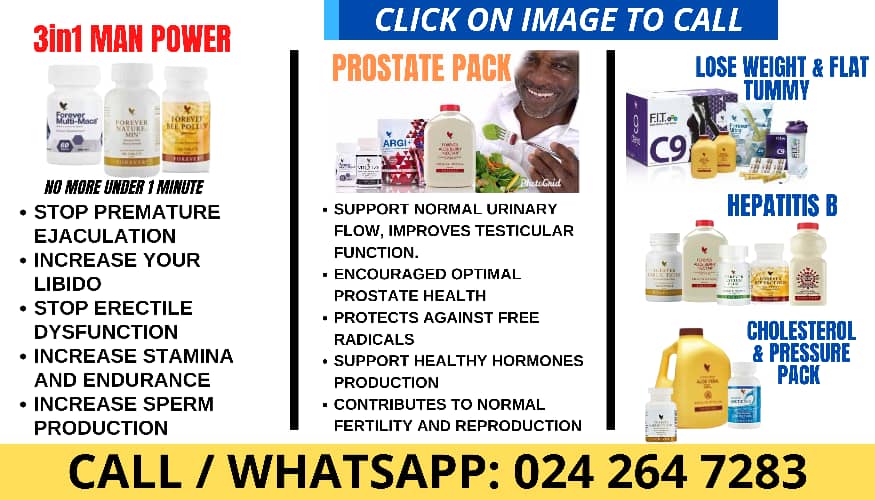 Former President John Agyekum Kufuor has cautioned prospective presidential candidates of the New Patriotic Party (NPP) in the upcoming presidential primaries to show sportsmanship, and all should support the candidate who will win the primaries.
"I'm confident that the NPP is a better option when it comes to governance of this country. I hope the NPP will work hard to win the next election," the former president said.
Former President Agyekum Kufuor made this known when Mr Joe Ghartey, former Attorney General and Minister for Justice in the then Kufuor Administration, now a presidential aspirant climbed the Aburi Mountains for a pilgrimage to the residence of former President Agyekum Kufuor.
The visit afforded Mr Ghartey the opportunity to formally inform President Kufuor of his intention to contest the upcoming NPP Presidential Primaries.
Former President Kufuor reminded Mr Ghartey that the NPP belonged to all of them, and no one was bigger than the party.
"It is important at all times to protect the integrity of the party," the former president stressed.
Former President Kufuor commended Mr Ghartey for what he described as a burning ambition to offer himself for service to the people over the years.
He reminded those present that the Western Region, where Mr Ghartey came from was very much part of the independence struggle in Ghana.
Former President Kufour took note of Mr Ghartey service in the Akufo-Addo Administration and emphasized the role of the railway workers.
He reminisced on the famous "bottom tree" which was where the railway workers met to take decisions.
Former President Kufuor stated that he was happy with Mr Joe Ghartey's performance and professionalism when he served under him as Attorney-General and Minister of Justice.
Former President Kufuor recalled that before Mr Joe Ghartey's appointment, he was his mother Obaapanyin Ama Dapaah's lawyer and subsequently, his elder sister, Nana Durowaa's lawyer.
For his part Mr Joe Ghartey used the opportunity to thank former President Kufuor for appointing him as Attorney-General and Minister of Justice in 2006.
Mr Ghartey reminded President Kufuor of several incidents during his tenure which brought a smile to his face and a twinkle in his eyes.
Mr Ghartey told the former President Kufuor that "during the time, I never felt under any pressure from him to take any decision one way or another."
Mr Ghartey assured former President Kufuor that he would not do anything to bring the party into disrepute.
He assured him further and said: "I would run a clean campaign and not disparage any of the other contestants since as he said, and I also agreed, we must campaign in such a way that will allow us to come together after the contest and pursue a common goal."