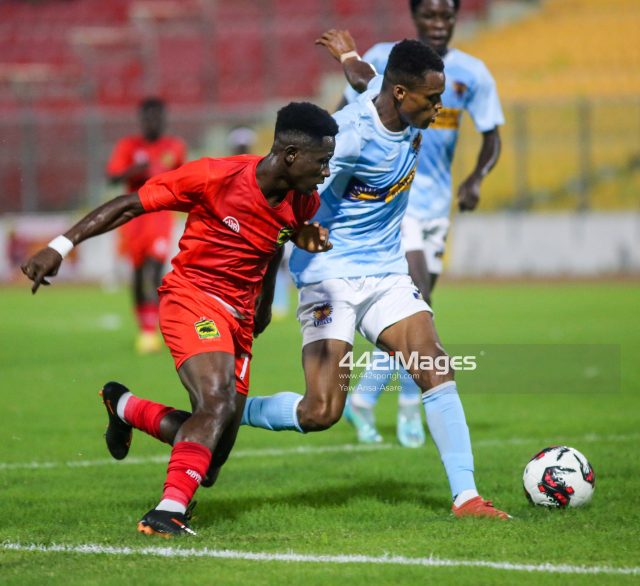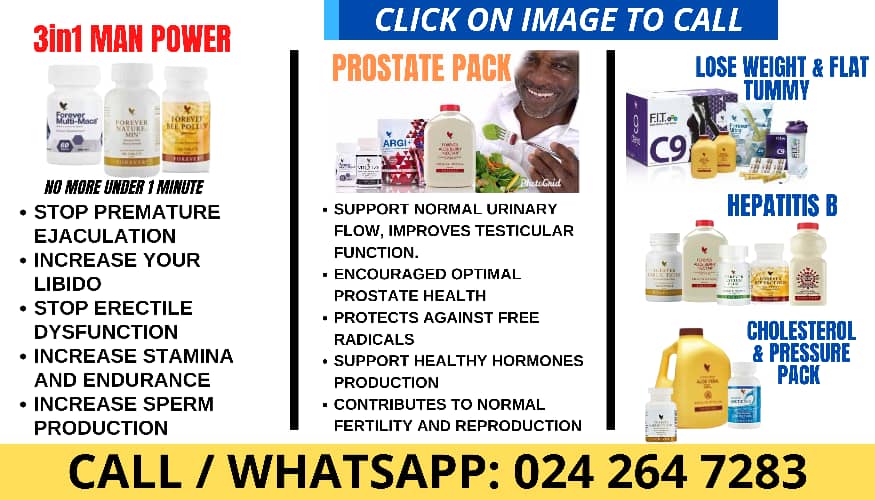 The 2023/24 Ghana Premier League season has commenced across various match centers, yielding intriguing results on its opening day. Notably, Aduana, Bechem United, Asante Kotoko, and Hearts of Oak all fell short of securing victories. Conversely, Nsoatreman and FC Samartex showcased impressive performances, securing their inaugural wins. Furthermore, two newly promoted teams, Bofoakwa Tano and Heart of Lions, successfully managed to avoid defeats.
With Medeama SC and Dreams FC yet to play due to their business in the CAF inter-club competitions here are five things we learned from matchday one.
The tradition of home dominance continues
The Ghana Premier League has consistently been a competition where teams tend to excel on their home turf. The new season has already started, delivering promising outcomes for home teams, and showcasing their capacity to perform admirably in front of their loyal fans.
With the exception of Great Olympics and Asante Kotoko, all other home teams achieved victories. Notably, Nsoatreman and Samartex emerged victorious against Bechem United and Aduana Stars, respectively.
RTU continues to assert dominance over Hearts
Real Tamale United (RTU) renewed their bragging right over Hearts of Oak after beating the Phobians on Friday at the Aliu Mahama Stadium. The Phobians are winless against the Pride of the North since their 4-0 victory in 2013 [a decade ago] with RTU winning four of their last five meetings and drawing the other one. The win also highlights the team's home dominance which saved them from relegation last season where they finished 11th after 34 games.
A disappointing beginning for title contenders
The defending champions, Medeama, have yet to kick off their season due to the rescheduling of their match, which resulted from their participation in the CAF Champions League. Meanwhile, Aduana Stars, who secured the second position in the previous season, faced a setback as they lost to Samartex at the Nsenkyire Stadium. Bechem United, who finished third and are now under the leadership of new coach Bismark Kobi-Mensah, also suffered a 2-0 defeat against Nsoatreman.
Asante Kotoko, who occupied the fourth position in the previous season, did not make a strong impression in their season opener, managing a goalless draw against Heart of Lions at the Baba Yara Stadium. These teams had garnered high expectations due to their performances in the previous campaign and their activities during the off-season, making their early-season results particularly unimpressive.
Concerns about officiating arise at an early stage
Just as the first matchday was ending with positivity from all match centres, with intriguing results, an incident which occurred during the last match on Sunday between Asante Kotoko and Heart of Lions overshadowed all conversations. A palpable wrong call from an assistant referee denied the Ghana Premier League returnees a good goal. From several replays, the scorer was never close to an offside position but the assistant referee who was believed to have had a clear view of the issue flagged him offside after a rebound which landed into the net.
Officiating has been a major issue in Ghana football with many references as to how it caused other unfortunate incidents like hooliganism. While many have called for a better system with gadgets to assist referees, such human errors might as well be unpardonable.
Frank Antwi stands out with brilliant brace
Despite the few goals (9) recorded in the opening weekend of the 2023/24 season, there were two braces scored by Stephen Amnakona for Berekum Chelsea and Frank Antwi for Legon Cities. While it was a positive outcome for Amankona who has already matched the total number of goals he scored in 11 matches in the previous season, it was Antwi who stole the headlines.
The attacking midfielder was only making his first appearance for the Royals but had carried the team on his shoulders throughout the game. When Karela stunned Legon Cities in the first half, it took two brilliant moments from Frank Antwi to turn things around for his team. His performance further earned him the Man of The Match award indicating his ability to produce more outstanding performances in the season.
Our die-hard fan Kweku Boakye Yiadom gave star boy Frank Antwi a new watch and some other gift's after netting a brace on his Premier League debut for us yesterday.

He also sent him huge amount of mobile money. (1/2). pic.twitter.com/5mRmeMlJba

— Legon Cities FC (@LegonCitiesFC) September 18, 2023