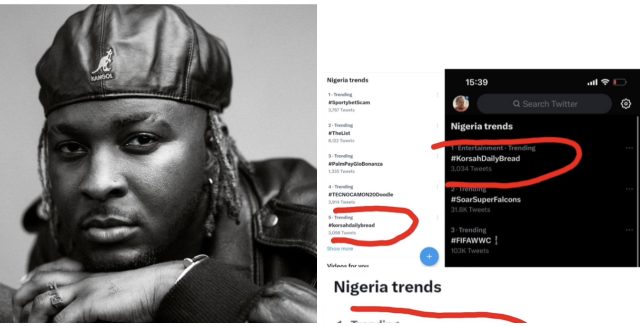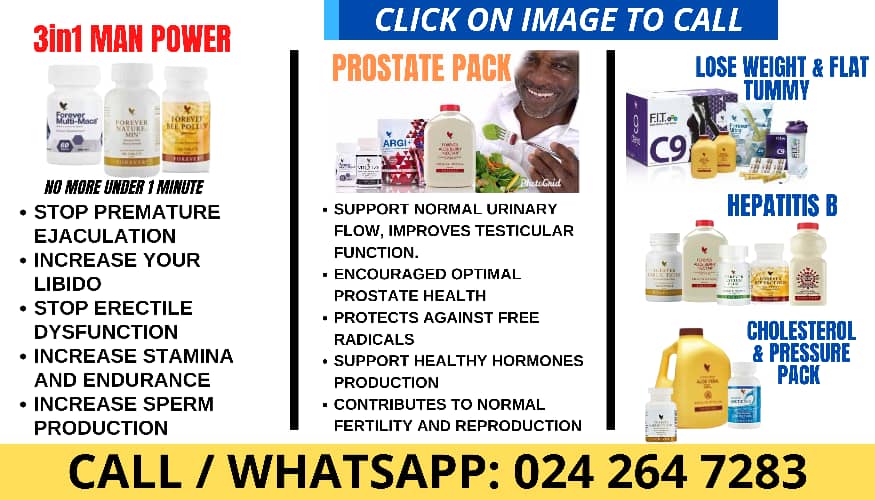 Ghanaian sensation, Korsah, is making waves across the continent with his latest single 'Daily Bread.' This talented artist, known for his distinctive style and lyrical prowess, is currently trending in Nigeria, a testament to his growing popularity.
'Daily Bread' is a captivating track that fuses Korsah's unique blend of Afrobeat and soul, creating a sound that is both fresh and familiar. The song's infectious rhythm and thought-provoking lyrics have caught the attention of fans and critics alike, propelling Korsah into the spotlight.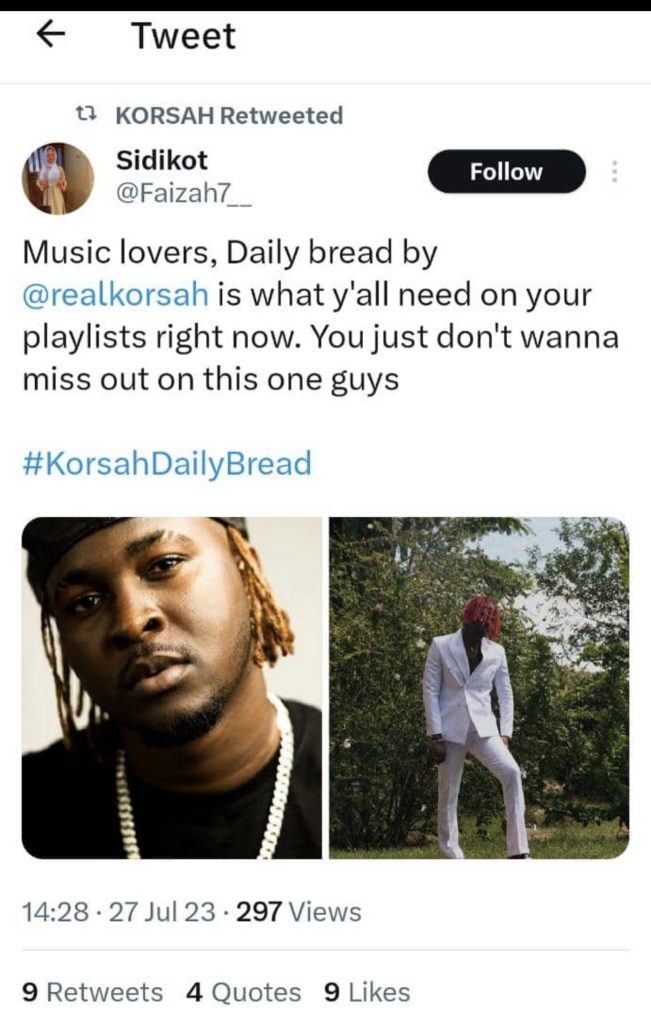 Despite being a relatively new entrant in the music scene, Korsah has managed to carve out a niche for himself with his innovative approach to music. His ability to seamlessly blend different genres while staying true to his roots is a testament to his versatility as an artist.
The success of 'Daily Bread' in Nigeria is a significant milestone for Korsah, signifying his crossover appeal and the universal resonance of his music. As he continues to make his mark on the African music scene, there's no doubt that Korsah is an artist to watch. His journey is a testament to the power of music in bridging cultural divides and bringing people together.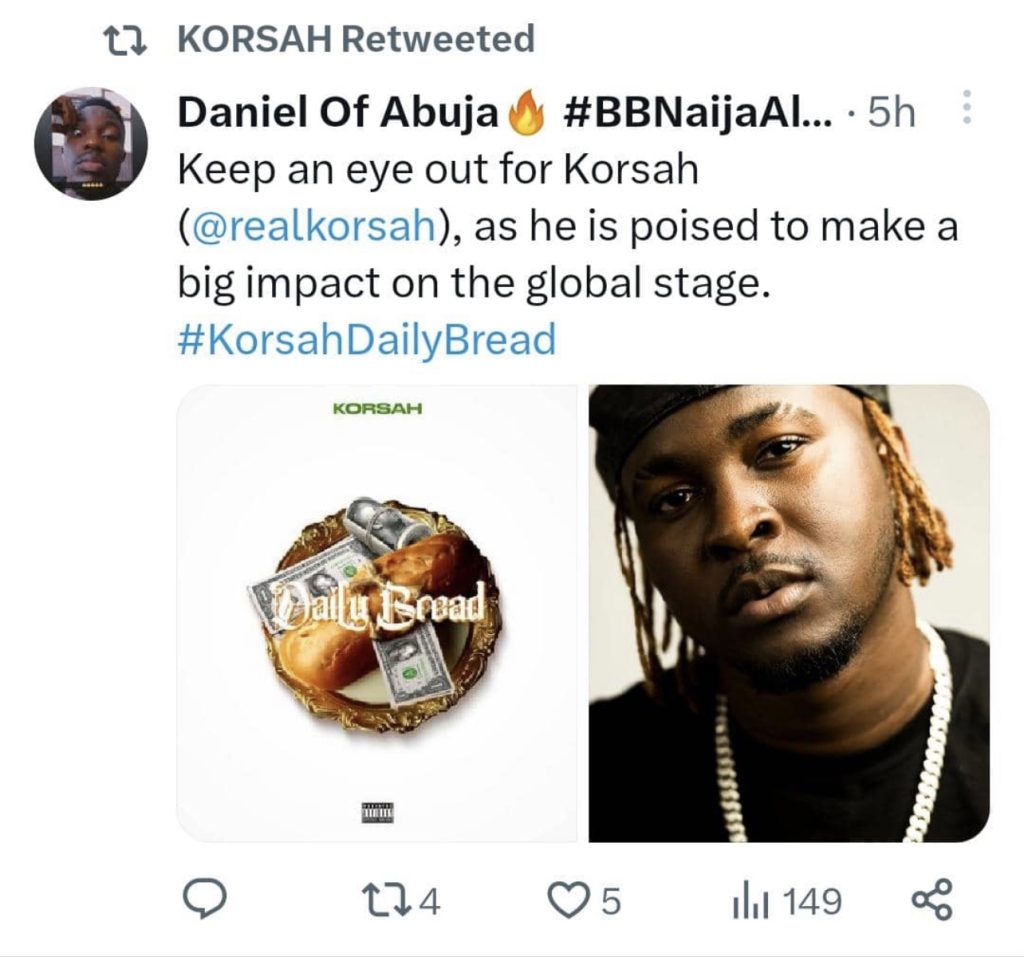 It's clear that Korsah is just getting started, and music lovers everywhere can't wait to see what he does next. With 'Daily Bread,' Korsah has not only delivered a hit, but he's also set the stage for a promising career. His music speaks for itself, and it's clear that this Ghanaian artist is on a trajectory towards greatness.
Check out trending images below:
Watch video here :