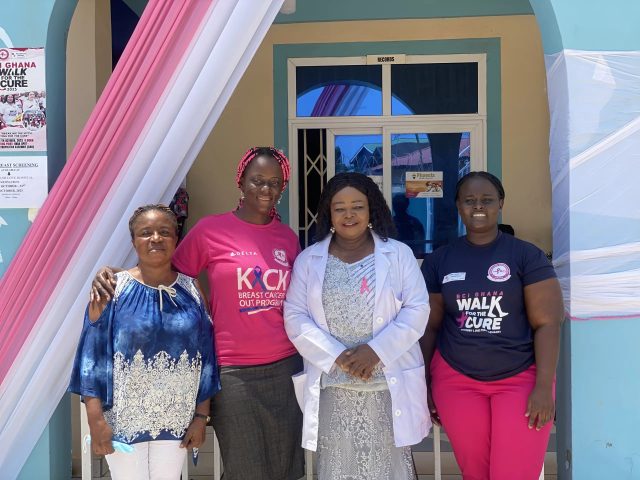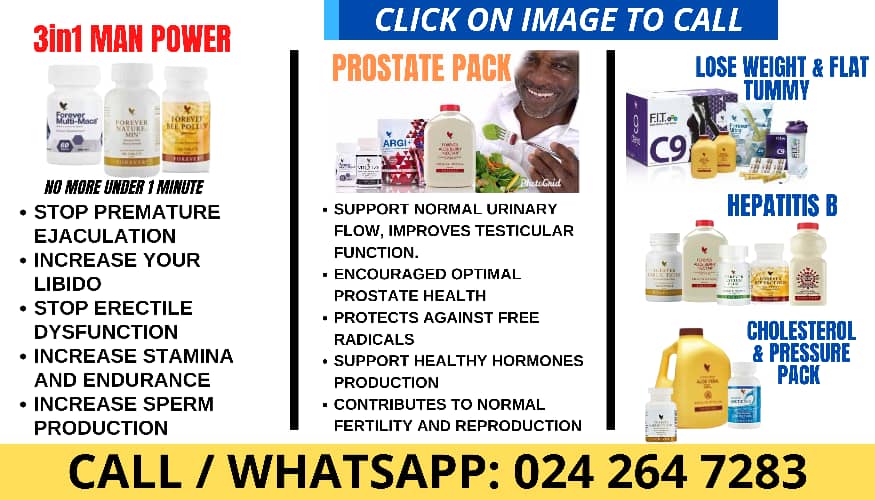 By Doreen Ampofo
Ghana, a nation of vibrant cultures and rich tradition. Among these traditions is the reliance on herbal medicine deeply rooted in our history and daily lives.
"They asked to bring coconuts and, white handkerchief. Even I remember a particular day I was so upset."
Words from Benita, a breast cancer survivor, whose mother died of breast cancer at age 39. Benita was just 17 years when her mother died in her arms. According to Benita, she saw the pain and stigma her mother had to endure during the period and decided to be a breast cancer advocate when she died. She was going to visit schools, hospitals, markets and communities but life happened, and she forgot about it. She was determined to forget because it was a traumatic experience to see her mother die in her arms. Anytime she flashes her mind back it always gives her chills. Sadly at 35 Benita herself was diagnosed with breast cancer.
"2018 I was taking my bath on this particular day. I wasn't thinking about cancer. I decided to do a self-breast check. Just for checking sake. My hand touched a lump. My mind started telling me you are dying, its cancer. I went to Peace and Love hospitals, and they checked. They said yes there's actually a lump, but they told me I was going to do further investigations.
So I was asked to do the breast scan. I was asked to do the mammogram. It was leading to something. When I met Dr Wiafe Addai she looked at my report, she looked at me and said it is cancerous. You must start treatment immediately. So you stay alive and take care of your children."
Every year, over four thousand women are diagnosed if breast cancer, out of which nearly half die. While lack of funds for treatment and late diagnosis are major causes of these deaths, other factors are also contributing to the deaths recorded. According to a 2020 research cited in the African Journal of Biomedical Research, almost 95% of patients with breast cancer in Ghana had anxiety and depression in different categories. Reasons for this ranged from cost of treatment, fear of the unknown and effects from chemotherapy treatment.
Again, some patients, due to fear, resort to herbal treatment which leave hospital a little too late to save their lives when they finally report to facilities. Many in Ghana, like Benita's mother turn to herbal medicine as a first line of defense against the illness. But when it comes to diseases as serious as breast cancer, this choice can come with complications. Dr. Beatrice Wiafe Addai a renowned medical doctor who specializes in breast cancer treatment patients move from one herbal preparation to another, which is sometimes not their fault but that of the Ghanaian societal setting.
"In our society we must always find a reason why something happens, and these are women who get breast cancer and they don't know what to do. They are buying all the concoctions. They are applying for some. There was a case where a woman was asked to choose stones"
Dr Wiafe Addai noted the expensive cost of treatment for breast cancer which can cost as much as $8000 to complete the full diagnosis and treatment of the disease. She said this among other factors such as stigma and loneliness cause a lot patients to suffer in silence and not visit the hospital for treatment.
"A survivor's daughter developed a lump in her breast. This young woman was the one taking care of her mom. During her mother's treatment, she was with her in the hospital, took her for chemo and all that until her mother completed treatment. However, instead of opening up to her mother or even husband, she didn't. It got worse and she died. It sad. Her mother is alive but she is gone."
While the belief in herbal remedies runs deep, another more silent challenge is rearing its head. Loneliness. Loneliness can lead to depression and lack of motivation to seek treatment. The stigma associated with cancer often exacerbates the solitude. Dr Wiafe Addai explained that usually husbands are unwilling to stay by their wives when they are diagnosed with breast cancer. This leaves the women extremely depressed. She shared the story of a survivor who said she was praying for her husband to suffer a stroke because when she was diagnosed with breast cancer, her husband went in for girlfriend. The painful part was that the man would brin the said girlfriend home and sleep with her on their matrimonial bed to spite the wife.
"People have gone through things. And the men I think sometimes don't understand. I had another situation when the sister-in-law came to the hospital to warn the brother's wife. This sister-in-law told the survivor that when you are discharged you go to your mother's house because in our family, we don't entertain breast cancer. This is a fellow woman, and the husband didn't defend her. It actually put her in deep depression."
Benita, the breast cancer survivor I spoke with earlier also shared her experience.
"There was this friend of mine that after the treatment I reminded to go for screening. And she immediately responded it can't be in my family. That really sent some signals to me. It made me feel somehow. I can't explain how it made me feel. Sometimes when you hear some of these things, or you witness some of these things, no matter how strong you try to be, when you go back to your closet and you sit down sometimes you begin to feel, why should this happen to me? Why should I go through all this? "
Benita added that sometimes when she makes people aware of her status as a breast cancer survivor, their eyes move straight to her chest with some being insensitive by asking if she cut her breast. She said situations like that are very uncomfortable for people struggling with breast cancer as it takes a toll on them emotionally.
For Dr Waife Addai many breast cancer patients lack emotional support, which is worsened by the poor social support system in Ghana. She explained that an important equipment such as the mammogram machine which is important for diagnosis mis mostly not available in many hospitals across the country. She said patients have to travel for hours to the city just to have X-rays and tests done. She is expected to return in two weeks or one month for more tests. The sad part is, a good number of these women are single mothers who can barely feed. The little money they earn instead goes into taking care of the children who may need books for school or feeding. In the end, such women will be left with the disease that is progressing, which means that it's going to kill them.
To beat depression and loneliness in breast cancer patients, Dr Wiafe Addai suggests that friends and family show more concern.
"Sometimes friends even know of a friend who died from breast cancer because she said she is scared. Why do we just leave her alone because
she said she is scared. And then when she dies, everybody goes for the funeral and crying. What did we do? We should try and help them, be there for them financially, psychologically, and as much as possible and break the myth surrounding breast cancer".
Communities are starting to host workshops educating people about the importance of medical checkups and early detection. Simultaneously, breast cancer support groups are forming, offering a sanctuary for patients to share their experiences and support one another. Dr Wiafe Addai's Breast Care International is one of such groups. The group believes women should not face breast cancer alone, however, the challenge is the lack of funds to support the full treatment for the many women in Ghana who are seriously in need of breast cancer treatment.
"Ghanaians, we are not good at supporting health issues. We are good at supporting pageants and parties. Sometimes we ask people, can you use the money for your birthday party to support at least one woman go through the treatment. Just one. It's a herculean task which we hope to surmount."
As we continue a fight against breast cancer in Ghana, its essential to remember that it's not just about the physical battle, but also the emotional and cultural challenges that come with it. Stay informed and stay healthy.
Related