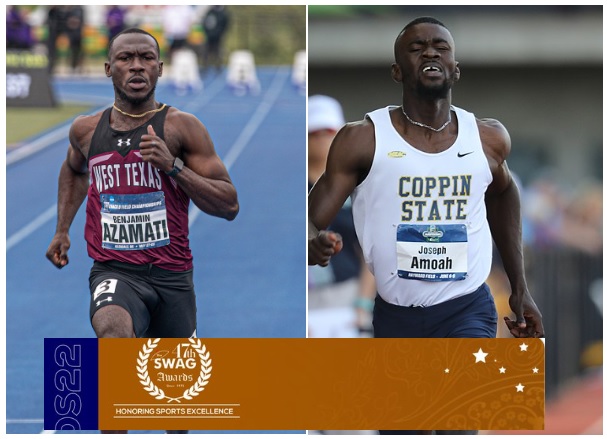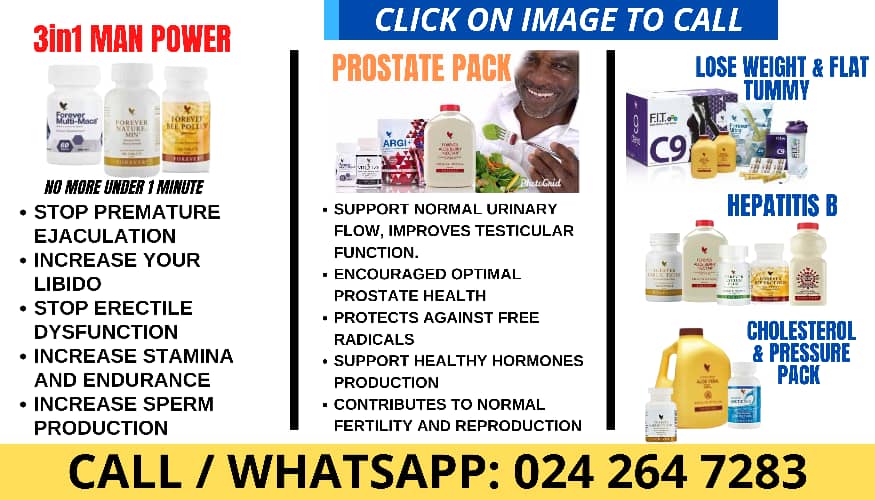 With just 14 days left to the 47th SWAG Awards, the race for the 2022 Male Athlete of the Year is gradually gathering steam and pace with 100 meters specialist Benjamin Azamati battling Joseph Paul Amoah for the top award.
This category is probably the hottest among all the various 29 categories featuring about 40 sportsmen and women together with Sports Administrators and institutions.
Amoah won 1 bronze medal during the year under review while Azamati won 3 gold medals.
Both Azamati and Amoah contested at the 2022 Commonwealth Games in Birmingham.
Amoah, who turned 26 just 16 days before this year's awards, won gold at the Morgan State Legacy Meet 100 meters race at the Hughes Stadium in Morgan St. University in Baltimore in April 2022.
The 2019 African Games 4 × 100 metres relay gold medal winner is currently ranked 51st in men's 200 meters with a score of 1185 while his global ranking in the men's 100 meters is 127th with a score of 1159, according to World Athletics Organisation.
He won bronze in the 200 meters race at the 2022 Commonwealth Games in Birmingham, UK with a time of 20.49.
His rival, Azamati, incidentally also turns 25 just 14 days before the grand event which comes off at the Accra International Conference Center on January 28, 2023. Azamati's global rankings in both men's 100 and 200 meters are breathtaking. The former University of Ghana graduate is ranked 31st and 46th in 100 and 200 meters with scores of 1253 and 1192 respectively.
During the year under review, Azamati won 2 gold medals within a space of 2 months while competing in the USA. In March 2022, the sprinter won gold at the Texas Relays with a time of 9.90s with the windspeed at the Mike A. Myers Stadium in Austin standing at +2.0.
The West Texas A&M University student again won Gold at the Lone Star Conference 100 meters event when he recorded a time of 9.96s to beat his competitors with the windspeed at the Javelina Stadium in Kingsville, Texas being +1.7.
In June, the Ghanaian sprint king clinched a gold medal in the 100m race at the Paris Diamond League Meet on Saturday, June 18. He clocked a time of 10.25s in the 100 metres race to finish ahead of French duo Fall Mouhamadou and Vicaut Jimmy.
Leading Ghanaian mining firm Adamus Resources Limited has become a joint headline sponsor to the 47th SWAG Awards.
They join MTN Ghana who have been long-standing sponsors of the SWAG Awards.