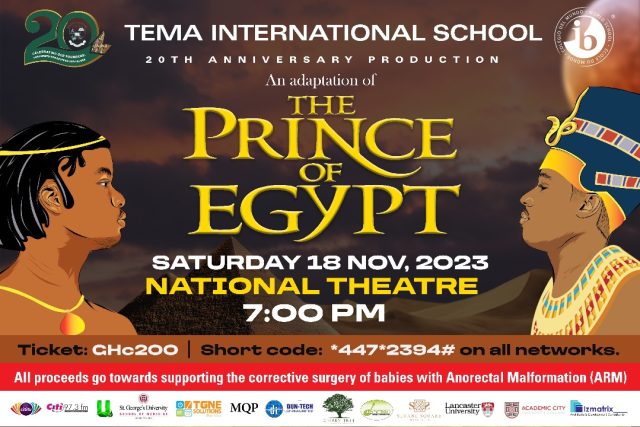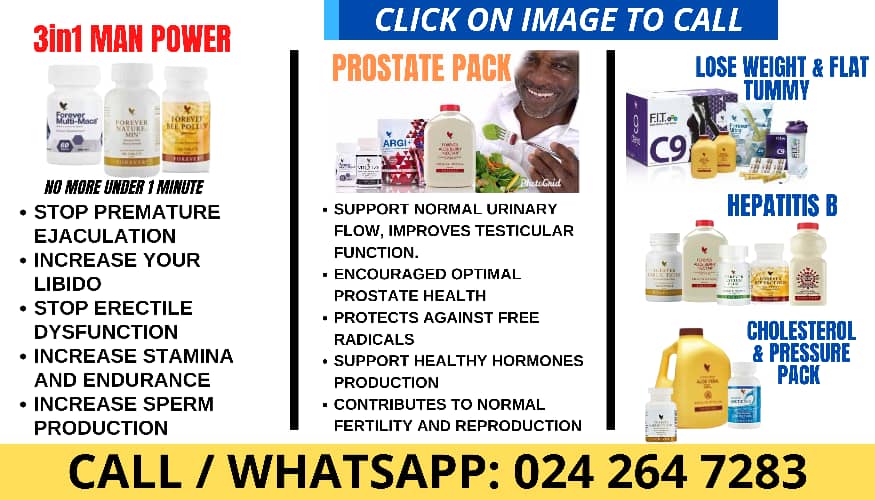 On Saturday, November 18, 2023, as the curtains rise at the National Theatre of Accra, audiences will be treated to an extraordinary theatrical experience at Tema International School's 20th Anniversary Musical Production, "The Prince of Egypt."
This captivating adaptation promises to be nothing short of magical. With a seating capacity of 1,400, we eagerly anticipate a packed house ready to witness the magic of Broadway right here in Accra.
Tema International School has earned a stellar reputation for its outstanding theatrical productions. Previous adaptations of beloved classics like "Joseph and the Amazing Technicolour Dreamcoat", "The Lion King", and "Beauty and the Beast", to name a few, have wowed audiences, showcasing the immense talent of their students.
Prepare to be enchanted by the vibrant costumes and makeup that will transport you to the mystical world of ancient Egypt. The students have poured their creativity and passion into every detail, ensuring that each character comes to life in a truly remarkable way.
The melodious voices of our talented cast and choir will fill the auditorium, leaving you in awe of their vocal prowess. With songs that draw at the heartstrings and tunes that will stay with you long after the final bow, this production promises a musical experience like no other.
Step into a world of innovation and creativity with our set, props, light and sound crew. The stage will be transformed into a visually stunning backdrop that seamlessly transports you to antique Egypt. What truly sets this production apart is the commitment of our students to deliver a remarkable show. Countless hours of rehearsals, unwavering dedication, and a passion for the arts have culminated in a performance that will leave you breathless.
As we celebrate our 20th anniversary, we invite you to be a part of this extraordinary experience. By attending "The Prince of Egypt," not only do you support the artistic growth of our talented students, but you also contribute to a noble cause.
Proceeds from ticket sales will go towards our 20th Anniversary project, "Transforming Lives." This initiative is dedicated to providing corrective surgery for children afflicted with Anorectal Malformation (ARM) and assisting the Korle Bu Teaching Hospital in acquiring an ultrasound machine for its pediatric centre.
Don't miss out on this spectacular event. Purchase your e-tickets today by following these easy steps:
Dial *447*2394# on your mobile device.
Follow the prompts to select the number of tickets you wish to purchase.
Provide the required details and make the payment.
Receive your e-Ticket via text or email.

📧
Tickets at the National Theatre will be sold from 1 pm on Saturday, 18 November.
Join us in celebrating two decades of excellence in education, artistic achievement, and community impact. For sponsorship and media inquiries, please contact [email protected].
Prepare to be mesmerised. This is one theatrical experience you won't want to miss!
About Tema International School: Tema International School is an IB World School known for its commitment to excellence in academics, culture, sports, and service. Our mission is to empower students to reach their full potential and become responsible global citizens.
Website: www.tis.edu.gh