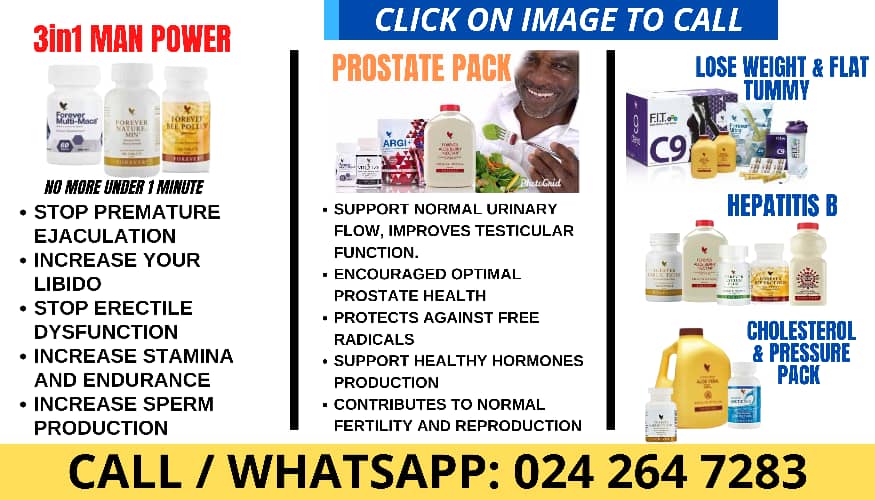 I have heard several arguments about why an independent presidential candidate cannot ascend to the high office of President of the Republic of Ghana. They are often an excellent presentation of the mess that surrounds our party politics; often about how without bribery and corruption, you don't stand a chance. Or about how "man made procedures" make it near impossible for an independent candidate to succeed.
Vested interests will forever pour scorn on anything new that challenges the status quo. Worse still, as the argument goes, an independent candidate who succeeds in becoming President will not be able to govern. What a red herring! If the subject wasn't so serious, this would be laughable. Ghanaians really have to begin to challenge this "anti independent candidate" narrative more and more.
I also sense some intellectual dishonesty that assumes that the only way to succeed as a presidential candidate is to be the candidate of a "major party" and bribe as many voters as is humanly possible. The presumed illogical conclusion is that this will be too expensive for any one independent candidate on his own to do. Apologists of the current system claim you have to have a fully fed and paid for presence at the polling station for example, in order to ensure a "free and fair outcome". How can we call our system democratic? Free and fair elections should not have to be guaranteed by the excessive presence of friends of the competing parties, who have been paid to turn up to "protect the ballot". We must be careful with this practice of having emotionally engaged and emotionally charged actors present at polling stations. It can lead to serious conflict. People of today need to be introduced to what elections were like in the past; when we left things to the constitutionally mandated body for overseeing free and fair elections – the Electoral Commission.
An independent presidential candidate should have as much of a chance of succeeding as the party candidates. All I am hearing is how things won't work for an independent presidential candidate. No suggestions as to how we might create a level playing field if that is what is required. It's like everything has been set up to exclude independent candidates even though that might be our best route to a third force. If the system set up to chose a president is flawed from the beginning, given all the shenanigans associated with political parties, what kind of president are we going to have in the end. We have had 30 years of more or less the same thing. Is there not more than enough reason to try something else?
Let me make clear from the outset that it is my considered opinion that if Ghana wants to make progress it must try something different from what we currently have. Our "major political parties as they currently exist and operate, cannot be the vehicles for widespread economic, political and social change unless they undergo massive internal reform and operate within a progressive and constructive regulatory environment that makes them development agents rather than vehicles for the benefit of members. Or perhaps we need a "rogue candidate", who is somehow able to come from a party and yet be that party's greatest critic.
I have no doubt in my mind that Ghana could do with a government run by an independent presidential candidate. This is the person to bring us all together in a kind of national unity government. The extreme partisanship we are currently practicing is killing us. Those that think that an independent candidate will not do well at elections have taken the prevailing system as a given. Like humans beings do, they appear content confirming the status quo and idealizing its normalcy. It may be challenging. But it's not impossible. It all begins with embracing a new mindset that accepts change rather than oppose it, just because it doesn't serve the purposes of a ruling elite.
An alternative model for occupancy of the office of the president is presented by a solid independent candidate who accurately captures the spirit of the moment and galvanizes the people with a clear message and vision; one that will represent a paradigm shift and take us all to the next level; and it's a peaceful path to executive power that demonstrates a maturing of our democracy.
As for me I've been trained to think that you never criticize something when you don't have a solution to offer, otherwise you are just propagating hopelessness. What has NOT happened in the past can happen tomorrow. People who try new things and challenge the status quo deserve our support. They realize their dream not because they themselves fully achieve what they set out to do, but because they opened the door for change that those after them, can walk through. After all like they say " HE WHO PLANTS A TREE KNOWING THAT HE MAY NEVER GET TO SIT IN ITS SHADE, HAS AT LEAST BEGAN TO UNDERSTAND THE MEANING OF LIFE."
Source: by David Ampofo
Disclaimer

:

Opinions expressed here are those of the writers and do not reflect those of Peacefmonline.com. Peacefmonline.com accepts no responsibility legal or otherwise for their accuracy of content. Please report any inappropriate content to us, and we will evaluate it as a matter of priority.
Featured Video