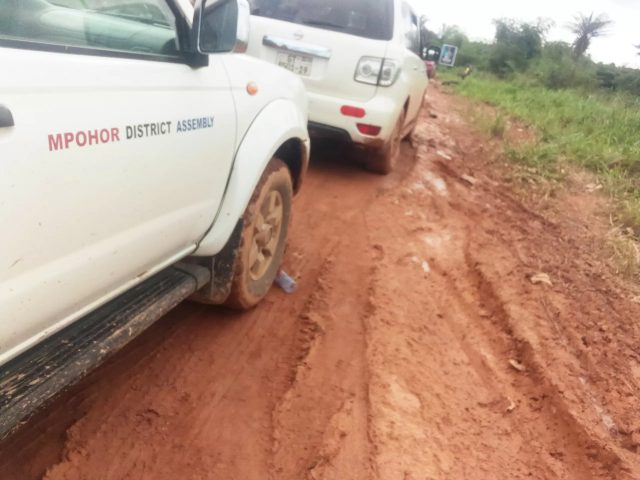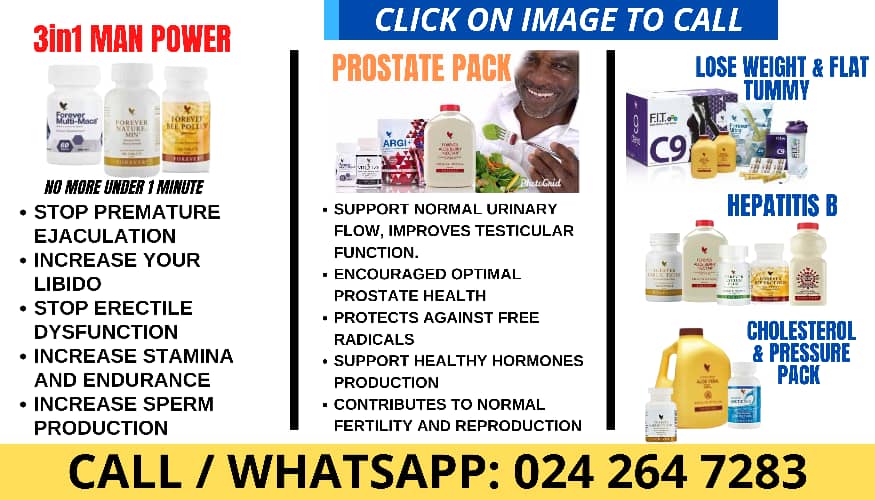 By Rachel Kakraba
The deplorable nature of the roads from Kajebil through adjoining towns such as Mpohor, Adum Dominase and Adum Banso among others in the Mpohor district of the Western Region, is not only affecting economic activities but education. Some students as a result have had to stay home for weeks without attending school.
Speaking to GBCNEWS, some students who said the situation has become an annual ritual during the rainy season is one that is gradually making them lose interest in school, as attending school comes with a great threat to their lives and an extra cost. Both teachers, students as well as parents are appealing to relevant authorities to give priority to the road to ensure education of students in the communities are not unduly affected.
Background
For many years the Apowa stretch of road through Kajebil to Mpohor the District capital and other adjoining towns such as Pretsea, Afrapokrom, Awonakrom and Ayiem has been bad. Other roads affected are those that go through Adum Dominase, Adum Banso and the Benso Oil Plantation BOPP. Due to the forest nature of the area, the slightest change of the weather results in heavy rainfall in this part of the country. Unfortunately, the roads are not tarred making it unmottorable after a downpour.
Major road for transporting raw materials
Although it is a major road network through which most raw materials such as timber, palm oil, cocoa and foodstuff are transported from communities to Takoradi and other parts of the country, the road has not seen any major facelift. The situation usually worsens during the rainy season as commuters are sometimes caught up in gridlock as commercial vehicles and trucks loaded with raw materials get stuck. According to residents the situation has been extremely difficult this year because of the level deterioration.
Impact on education
Residents say it is one that is not only affecting economic activities but has taken a toll on education. In one of the holdups on the stretch GBCNEWS engaged a student. Although the wish is to stay at home until conditions of the roads improve, the thoughts of being marched to the farm is the only reason some still struggle to to be in school daily.
"The road is not good at all. We walk from various villages to catch the bus, if you miss the bus you would have to walk all the way to school, if you get to school late too you will be punished. Sometimes you wish you would not go to school but our parents will say if you don't go you will go to the farm. Since you don't want to go to the farm you have to go through this road. Sometimes the drivers splash water on our uniforms.
At thirteen years this student has witnessed and heard so many unfulfilled promises about fixing the roads and wants an end to it.
"Every government that comes promises to do the road, but they don't. We really need help from the government to do the road for us."
Teacher Kojo, not his real name, shared some frustration encountered daily which is contributing to teacher absenteeism.
"We're at Awonakrom Pretsea the road is very bad, because of that drivers have been charging unnecessary fares. This bus they just bought it but because of the nature of the road, so every day they have to go to the shop.
On the activeness of students in class after making such dangerous journey to school, the teacher said;
"They are not able to concentrate because of the road because every day when they come, they have to go and wash themselves.
Teacher Kojo added "some of the teachers are staying at Kajebil and Anaji which is in town and during the rainy season not all of us are able to make it to school because of the doubling of the prices and risk involved"
He added "a pregnant colleague had to board a tricycle before coming to school. This is not good at all, so we are pleading with the government to come and support."
BOPP roads
Students of BOPP Basic School who live in Adum Banso, have also not been spared. For some of them reality has begun dawning on them to perhaps stop schooling. This is because for weeks they have been home while their mates learn.
One of them said "Our driver has not been coming for us because of the road. He told us the road has been damaged. For about two weeks I have been staying home, my mates who are not staying in Banso are in school. How the school is going sometimes I wish I will just stop. We want the president to do the road for us."
Another student said "I have not been going to school because of the road. It makes me feel very sad because we are going to write exams, but I can't go to school. I'm appealing to the government to fix the road so that we can go to school."
A parent who was awed by the extent of damage on the road said they have had to take a painful decision of preventing their wards from going to school because of the risk involved and appealed to authorities to give some attention to the road.
"The roads become unmotorable during the rainy season. However, this year has been very devastating. I never anticipated that BOPP roads would be this bad. Even workers are not able to go to work how much more school children. So, they have been home, it's something that is a worry to parents because it doesn't help in the education of our wards."
The parent added "I tried to get a motorcycle to take him to school, but the rider advised it was too dangerous because the roads are that bad, consequently I had to abandon the idea for them to just stay home. So, we are begging authorities to kindly do something about the roads for us our children to return to school."
Conclusion
Goal four of the Sustainable Development Goals, SDGS emphasizes the need of ensuring inclusive and equitable quality education which promotes lifelong opportunities for all. For these students, parents and teachers ensuring quality education begins with accessible roads. The time to act is now.
Related