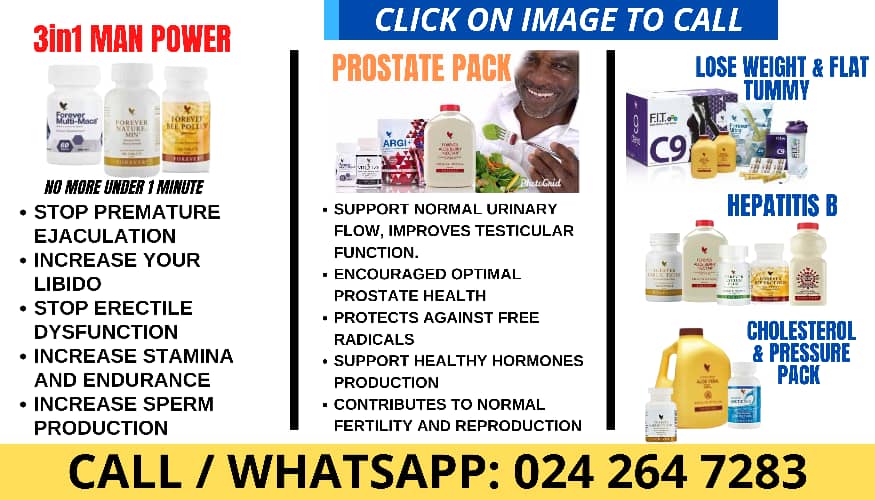 Employees of Ecobank Ghana last Saturday made donations of various kinds to selected institutions across five towns and villages to the tune of GHS280,000.
The programme, which took place simultaneously at all centres saw employees of the bank make presentations under the bank's maiden Employee Volunteerism Initiative.
Donations for this maiden programme included the provision of water tanks, pumps, detergents, etc. to the Weija Leprosarium, settlement of medical bills for expectant mothers, new mothers, and needy children at the Church of Pentecost Hospital in Madina and Suntreso Hospital in Kumasi, and the donation of a visitors shed, medical supplies, furniture, toiletries, detergents, a sewing machines and food to female inmates of the Sekondi Prisons, including the payment of 1-year medical bills for 3 critically ill inmates of the prisons.
The Ecobank staff also donated food items, stationary, used clothing and shoes, Malaria & Typhoid Test Kits toiletries and detergents to the Potter's Village orphanage at Dodowa in the Greater Accra region.
Under the Employee Volunteerism Initiative, Ecobank employees will make cash and kind contributions annually aimed at making donations to identifiable institutions in deprived communities around the country. On its part, the bank will also supplement all such contributions, as part of its broader corporate social responsibility (CSR) activities for the year.
The bank's original CSR policy mandates it to engage in activities around the four key pillars of Education, Health, Financial Inclusion, and Environmental Sustainability. Ecobank has, therefore, been engaging in philanthropic causes to requite the love and kindness of society, as part of its commitment to providing value to all stakeholders within its catchment areas.
Speaking to the media at Dodowa, the Acting Managing Director of the bank, Ms. Joana Mensah, indicated that: "Ecobank remains committed to actively participating in the development and well-being of the communities we operate in. Our Employee Volunteerism Initiative for 2023, which from today, will form part of our CSR programmes, is a significant step forward in this journey, and we look forward to making an even greater impact in the years to come.''
On his part, Mr. Nixon Amoah-Awuah, Regional Head of Human Resource for Ecobank Ghana & Anglophone West Africa Cluster said: ''These contributions by our employees are a testament to Ecobank's commitment to creating positive change in the communities we serve. We, the employees of Ecobank, firmly believe that we are not just the backbone of our organization but also a driving force behind the betterment of society. Through the Employee Volunteerism Initiative, we aim to foster a culture of giving, empathy, and social responsibility within our workforce.
At the Weija Leprosarium, the Founder and Chairman of Lepers Aid Committee – Rev. Fr. Andrew Campbell, S.V.D, expressed gratitude and commended the employees of Ecobank for their selflessness, saying; "I am happy to see so many here from Ecobank. They could have gone for weddings, engagements, funerals but they came here on a Saturday morning amidst the rain. We are always in need here and I am always begging for help because our needs are many. Our doors are always open for your help, you can come and support us in many ways, because the residents here are on a fund, which only guarantees them two cedis (GHS2) a day. That, certainly won't get us far."
Just like the beneficiary institutions at the other four centres, Fr. Campbell used the opportunity to call on other well-meaning Ghanaian individuals and organisations to provide cash and kind donations to the Weija Leprosarium.