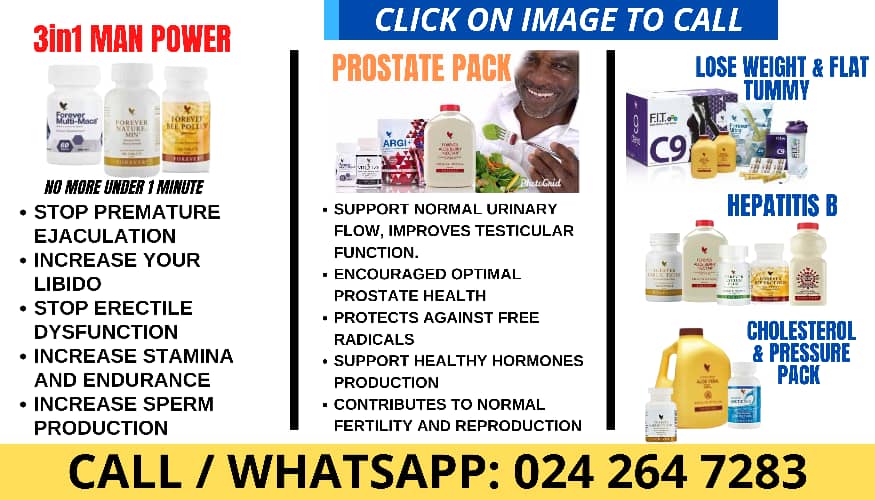 The central dock in the port of Lampedusa now stands at the meeting point between the developed and the developing world – a point of conflict between the affluent EU and the inequities and poverty of the global south.
This reality is uncomfortable and unacceptable for those who govern Italy's most southerly point.
With some 800 people arriving in the past 24 hours – and well over 7,000 in the past five days – the country's right-wing prime minister, Giorgia Meloni, has called the situation "unsustainable".
Her deputy, Matteo Salvini, has gone further, calling the influx an "act of war".
As political leaders who have staked their reputations on stopping the migrants, they are now trying to grapple with the fact that the number of arrivals in Italy is double the total reached last year.
In the eyes of their supporters, the weary migrants waiting on Lampedusa's pier look like a major failure of government policy. But the migrants see the situation somewhat differently.
We saw hundreds of people sitting in unstable-looking tubs made from scrap metal, waiting to be pulled ashore. The pain and discomfort of several days at sea was etched on the faces of these travellers.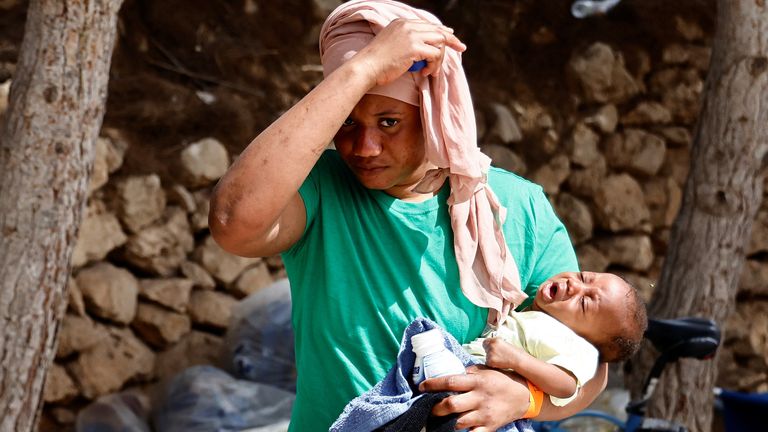 "How much did it cost?" I asked a man called John who said he was from Sierra Leone.
"When I get the boat, we pay sometimes €1,500, sometimes €2,500."
"You mean you have tried more than once?" I asked.
"Yes, me and (my wife) were in Morocco. We tried in Morocco two times. In Tunisia, I tried it once, and then I made it."
"So you have spent a lot of money?", I ask.
"Yes, I have spent a lot, a lot of money," he replies. "It is a risk, a very big risk, but God has made it easy for me."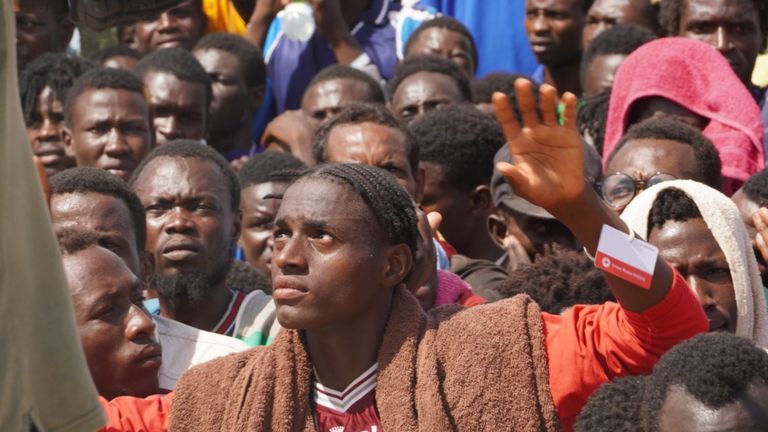 Here, John puts his finger on the problem for the Italian leader. The crossing from Tunisia in the central Mediterranean has become the route of choice for the majority of migrants – and the gangs that enable them.
EU border agency Frontex has reported the highest numbers on this route since 2015-16, when civil war in Syria fuelled an influx of more than a million into Europe.
The means of transport in this new migratory wave is impossible to miss, for there are hundreds of identical, rust-coloured boats now clogging up the harbour in Lampudesa.
Frontex said the gangs are running increasingly sophisticated and competitive operations.
"Increased migratory pressure may persist in the coming months with smugglers offering lower prices departing from Libya and Tunisia amid fierce competition among criminal groups," it said.
Read more:
Newborn baby found dead on Lampedusa
Suspected people smuggler says he's 'not a boss'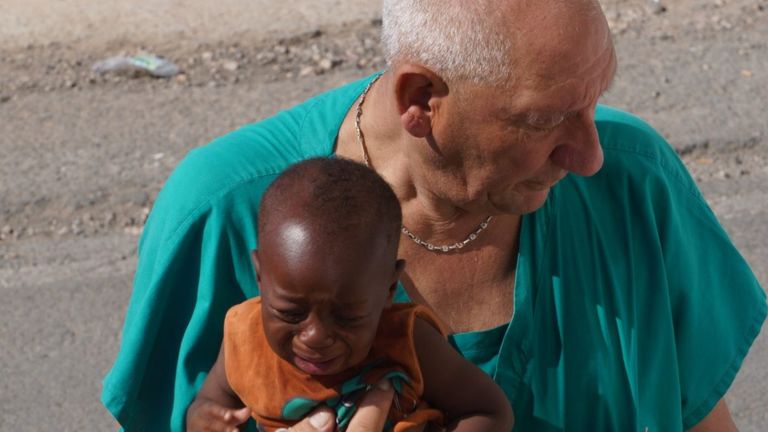 How then will Prime Minister Meloni deal with this intractable issue? On Friday, she called for a naval mission to prevent migrants from crossing the Mediterranean.
A maritime blockade of northern Africa is unlikely to find favour in Berlin and Paris, however.
Ms Meloni may find more success by convincing the EU to pay up on an agreement struck with Tunisia in July, which should see the Tunisian authorities clamp down on the smugglers and those who pay for their services.
However, migrants like John are unlikely to stop when life is not worth living at home.