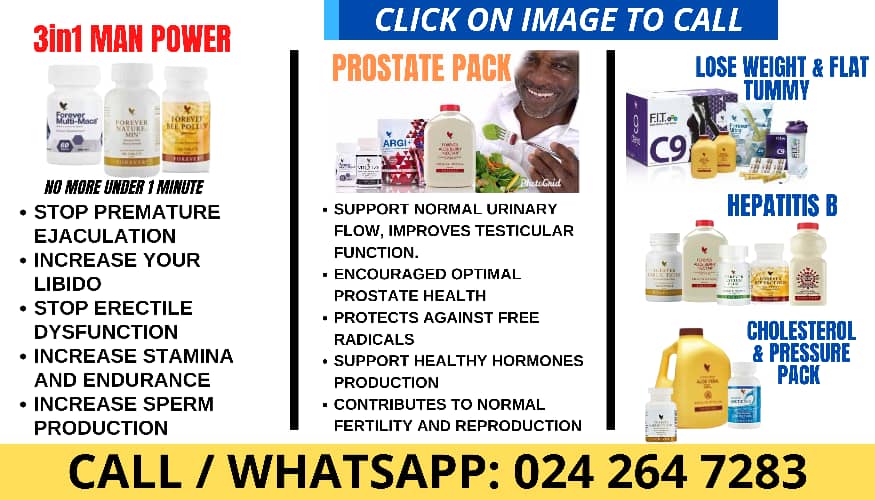 There are many different types of coaching, but the most common type at the C-suite level is executive coaching. Executive coaching involves working with senior leaders or professionals with supervision responsibilities to support them in achieving their full potential. This can be done through one-to-one or group/team sessions where executives share their experiences and learn from one another's mistakes. Executive coaches offer support and guidance on leadership development, team building, personal performance, and communication skills. They also support the development of goals and objectives within an organisation's strategic plan.
Leadership and executive roles are not just positions one occupies, but a personality and being to embody and evoke in an ontological sense. It requires a certain level of mindfulness that creates coherence and balance for wisdom to surf the highs and lows of the corporate ecosystem. It also involves a high level of connectedness and relatedness termed as ecological and systemic insight & thinking of employees, stakeholders, shareholders, customers, financial & infrastructural input, community, governance and environmental management.
For the nomenclature of executive and leadership roles mentioned earlier , executive coaching comes in handy as a support intervention to aid individuals, teams or groups in a corporate setting to lead with dignity, compassion, authenticity, well-being, mental safety, productivity, effectiveness, efficiency, etc. toward an end game of success, satisfaction and fulfilment.
Executive coaching empowers leadership teams with the skills to harness their collective capability and insights: Coaching can be a powerful tool to build on the strengths of a leadership team. In addition, it can help build trust between team members, helping them communicate more openly and collaboratively. It's also an effective way to encourage innovation and cultivate a culture of trust in your organisation.
One study found that coaching was linked with increased workplace satisfaction and productivity levels for high-performing employees.
It unlocks the potential of the senior team to deliver impactful strategic change.

It helps leaders focus on what's important.

It helps leaders focus on the right things.

It helps leaders focus on what matters.

It helps leaders focus on what's needed for their organisation to succeed in its current and future environments.
It ensures that mind-set and behaviour are considered as capability and capacity in moving forward: It ensures that mind-set and behaviour are considered together with capability, competence, effective communication, and capacity to move forward. Mind-set, behaviour and attitude (MBA) are the drivers of capability, competence, effective communication and capacity; which means that coaching can influence both aspects of strategic decision-making. However, changing mind-set is not always easy – it often takes time, patience and persistence to change someone's thinking patterns or behaviours.
When a company hires a coach, they want results. But they also need to be aware that this process might have some long-term benefits if it takes time. This is because mind-set connotes more than your thought patterns. It involves all your three brains (the cephalic – head, cardiac – heart, and enteric – gut) and other neurological intelligence, such as your autonomic nervous system. So, remember your mind-set, even on the surface, has subconscious and conscious. Mind-set involves deprogramming, reprogramming, re-patterning, awarenessing, altering worldviews, inspiring new languaging, evoking new self-imaging and belief systems etc.
Executive & leadership coaching is one of the most effective tools for blending logic and creativity in a way that engages motivation: Coaching is a process that helps people achieve their goals, learn new skills or improve an existing skill set, but it can also be used to support a client to develop the confidence and motivation of others. Coaching involves creating a safe space, presence, trust, vulnerability, respect, etc. for both parties to explore ways of improving their performance. This may include setting goals together and exploring what might prevent them from achieving those goals—or how they might go about achieving them in the first place.
It drives action by creating results-oriented teams to operate from their guts, hearts and head with courage, agility, passion and focus: Coaching is a process, not an event. It is a way of helping people get the results they want and need; it's also about supporting them in discovering their own answers.
The best coaches are not trying to solve problems for their clients; instead, they're helping them to find their own solutions. As a coach in this context, your job is to ask questions that will support the client/coachee in exploring all the possibilities – 360o observation – available to him/her for generating those solutions, not that of the coach or advise.
Executive coaching holds the space for emergent knowledge on how to make wise strategic decisions using different decision-making models: Strategic thinking is essential to creating a successful business. It involves making decisions based on the long-term vision and goals of the company as well as taking into account the limitations and challenges you may face along the way.
Decision-making models help you make better decisions regarding strategic planning for your business. These models are designed to help you analyse different aspects of your business so that you can gather enough information before making any decisions about it. There are many decision-making models available today, including:
The zero-base budgeting (ZBB) model is used by many companies worldwide because it helps managers allocate funds within departments based on their needs rather than automatically applying them across all departments equally – regardless of whether or not there's money left over at the end of each year! This model also helps identify areas where savings could be made if necessary, making ZBB an excellent tool when trying to meet budget constraints while still maintaining high-quality service or product output levels.

The balanced scorecard approach allows users ample room for creativity while still providing structure through its four main components: strategy mapping (what), performance measurement (how), balanced scorecard integration (where), and visioning (why). The point here is that any one tool alone cannot provide everything needed to succeed; instead, we need multiple perspectives from various angles to identify possible threats
Companies must hire coaches with competence, track records and are the embodiment of systemic thinking, mindfulness, ontology, ecology, neurology etc. coaching, because the company's executives or leadership or supervisory functioning are the company's autonomic nervous system (mastermind).
The objective of all this is to secure competitive differentiation, brand value, profit, growth, ecology etc. that encapsulate ESG
Coaching can facilitate the achievement of these objectives by:
Improving individual performance

Team and group cohesion

Ecological systemic culture integration

Increasing productivity and efficiency in the organisation

Identifying key risks and opportunities
With coaching, leaders gain a greater understanding of the broader contexts surrounding any given situation: Coaching is a practical approach to leadership development. It's about helping leaders to make better decisions, develop their skills and capabilities, and improve their performance. Coaching can be used throughout an organisation to support decision-making at all levels.
As the leader coach, you will work with executives in the C-suite or boardroom level, looking for new ways of developing their strategic thinking and gaining greater insight into the context of any given situation. As well as working on improving your client's decision-making, you may also be asked by them to work with other key colleagues who they think would benefit from coaching support themselves, or perhaps identify opportunities for them within your organisation where they could develop further as coaches themselves.
What is Executive/Leadership/C-suite Coaching? It is a process of guiding and supporting an individual, team, and group with executive or leadership or supervisory functions, roles and responsibilities to achieve their full potential by focusing on the personal and organisational purpose, vision, mission and values (pvmv) for growth, development, impact and influence. It involves working collaboratively with the coach and coachee(s), focusing on their values and goals. The coaching relationship engages the strengths of the individuals, teams, and groups involved and evokes new awareness of what is even considered a weakness, challenge, problem, etc.
Coaching is NOT a telling, advisory, mentoring, counselling, therapy, etc.; it is not just about having someone tell you what to do! The International Coaching Federation (ICF) defines coaching as "partnering with clients in a thought-provoking and creative process that inspires them to maximise their personal and professional potential. The process of coaching often unlocks previously untapped sources of imagination, productivity and leadership".
Coaching can be applied in all areas of performance, including leadership development – for example, in executive coaching; business development – for example, sales/marketing/HR; or personal development – for example, personal effectiveness.
Coaching by the numbers – why executive coaching works.
Coaching leads to positive change, well-being (94 percent), communication (94 percent), work performance (91 percent) and business management strategies (91 percent), according to ICF/HCI Building a Coaching Culture Survey

529 percent return on investment with significant intangible benefits (Executive Briefing: Case Study on the ROI of Executive Coaching, Merrill C. Anderson, PhD, MetrixGlobal, LLC)

com reported that up to 40 percent of Fortune 500 companies utilise Executive Coaching, according to Hay Consulting.

Personnel Management Association's internal report on coaching indicated that a combination of coaching with training increased their productivity by an average of 86 percent compared to 22 percent with training alone.

What's the secret behind these impressive results? According to research conducted by University of Michigan professor Richard Taffler, one of the biggest reasons why coaching works is because individuals feel like they're being listened to— "I am valuable enough for someone important in my organisation (my coach) to not only know me personally, but also care about me."
What makes a good coach?
The 'DNA' of an excellent coach is to be present with an active listening, beingness, ask questions, bringing awareness and observations to the coachee's attention to support him or her in coming to their own conclusions. A good coach will know how to guide the conversation so that you can find your own answers. They should not be telling you what to do, but asking questions that will bring you into self-awareness.
A good coach also has experience in navigating similar situations themselves. As a result, they can empathise with your situation and offer insights based on what they have learned through their own experiences—which may lead you down new paths of thought or action you would never have considered before speaking with them!
How and why to choose an executive/leadership coach.
Establish why you – in the case of an individual – and the team think, feel and know the need for a coach is important. For e.g., the team keeps going in circles over essential decisions, burnouts are emerging faster, there is a lack of cohesion, etc.
When venturing into new environments or marketing new ideas

When regrouping or building a new team for a specific focus

When there are new promotions, reshuffling, etc., pending or coming up.

Enculturating a coaching culture into the company's existing culture.
Nurturing and empowering a mastermind for the company
Establishing and promoting mental health, safety and well-being culture.
An executive coach in this era must have a track record and experience, compelling testimonials, and be credentialed by credible coaching bodies such as ICF, EMCC, AC, mBIT International, etc. Someone with some background in corporate culture, systemic thinking, management, and leadership is an added advantage.
In coaching, the process is designed to help you gain insight and clarity on your situation. As you work through the steps with your coach, you'll move from what's happening now to what it will take for you to be successful in the future—and then how best to get there.
The process is structured around questions that are designed to guide you in making better decisions and taking action:
What is happening?

Why is it necessary or meaningful to me?

Whom am I being for what is happening to emerge?

How do I feel about it?

What do I want?

How can I get it?
C-level executives can gain strategic advantage through impartial, confidential coaching with an experienced professional coach: Coaching is a safe place for C-level executives to discuss their challenges and goals. You can expect your coach to be impartial, confidential and experienced in guiding you to solve problems or make decisions. In addition, a coach can help you develop your leadership skills by drawing on their knowledge of organisational dynamics and proven coaching methods for managing change, building teams, and improving performance.
By getting to know you better, your coach can guide and support you in setting realistic goals that are aligned with the direction of your organisation or team. Setting goals together may also reveal areas where you need support in developing new skills or improving existing ones—a step that ensures greater ownership for achieving results at work.
Conclusion
Coaching is a powerful tool for C-level executives who want to make better decisions, improve their decision-making skills and have access to unbiased information. Coaching allows these leaders to tap into their potential and become more effective in the execution of their strategic plans.
Co-authors
Scofray Nana Yaw Yeboah, PCC
Transformational Coach | Certified Professional Corporate Trainer | Professional Certified mBIT Master Coach| Lead Consult for Zoweh Global Consult
Contact: +233243-085932 | [email protected] |www.linkedin.com/in/scofray
Liz Haber Zambrano, PCC
Founder & CEO of Living in Zen Coaching and Consulting, LLC USA