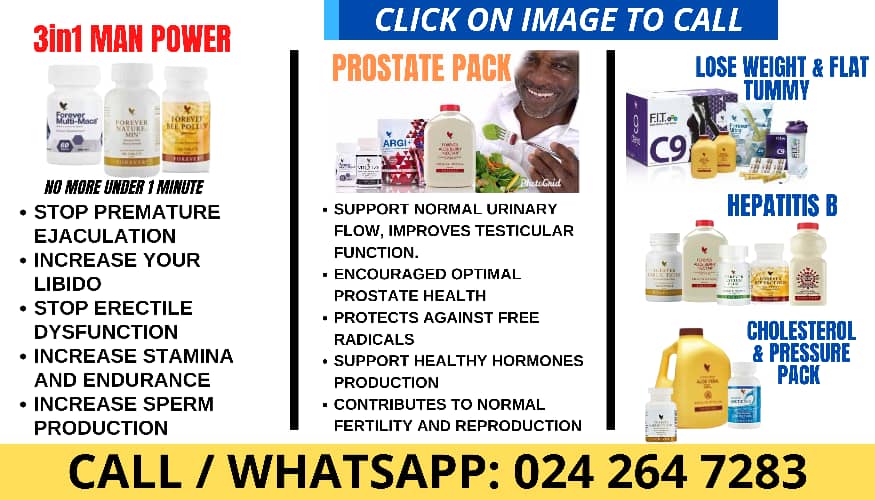 Ghana has expressed plans to strengthen her political, economic, investment and cultural ties with the Republic of Colombia.
The government of Ghana is, therefore, making frantic effort to open an Embassy in Colombia and had also approved plans to become an observer-member of the Pacific Alliance, comprising Colombia, Peru, Chile, and Mexico to boost investment opportunities.
Vice President Mahamudu Bawumia said this when he held bilateral talks with Mrs. Francia Elena Marquez Mina, the Vice President of the Republic of Colombia, at the Jubilee House, the seat of government, in Accra, on Wednesday.
Mrs. Mina is the first female Vice President of Colombia with an African descent to visit Ghana.
The two-day visit by the Colombian Vice President will take her to Elmina and Cape Coast castles on a guided tour and pay a courtesy call on Asantehene, Otumfuo Osei Tutu II tomorrow, (Thursday, September 7) to strengthen her country's cultural ties with the Asante Kingdom and Ghana at large.
She will also sign a bilateral agreement with the Ministry of Foreign Affairs and Regional Integration and hold discussions with the Colombian Community in Ghana as well as interact with Ghanaian businessmen, and women and investors in Accra on Thursday, September 7.
During a joint news conference at the Jubilee House, Ghana's Vice President, Dr Bawumia said Ghana was very proud of Mrs. Marquez Mina's achievements as being the first female Vice President of Colombia with an African heritage.
He expressed the Government's commitment to strengthen her co-operation with Colombia in agriculture, tourism, digital technology, and education, especially how to teach Ghanaian Diplomats to learn Spanish.
Dr Bawumia referred to the long-standing bilateral cooperation between the two countries, with Colombia formally cementing the relation by opening an Embassy in Ghana in 2013.
He said Ghana had signed several Memoranda of Understanding (MOU) with Colombia, which were at different stages of implementation.
The visiting Colombian Vice President, on her part, said her country valued its bilateral relation with Ghana and would continue to work to deepen it.
She said Colombia appreciated the important role Ghana played in seeking reparation for Africans as a result of the slave trade and reconnecting Africans in the diaspora to their roots.
She believed the two countries could work together for their mutual good and the world's peace and security.
Mrs Mina noted that issues concerning climate change was real, adding that even though Ghana and Colombia were not the major cause of it, they have the responsibility to ensure the phenomenon was dealt with in earnest to ensure environmental sustainability and stable temperature.
The Colombian Vice President said the impact of climate change made it imperative for poor countries who were feeling the pinch to push for debt cancelation to reduce the burden on their peoples.
She said Ghana must use her influence on the African Continent to get the African Union take the issues of climate change more seriously.
The Colombian Vice President welcomed Ghana's decision to apply for an observer status of the Pacific Alliance and stressed that it would enable Ghana to understand issues from the Latin American region better.
She expressed the need for the two nations to strengthen their bilateral relationship, especially within the context of the role Ghana was playing at the United Nations Security Council.
In the area of agriculture,  Mr. Marquez Mina said Colombia was ready to share her vast experience with Ghana to enable her to develop her agriculture base. "I know in the area of agriculture; Ghana is looking at how to become self-sufficient in rice production. This is one area that Colombia is willing to help," she assured.