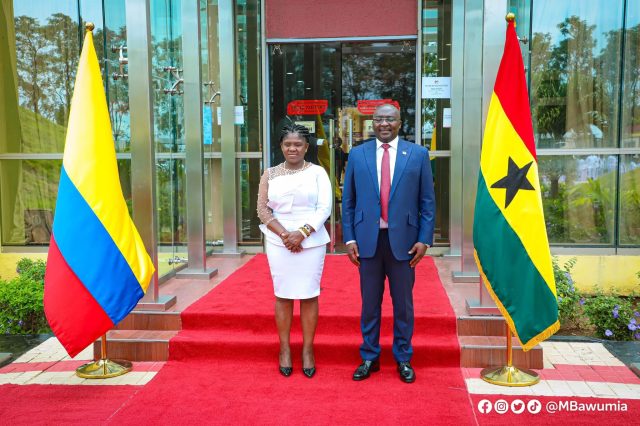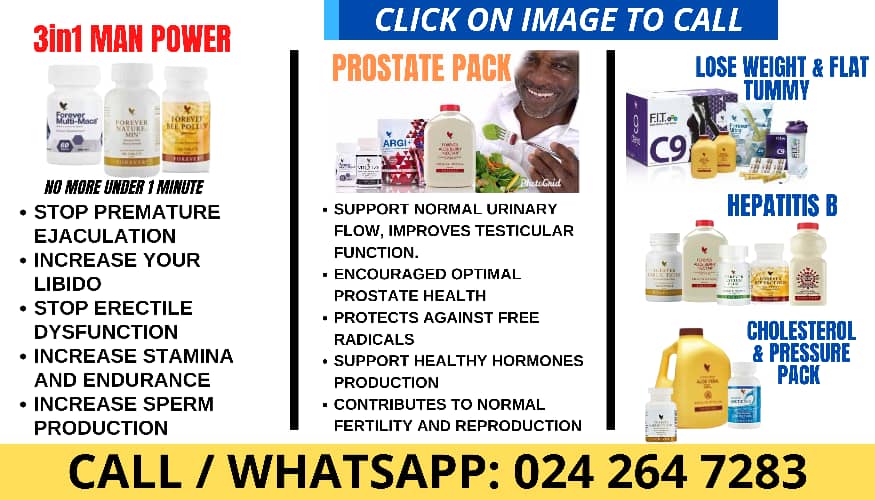 By Mercy Darko
Vice President Mahamudu Bawumia says Ghana's decision to join the Pacific Alliance as an observer holds a lot of prospects for the country especially in the area of culture and tourism and also it will help Ghana build a strategic alliance with the Carribean.
He indicated the move to become an observer has been approved, waiting Parliament's ratification.
Dr Bawumia made these remarks when he welcomed the Vice President of Columbia, Francia Elena Marquez Mina who is on a two-day visit to Ghana.
Dr Bawumia said Ghana and Columbia have initiated several Memorandum of Understandings over the years and Ghana is looking forward to ensuring that they are fully implemented.
The visit by the Columbian Vice President, Francia Elena Marquez Mina is part of efforts to consolidate the link between Columbia and the African Continent, and strengthen diplomatic relations, especially on the themes of peace, reconciliation, gender, racial equality and the defense of the environment.
It will also enable Ghana and Columbia to address issues on racial and climate justice and historic reparations and also discuss ways both countries can leverage on existing cooperation for mutual benefit. After holding bilateral discussions, Vice President Bawumia said Ghana and Columbia have a history of mutual understanding in several fronts and over the years, a lot of MoU's have been signed which need to be fully implemented.
He said Ghana is also putting in place the needed modalities to become an observer member of the Pacific Alliance especially when the country is the host to diplomatic missions in Africa.
Vice President Marquez Mina in a remark commended Ghana for initiatives such as the Year of Return which brought many from the diaspora back to their roots. She said there is a need to emancipate from colonialism, racism and slavery. She spoke through an interpreter.
Vice President of Columbia, Marquez Mina will visit the Cape Coast and Elmina Castles.
She is expected to meet with the Colombian Community in Ghana, businessmen and investors and sign some bilateral agreements at the Ministry of Foreign Affairs and Regional Integration. Mrs Marquez Mina will also pay a courtesy call on the Asantehene, Otumfuor Osei Tutu.
Related